Arabica Café by AlterNativa3
Arabica Café by AlterNativa3 offers mild and well-balanced coffee packaged in nature-friendly biodegradable capsules. The aroma of this espresso combines cereal sweetness with light bitterness and notes of wood. Its balanced taste offers soft bitterness, cocoa, creamy sweetness and subtle red-berry acidity.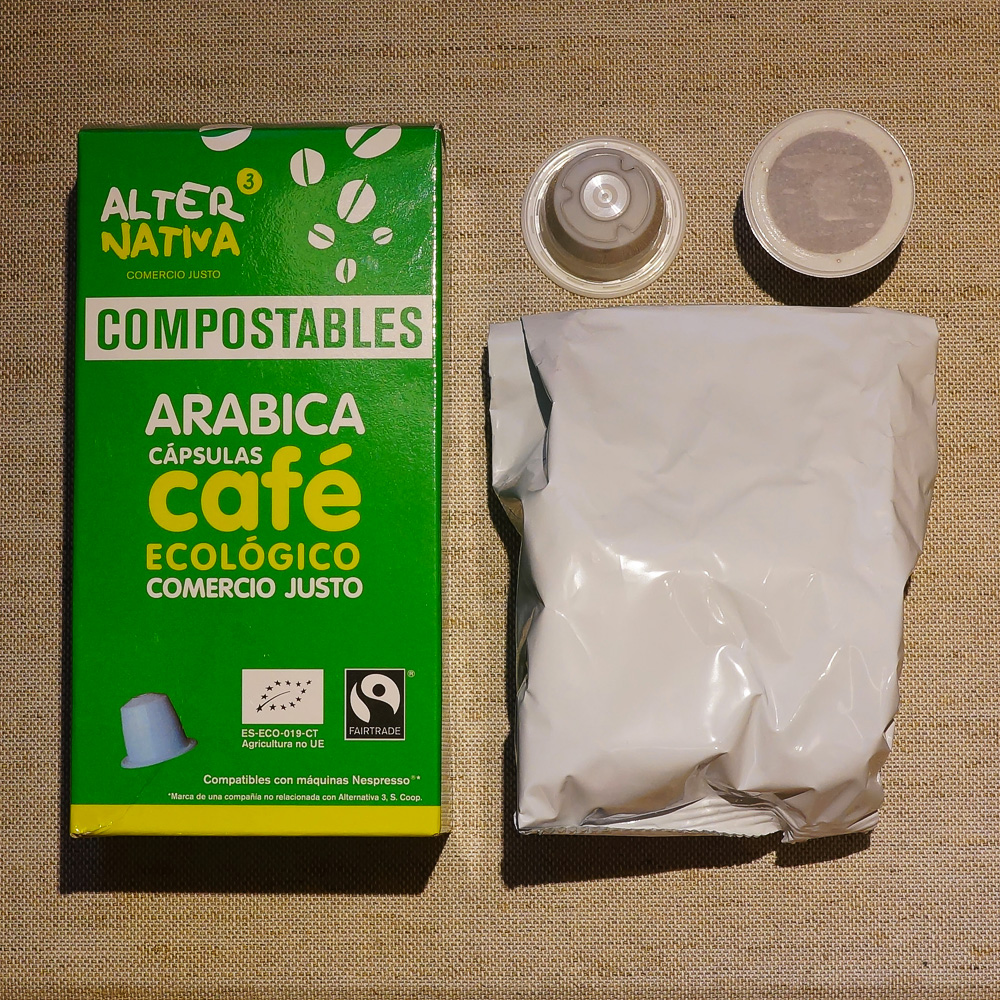 Aroma
This espresso has a mild aroma bringing together cereal sweetness with notes of wood and coffee bitterness. A whiff of stuffiness also comes through.
Taste
The taste is balanced and subtle. In it, soft bitterness of the darker roast combines with cocoa, creamy sweetness and a hint of red-berry acidity.
Extraction
The extraction process is fast and steady producing a good amount of crema.
Packaging
The compostable AlterNativa3 capsules come packaged in a sealed bag placed inside a larger paper box. Capsules use compostable plastic and paper lid and are biodegradable. AlterNativa3 describes their coffee as balanced, having a rich aroma and a rounded taste.
Notes
Arabica Café by AlterNativa3 contains organically grown and medium roasted Arabica beans. These come in compostable capsules and make a mild and well-balanced espresso.
This review closes our mini-series about compostable capsules in which we have brought you reviews of Colombian by Eden Project, No. 6 by Espresso San Marco and Organic Intenso by Coffee Novell. The AlterNativa3 packaging manages to keep the coffee inside their capsules fresh, unlike the packaging of Eden Project or Espresso San Marco. That is achieved by the use of a sealed bag as in the case of Coffee Novell.
Arabica Café by AlterNativa3 is not speciality coffee and thus cannot compete with for example Wegida Blue or Mi Bendicion compostable capsules from Colonna. However, it still manages to deliver a pleasant experience.