Blend Three by 
Avalanche
The Blend Three edition from Avalanche offers a cup of a mild balanced espresso with sweet notes of breakfast cereals.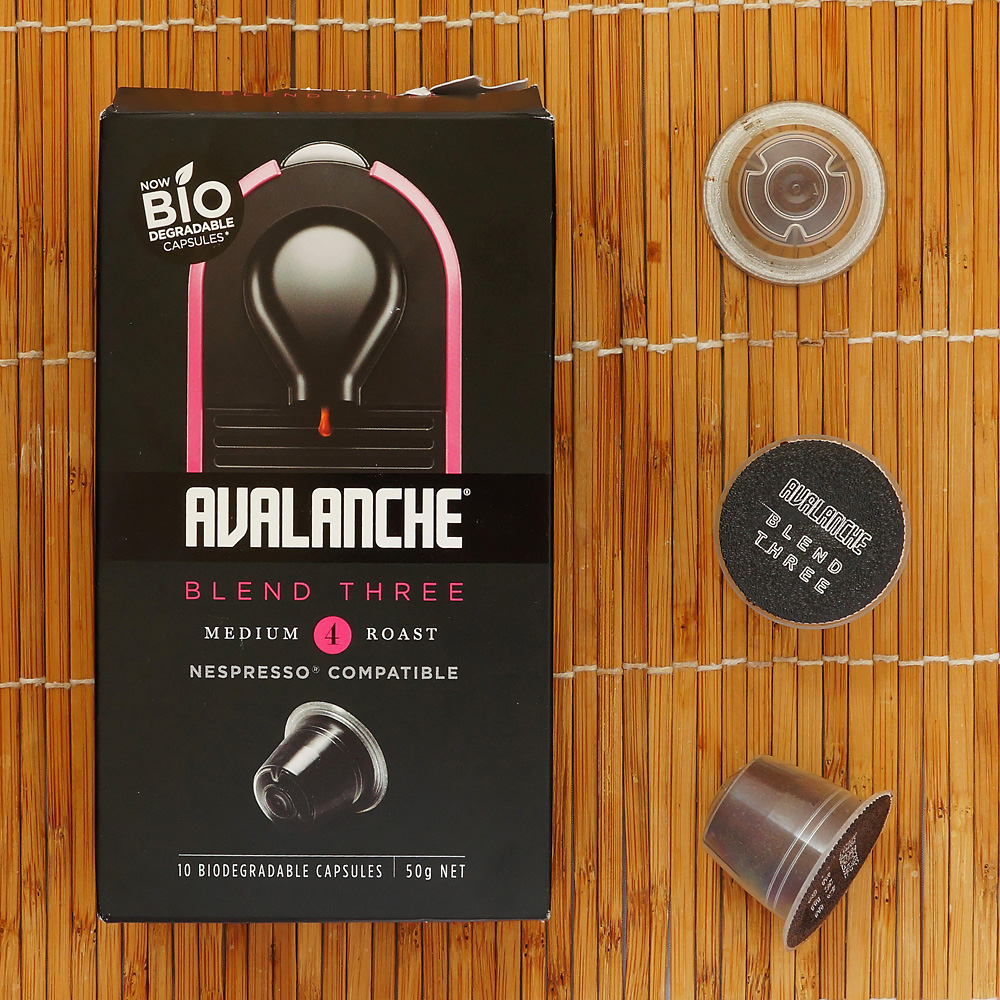 Aroma
The aroma is very light and offers sweet cereal notes and hints of nuts and smoke.
Taste
This coffee has a mild taste with the initial balanced bitterness turning into the sweet, pleasantly long aftertaste. On the palate, we get fleeting notes of breakfast cereals and a hint of smoke.
Extraction
The generally consistent extraction with an occasional fall of the pressure and slowdown of the flow rate delivers good crema.
Packaging
The box with an easy modern design contains plain capsules made of transparent biodegradable plastic. These are covered by branded aluminium foil and are not destined for the decorative holder. The description on the box promises a medium roasted blend of Indonesian coffee beans offering a concentrated body and tantalising aroma. The intensity rating is 4.
Notes
This Indonesian coffee blend will probably contain a large portion of Robusta beans, as is typical for the coffee blends from this region. In these capsules, we get some of the typical characteristics of Indonesian coffee, such as the subdued acidity and some earthy, smokey notes. This coffee is rather mild and will mostly appeal to those who are looking for a not very intense cup of espresso.