Macondo Colombia by Barista
This single origin Colombia by Barista is sweet, bitter and spicy on the nose. The taste is dominated by sharp bitterness and citrusy acidity.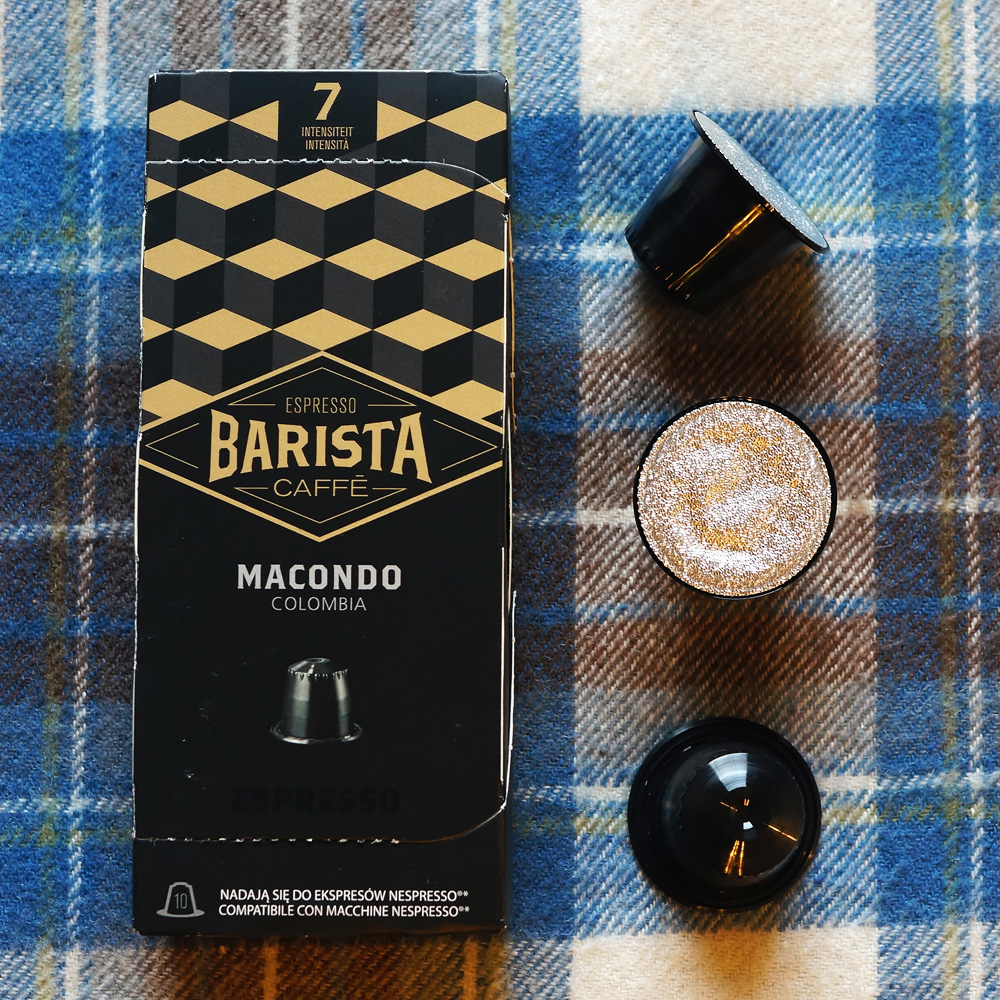 Aroma
The aroma combines cereal sweetness with the bitterness of darkly roasted coffee. Spicy notes of cinnamon, star anise and nutmeg are accompanied by sweet caramel and heavier woody tones.
Taste
On the palate dominates sharp bitterness of dark roast and not too well balanced citrusy acidity. This is followed by notes of burnt toffee and lingering bitterness in the aftertaste.
Extraction
Steady, longer than usual extraction produces very tall crema.
Packaging
The box has a dark, elegant look both inside and outside. Capsules are made of black plastic and are capped by aluminium foil. They are not biodegradable and difficult to recycle. A description at the box promises balanced bitterness and acidity. Intensity rating is 7/10.
Notes
This single origin Arabica coffee from Colombia is both bitter and acidic. However, this combination is more sharp than balanced.