Allegro by Belmio
Allegro by Belmio has a complex aroma with notes of milk chocolate, sweet fruits, walnuts and cinnamon. Its taste balances chocolate sweetness with cocoa bitterness and apple acidity.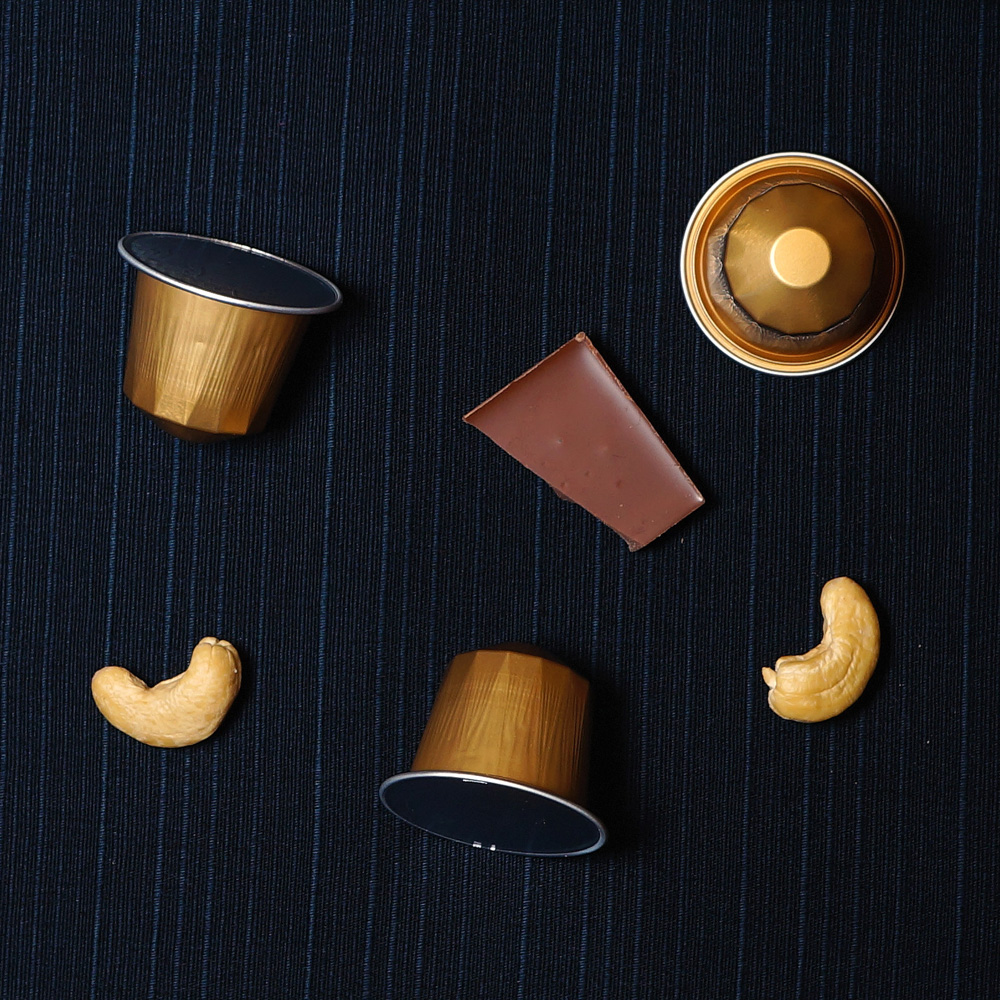 Aroma
The aroma of Allegro ranges from light, milk chocolate and cereals sweetness to heavier fruitiness with dark roast notes. Hints of walnuts, dried orange, plum preserve and cinnamon ad a welcome level of complexity.
Taste
The taste is pleasantly light and smooth. The sweetness of creamy milk chocolate is balanced by cocoa bitterness and fresh notes of red apple acidity. The aftertaste leaves a mildly bitter touch of almonds and cocoa.
Extraction
The extraction is slow and steady, producing rich crema.
Packaging
Belmio capsules come in a sleek box which seems to be identical to the Nespresso packaging. The capsules are made of aluminium and have a pleasing, gem-stone-like design. You can recycle them by disposing of the empty capsules in the metal refuse or via recycling schemes, such as that of Nespresso. Belmio does not offer any description of the flavour profile of Allegro on the box. We know only that the coffee is roasted to the medium level and has an intensity of 6 out of 12.
Notes
As in the case of its sister editions Oro and Verde, Allegro uses a wholly-aluminium capsule technology that performs well in the Nespresso machines. This technology is used by a growing number of producers, e.g. Colonna (Gakenke) or Roastworks Coffee Co. (The Espresso).