Oro by Belmio
Belmio Oro is an intense espresso with a well-balanced aroma that brings together sour cherries, caramel and almonds. Its rich taste offers fruity acidity, cocoa bitterness and creamy sweetness.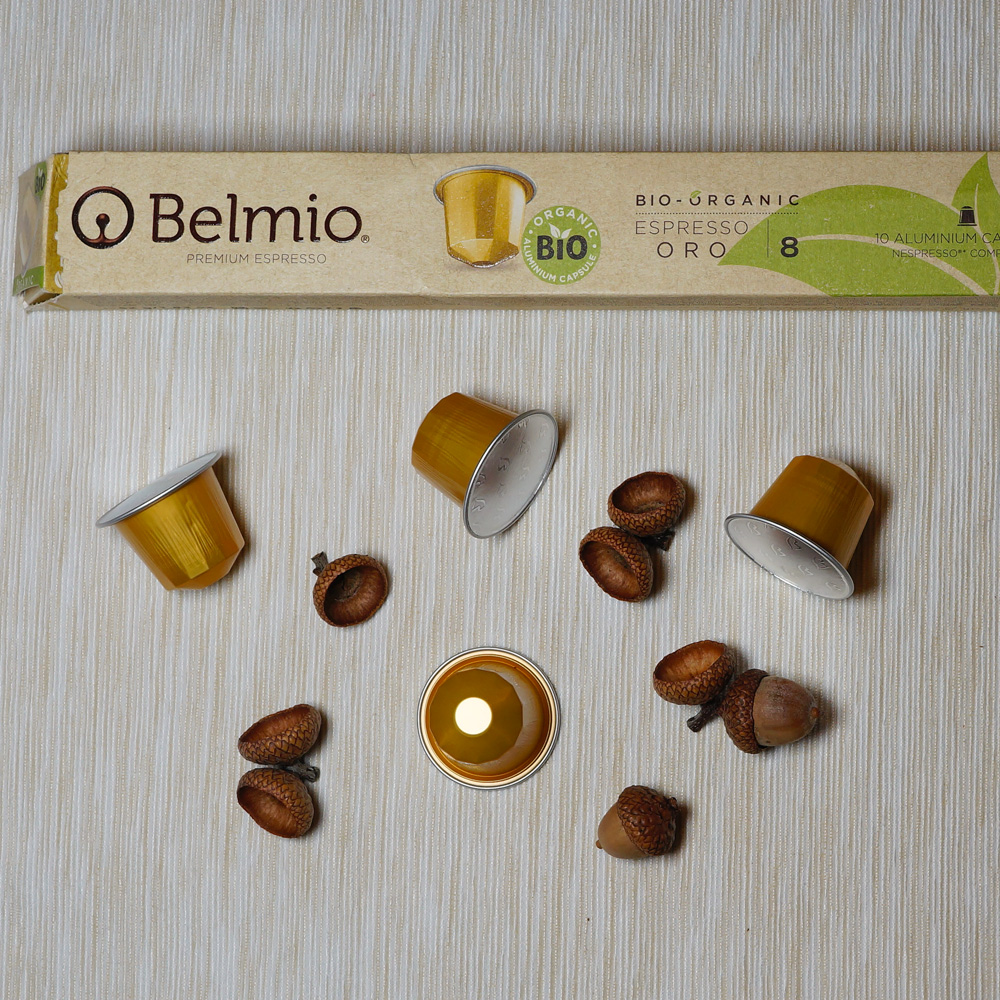 Aroma
Oro by Belmio has a well-balanced, intense aroma that suggests a darker roasting. Its sour-cherry acidity is nicely coupled with caramel sweetness and almond dryness. Orange peel and cinnamon ad a spicy accent while a hint of smoke underscores the dark roast.
Taste
On the palate, Oro fully reveals its intense, Italian-style qualities. The light, fruity acidity of this espresso is well balanced by deep, cocoa bitterness and a touch of creamy sweetness. The aftertaste is dry and mildly bitter.
Extraction
The extraction is slow but steady, and the resulting crema is nice and tall.
Packaging
The aluminium capsules of Oro come in a Nespresso-like sleeve. You can recycle them by emptying and disposing of in metal refuse. Alternatively, use a recycle scheme such as that of Nespresso. The coffee in the capsules is organic and has an intensity of 8 out of 12.
Notes
Oro by Belmio is a good quality espresso in an intense, Italian style. Belmio describes the coffee in Oro capsules as bio-organic. However, we lack any information about its origin or intended flavour profile.
Belmio capsules are made entirely of aluminium which makes them well compatible with Nespresso machines.