Dark Roast by 
Café Royal
Dark Roast is a limited edition of Café Royal which brings a very good rich espresso with spicy aromas and a juicy body.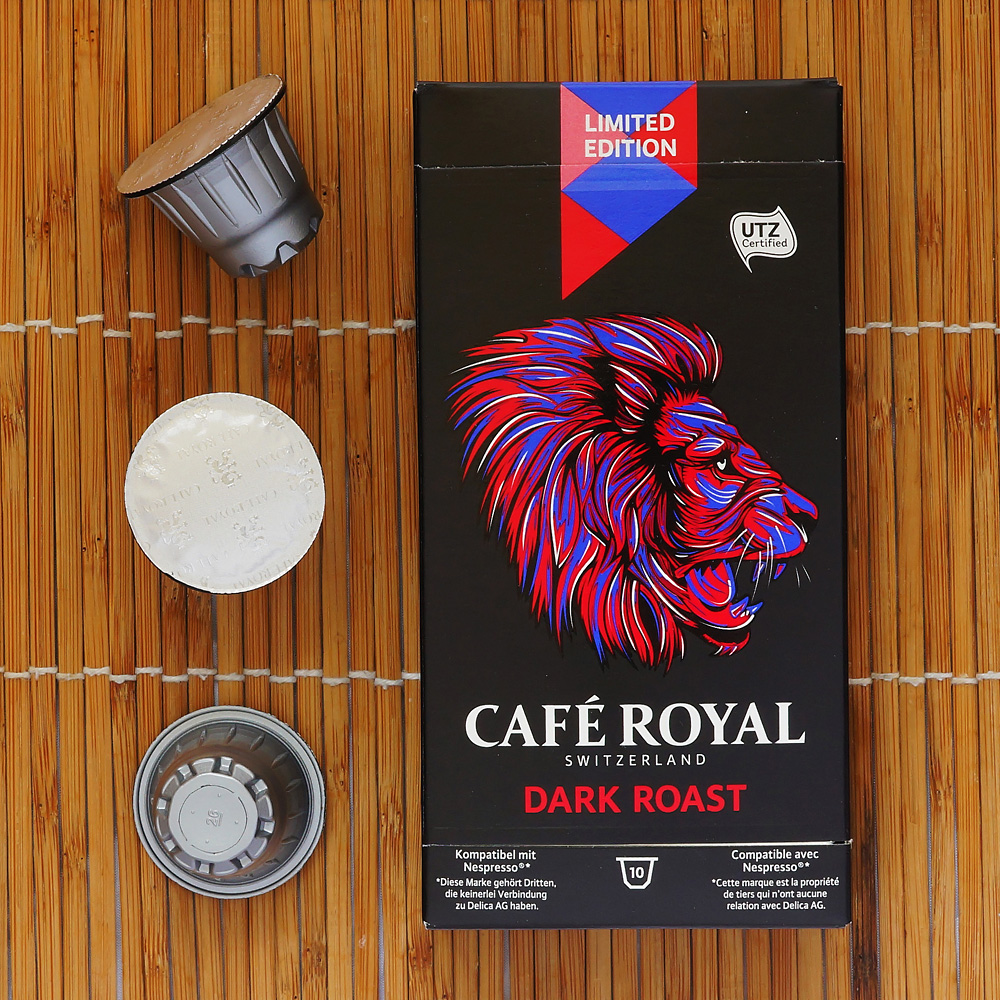 Aroma
A rich bitter-sweet aroma of darkly roasted coffee beans topped with spicy notes of roasted cocoa, cinnamon and salted caramel.
Taste
Balanced bitterness and juicy acidity without many subtle flavours.
Extraction
Consistent pressure and flow rate together produce a good amount of crema.
Packaging
Colourful box hides plastic capsules covered with an aluminium foil lid. That makes them not biodegradable and difficult to recycle. The stated intensity is 10/10. Café Royal promise an espresso with a strong character full of roasted and slightly smoky aromas.
Notes
This Dark Roast limited edition from Café Royal does what it says. It makes a very good intense espresso from coffee which is well but not overly roasted.