Honduras by Café Royal
This single-origin Honduras from Café Royal is mild both on the nose and on the palate. Its aroma brings sweet notes of cereals and milk chocolate and a touch of cocoa bitterness. The taste combines creamy sweetness and dry, cocoa bitterness.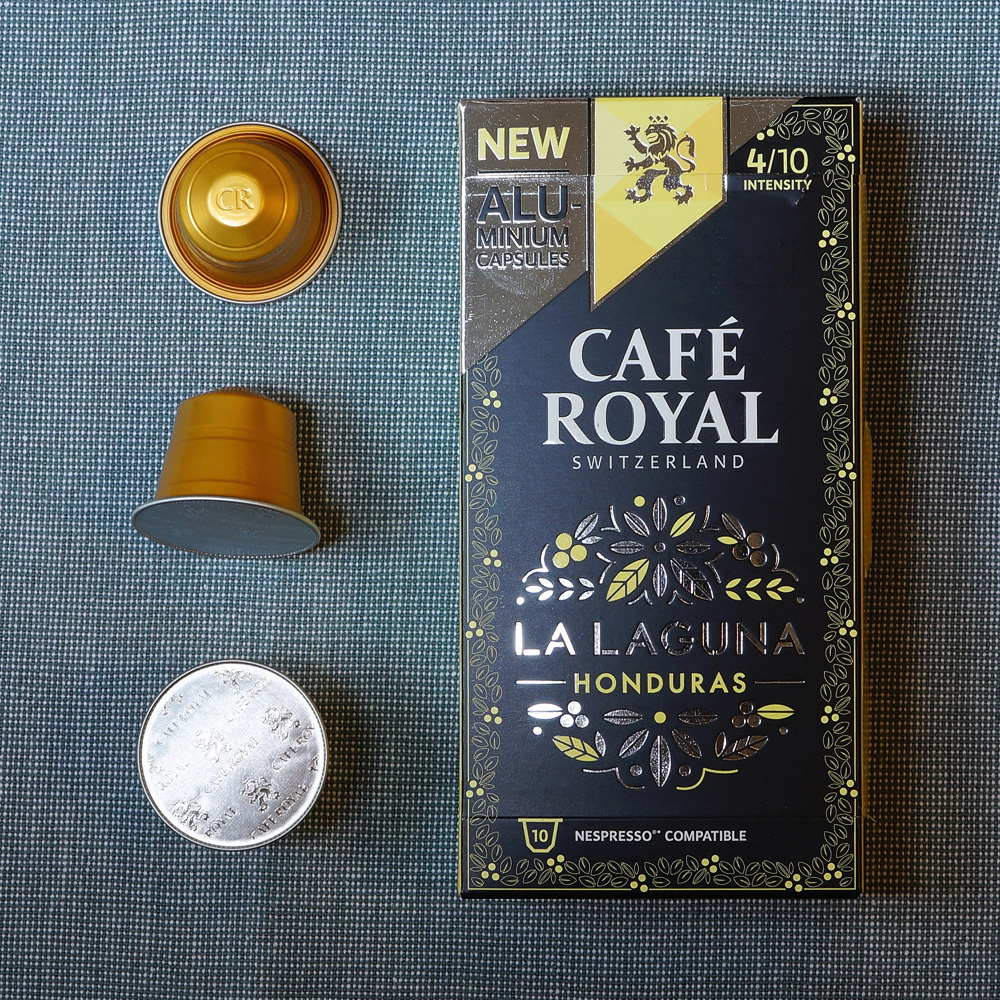 Aroma
This single-origin Honduran coffee has a very light aroma offering sweet notes of cereals and milk chocolate together with mild cocoa bitterness.
Taste
The taste is mild and smooth, combining creamy sweetness with cocoa bitterness, dry woody accents and a touch of fruity acidity.
Extraction
The extraction takes longer and produces very rich, lightly coloured crema.
Packaging
The aluminium capsules of Honduras by Café Royal come packaged in a pleasingly decorated box. You can recycle these capsules in your metal waste if you empty the used coffee grounds beforehand. You may also use collect-and-recycle schemes, such as that of Nespresso. Café Royal describes this espresso as refreshingly citrusy, with hints of almonds. The intensity rating is 4 out of 10.
Notes
Honduras by Café Royal is a good quality espresso that shows the potential of Honduran coffee. The best what coffee from Honduras has to offer is showcased by, for example, Mi Bendicion by Colonna and Honduras by Jones Brothers.