India by 
Café Royal
India from Café Royal brings a very good cup of espresso with rich spicy notes.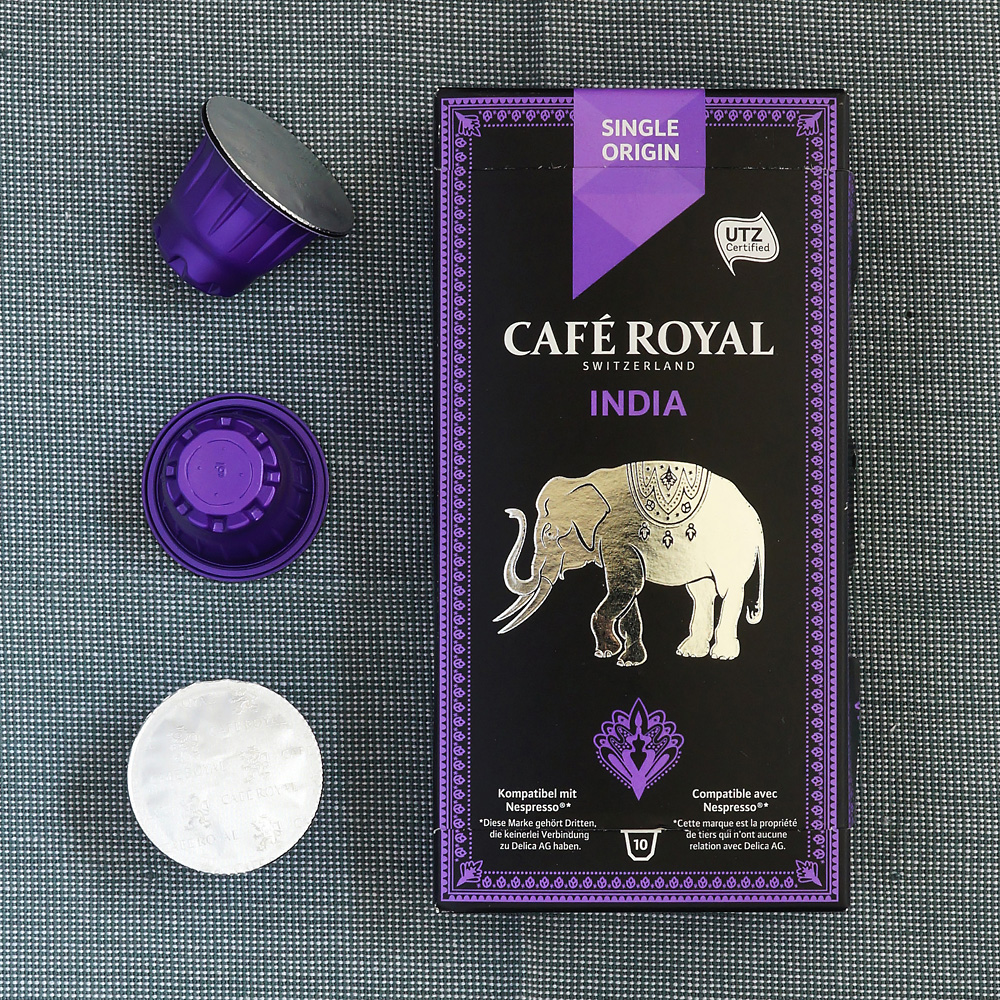 Aroma
The pleasantly intense bitterness of darkly roasted coffee beans balanced with cereal sweetness. Rich notes of spices, nuts and burnt toffee.
Taste
On the palate, we have again the intense bitterness of the dark roast which is well balanced by light acidity. Notes of roasted almonds in caramel and a short aftertaste.
Extraction
Consistent extraction delivers nice crema.
Packaging
An evocatively designed box is filled with brightly coloured plastic capsules. The lid of the capsules is made of aluminium foil, which makes them non-biodegradable and difficult to recycle. The description on the box promises unmistakable aromas of the Monsoon Malabar Indian coffee. Café Royal give the intensity rating as 6 out of 10.
Notes
These Café Royal capsules deliver a very nice example of the Monsoon Malabar Indian coffee. The Monsoon Malabar at its best has an intense aroma, rich spicy notes and subdued acidity.