Ristretto by 
CaféPod
Ristretto by CaféPod is an intensely dark coffee with notes of burnt toffee and free fitness classes included.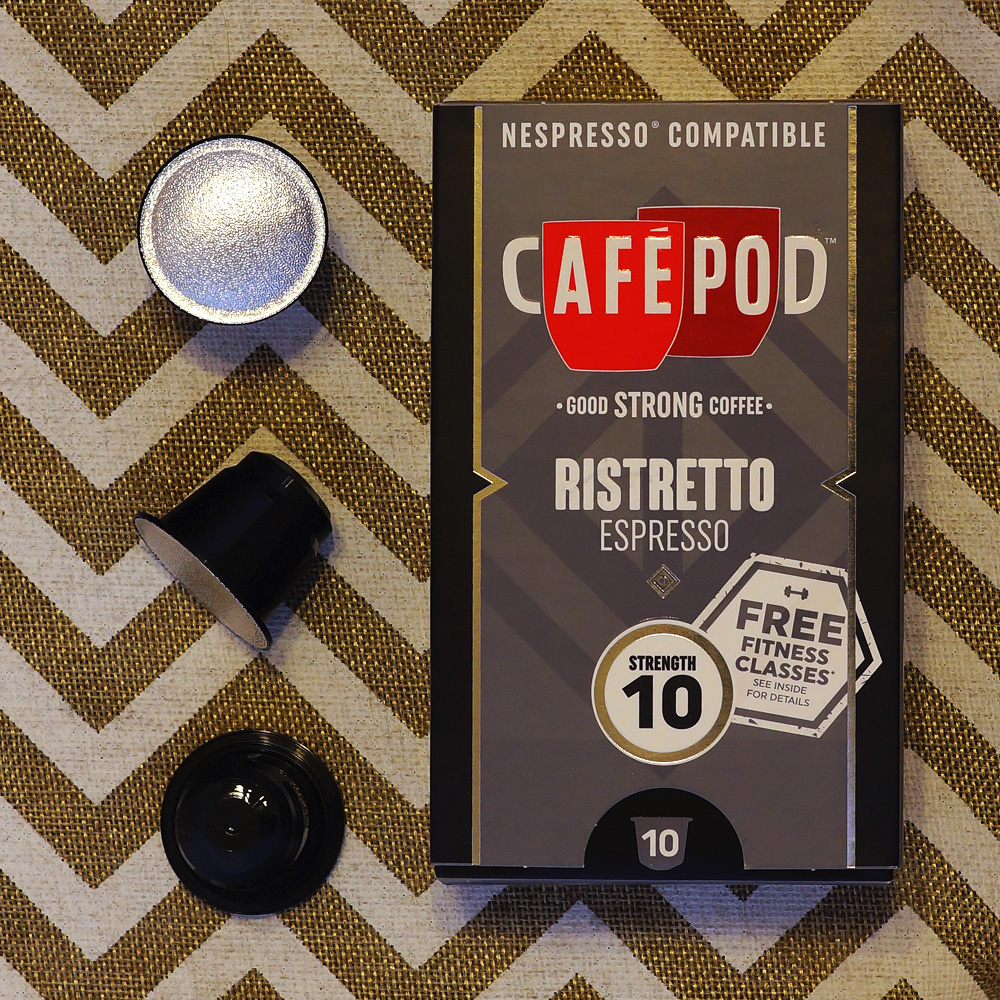 Aroma
An intense aroma of very dark roast is followed by sweet notes of burnt toffee and plums. Hints of nuts and smoke also come through.
Taste
The taste is dominated by the bitterness of over-roasted coffee with tones of nuts and a hint of burnt rubber.
Extraction
A steady, consistent extraction produces nice, tall crema.
Packaging
The box has modern, industrial design with some inventive moving parts. Capsules are made of black plastic covered with aluminium foil. This combination of materials makes them non-biodegradable and difficult to recycle. CaféPod promises strong coffee with tones of dark chocolate and red berries. Interestingly, you can claim free fitness classes with the special code hidden on the box. Intensity rating is 10.
Notes
The Ristretto edition of CaféPod capsules offers very darkly roasted coffee, perhaps too dark for most. But for those who prefer intense bitterness in their espressos, this might be a good choice.
Capsules contain beans sourced from Indonesia, Brazil, Ethiopia and India. This blend will contain both Arabica and Robusta beans.