Classico by Caffè Nero
Classico by Caffè Nero makes a well-balanced espresso with aroma combining the sweetness of cereals and milk chocolate with notes of cherries and spices. The taste is pleasantly sweet and chocolatey.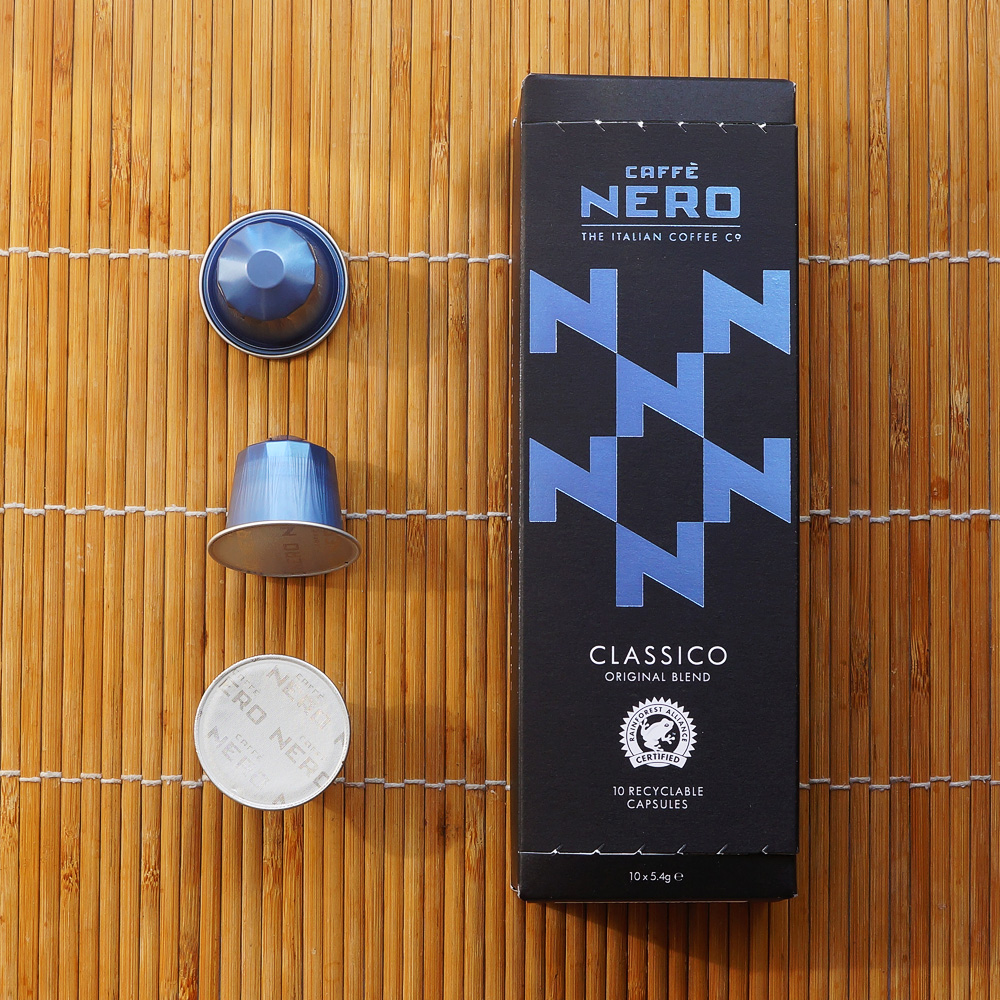 Aroma
Classico has a pleasantly complex and well-balanced aroma that brings together cereal sweetness of malted barley, velvety milk chocolate, hints of cherries, a dash of oriental spices and a woody touch.
Taste
The taste is light and creamy, with crème caramel and hot dark chocolate forming the sweet body with only a fleeting touch of acidity.
Extraction
The extraction process is very slow but steady. The lightly coloured crema is tall and rich.
Packaging
Caffè Nero capsules are neatly packed in a dark and elegant box. Capsules are made of aluminium and have a gem-stone like design that will nicely shine in your decorative holders. The capsules can be recycled if you empty them and collect with metal trash. Alternatively, you may try to use collect-and-recycle schemes such as that of Nespresso. Caffè Nero describes Classico as a medium Italian roast with notes of dark chocolate and caramel.
Notes
In the Classico capsules, Caffè Nero brings to our homes the same coffee blend used in their cafes. The capsules employ the same, well-performing, fully-aluminium technology as Colonna (La Granja), Roastworks Coffee Co. (The Espresso) or Cru Kafe (Organic Light Roast).