Expresso Équilibré by Carrefour
The Expresso Équilibré edition of Carrefour supermarket own-brand capsules produces coffee with mild, sweet aroma but distinct acidity and bitterness on the palate.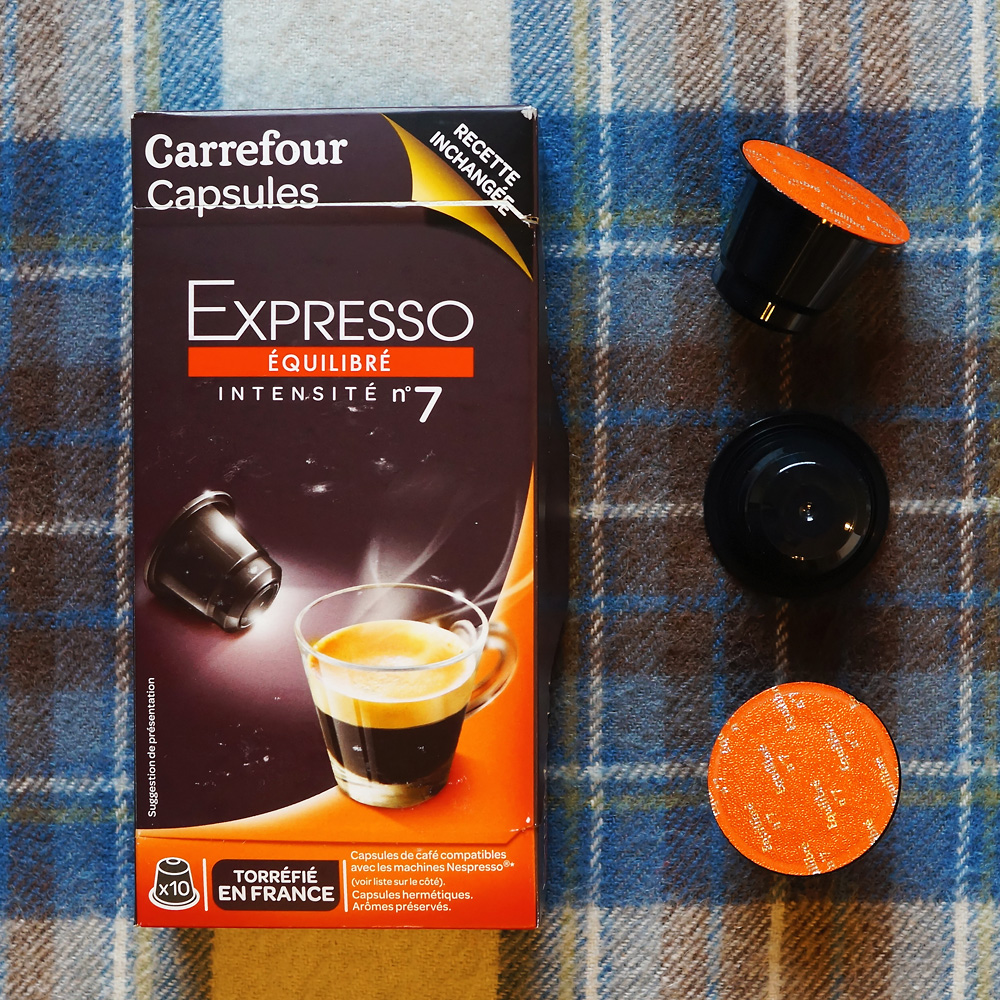 Aroma
This coffee has a mild aroma with the sweetness of cereals and malted barley. Hints of cocoa bitterness and few nutty notes also come through.
Taste
Sharp, lemony acidity is alternated by the not-so-well balanced bitterness of darkly roasted coffee.
Extraction
Pressure and flow rate vary during extraction which sometimes takes longer than usual. Resulting espresso has the right amount of water and tall crema.
Packaging
The packaging of these Carrefour supermarket own-brand capsules is rather uninspiring. Capsules are made of black plastic and topped with coloured aluminium foil. This choice of materials makes them non-biodegradable and difficult to recycle. Intensity rating is 7 out of 12.
Notes
Espressos produced by these Arabica-filled capsules tend to differ considerably between individual brewings. This could be caused by the uneven extraction process.