Colombie by Carte Noire Espresso
This single-origin Colombie by Carte Noire Espresso makes intense coffee with aroma combining heavier sweetness and cocoa bitterness. On the palate, fruity acidity balances the bold herbal bitterness.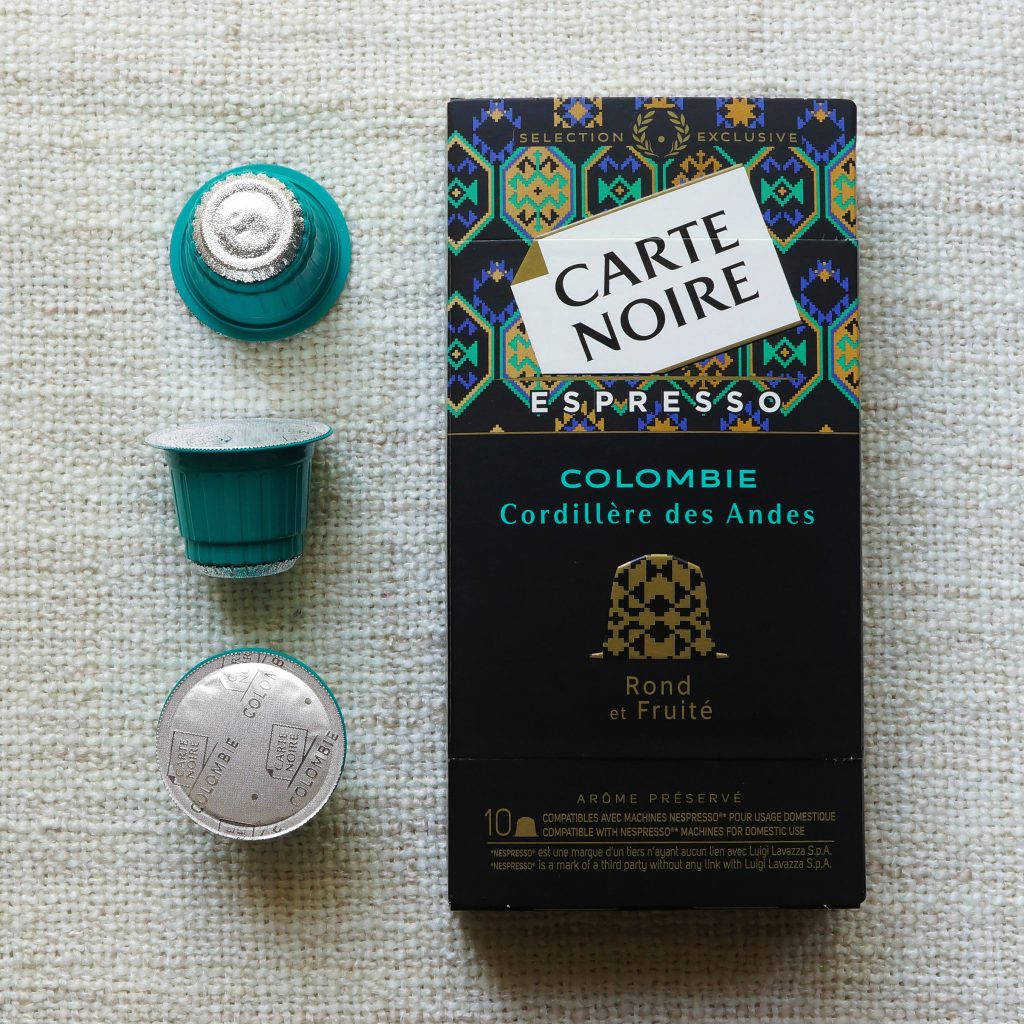 Aroma
The aroma of this single-origin Colombia is pleasantly intense. The robust sweetness of caramel and dark cherries in chocolate combines with the bitterness of cocoa. Notes of coconut, vanilla and a distinct smell of sherry casks also come through.
Taste
The taste is dominated by the combination of the fruity acidity of garden berries and bold herbal bitterness. These are complemented by cocoa tones that last throughout the short, smooth aftertaste.
Extraction
The extraction process is flawless, producing rich crema.
Packaging
Carte Noire Espresso ships their Colombie capsules in an elegant box with eloquent graphic design. Capsules are made of plastic and are covered by aluminium foil at both ends. The combination of the cold, electric colour and shiny aluminium foil is, in our opinion, not meant for use in a decorative holder. The used materials also make the capsules non-biodegradable and difficult to recycle. Carte Noire promises coffee that is round and fruity. The intensity rating is 6.
Notes
After Kenya, this is another example of single-origin coffee capsules from Carte Noire Espresso. Colombie capsules offer similarly well-crafted coffee as their Kenyan siblings. This edition contains pure Arabica beans from the high slopes of Colombian Andes.