Cremoso by Cellini Caffè
Cremoso by Cellini Caffè makes darkly roasted, Italian-style espresso with heavier, woody aroma enriched by notes of caramel and spices. The taste is intense, combining dark roast bitterness with creamy sweetness and notes of cocoa and roasted barley.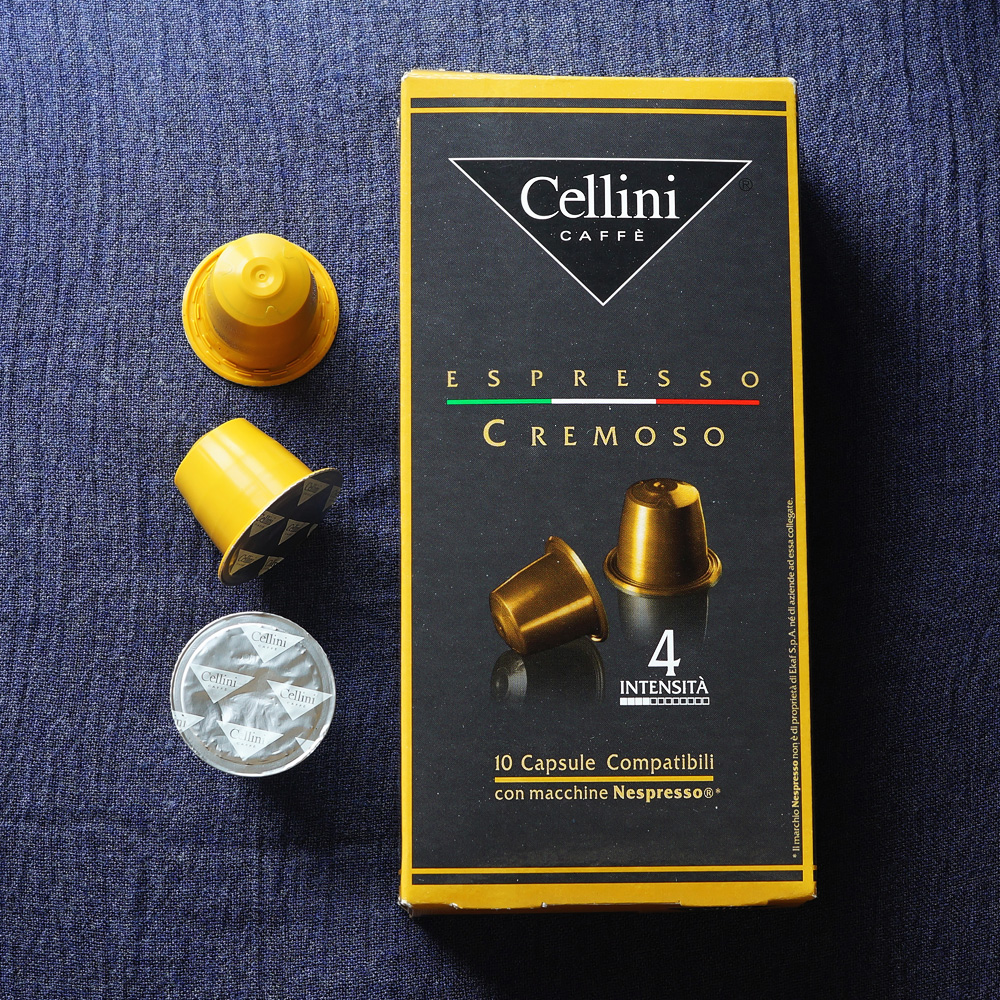 Aroma
Cremoso showcases its dark roasting right from the start. In the beginning, the aroma is heavier and woody, lately followed by caramel sweetness, spices and a touch of almond bitterness.
Taste
The taste of this full-bodied espresso is intense, bringing forward the dark-roast bitterness which is mellowed by creamy sweetness and notes of cocoa and roasted barley. The aftertaste is herbally bitter and lightly smokey.
Extraction
The extraction is steady and consistent, producing a large amount of rich crema.
Packaging
A larger box with darkly elegant design contains capsules sealed in small plastic bags. The capsules are plastic and covered by aluminium foil. They are not biodegradable and difficult to recycle. Cellini Caffè describes Cremoso as an espresso with sweet, fruity notes and pleasant acidity. The intensity rating is 4 out of 12.
Notes
The last in our mini-series of reviews of Italian-style coffee capsules produced in Italy, Cremoso by Cellini Caffè, which contains a blend of 100% Arabica beans from Central and South America, showcases its dark roasting from the start. It produces a good-quality espresso which will appeal to those who appreciate the Italian espresso traditions. However, Cremoso lacks in the complexity behind the other capsules in this series, notably the Supremo and Magnifico by Pellini Espresso.
The packaging of the Cremoso capsules in the sealed plastic bags is important for its quality and freshness. When the bags are opened for some time, Cremoso produces noticeably less pleasant espresso which shows traces of oxidized coffee.