Organic Intenso by Coffee Novell
Organic Intenso by Coffee Novell has a mild, sweet aroma and light taste combining cocoa bitterness with raspberry acidity.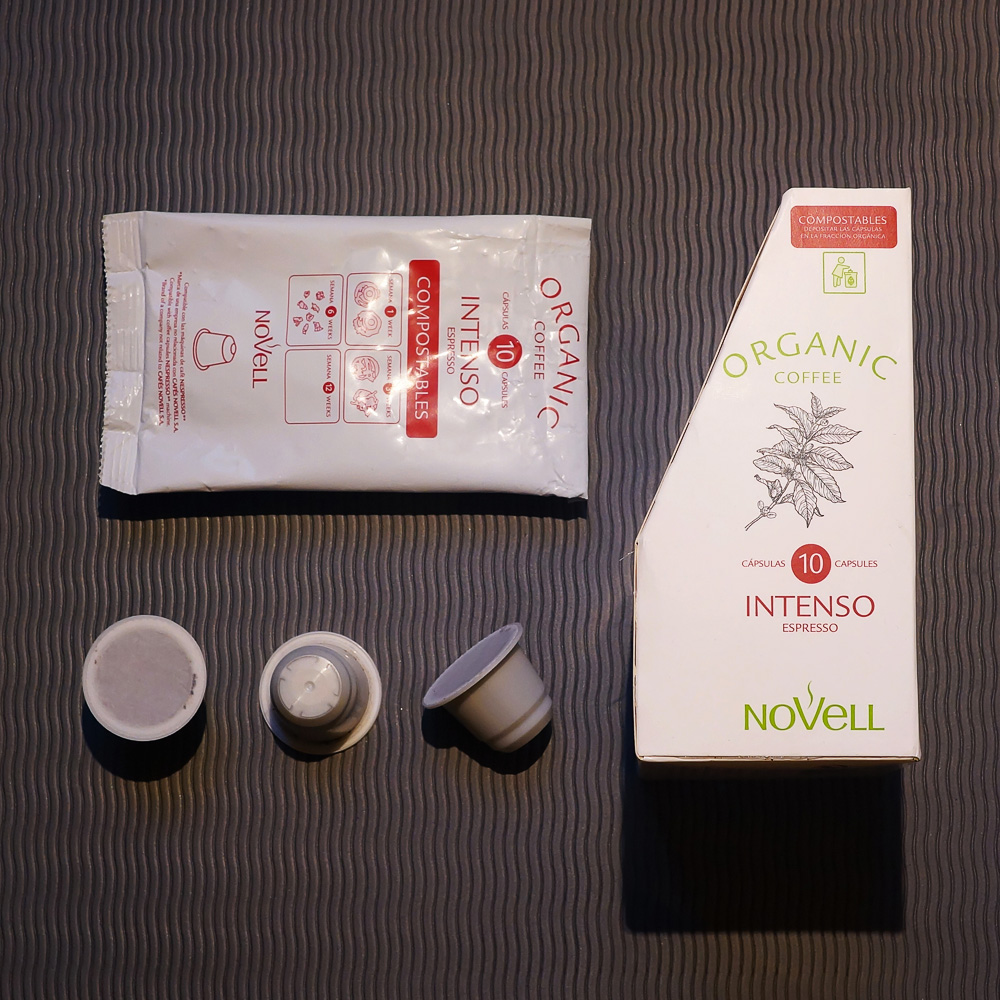 Aroma
This espresso has a mild aroma offering subtle sweetness of roasted barley, a touch of cocoa, a hint of sour cherry acidity and notes of coffee bitterness.
Taste
The taste is very light and the body resembles drip coffee unless you make your espresso with about 25 grams of brewed liquid. The mild cocoa bitterness at the start is balanced by mellow acidity of raspberries and a hint of brown sugar.
Extraction
The extraction process is fast and steady, delivering a reasonable amount of crema.
Packaging
The unusually shaped box of Organic Intenso has a clean white design and contains a sealed bag with ten capsules. The capsules are fully compostable and are made of corn-based plastic and a paper lid. Coffee Novell offers a detailed description of the decomposition process which should take 12 weeks once the capsules are disposed of with organic waste. From Intenso, we should expect rounded and balanced coffee with caramel and toasted aromas.
Notes
Organic Intenso by Coffee Novell is well suited for anyone looking for a mild espresso made of organically-grown coffee and delivered in sustainable packaging.
With Organic Intenso, we continue our mini-series of reviews of the biodegradable capsules. The capsule technology used by Coffee Novell successfully manages to keep the coffee in the capsules fresh unlike Colombian by Eden Project and No. 6 by San Marco capsules from the series. This is thanks to the fact that Coffee Novell capsules are packaged in an additional sealed bag.