Sweet
, Bartender Series by Colonna
The Sweet edition of Colonna Bartender Series has a pleasantly sweet aroma of cocoa brownies, baked nuts and caramel. The taste is fruity and sweet, combining baked apples stewed red berries and dark chocolate.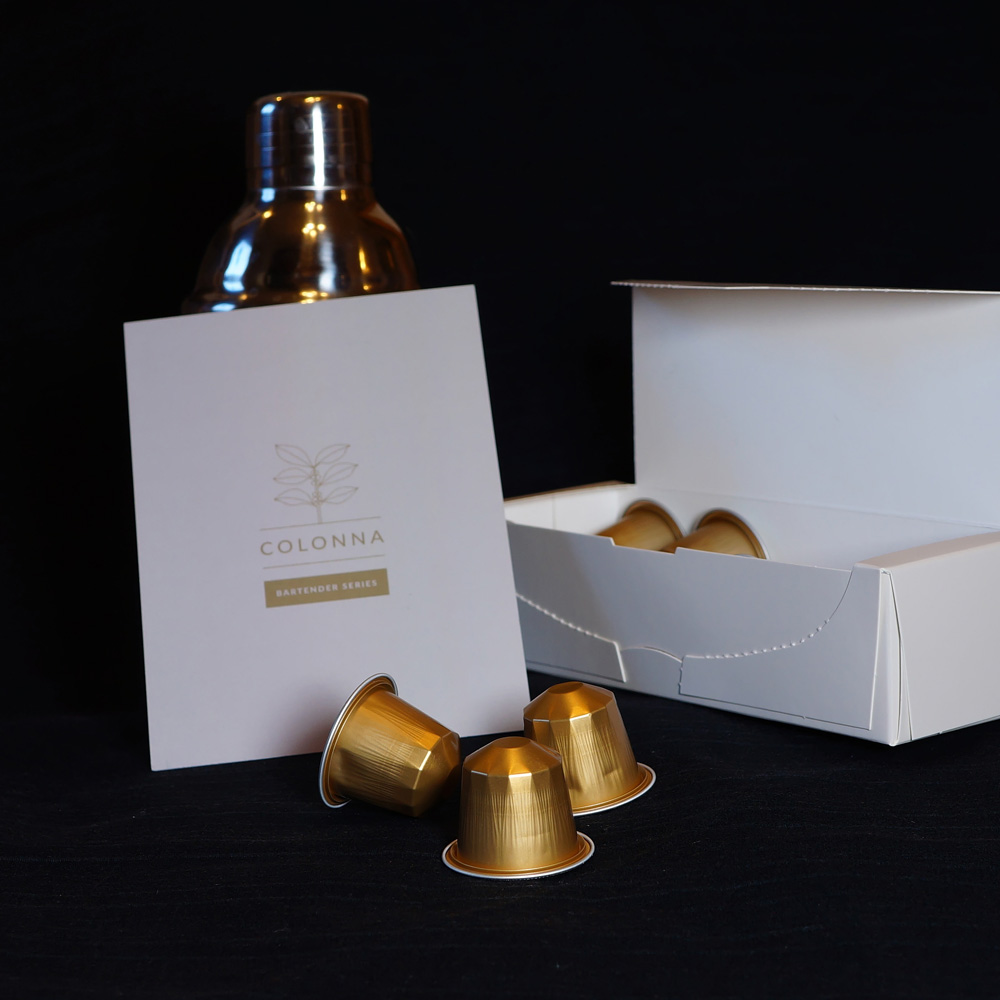 Aroma
On the nose, this edition is indeed sweet. Its pleasant aroma brings together notes of rich cocoa brownies with baked walnuts, creamy caramel, cinnamon and vanilla. On top of that is a touch of woody dryness and a hint of fruitiness.
Taste
The taste of this full-bodied espresso offers a well-balanced concert of the fruity sweetness of baked apples and dates, fresh touch of stewed red berries and the bitterness of dark chocolate.
Extraction
Extraction takes some time and resulting crema is fine.
Packaging
The aluminium capsules of the Sweet edition are neatly packed in a box with modern, minimalist decoration. To recycle the capsules, either empty them and dispose of in the metal refuse, or use recycling schemes such as that of Nespresso. Colonna describes this coffee as rich and sweet, with notes of pecan, caramel and chocolate.
Notes
Colonna dedicates his Bartender Series to the use in combination with fine spirits. The Sweet edition is especially suitable for rum-based cocktails. However, this espresso excels also on its own.
The Sweet edition capsules contain single-origin Brazilian Arabica from the small Pirapitinga farm in the south of the country. This microlot showcases the qualities of the speciality coffee grown in the otherwise mass-coffee-production oriented Brazil. We have found similar superb coffee from small Brazilian producers in the Butter Pecan Cookies edition of Snack capsules by Yardstick Coffee.