Don Sabino, Costa Rica by Colonna
Don Sabino is a superb single-origin Costa Rica from the Discovery series of Colonna coffee capsules. Its full aroma is intense and well-balanced, offering chocolate start followed by sweet figs, fresh cherries and baked apples, all wrapped in pleasant oriental spices. The taste combines fresh acidity of sweet limes, oranges and berries with a mellow sweetness and a cocoa finish.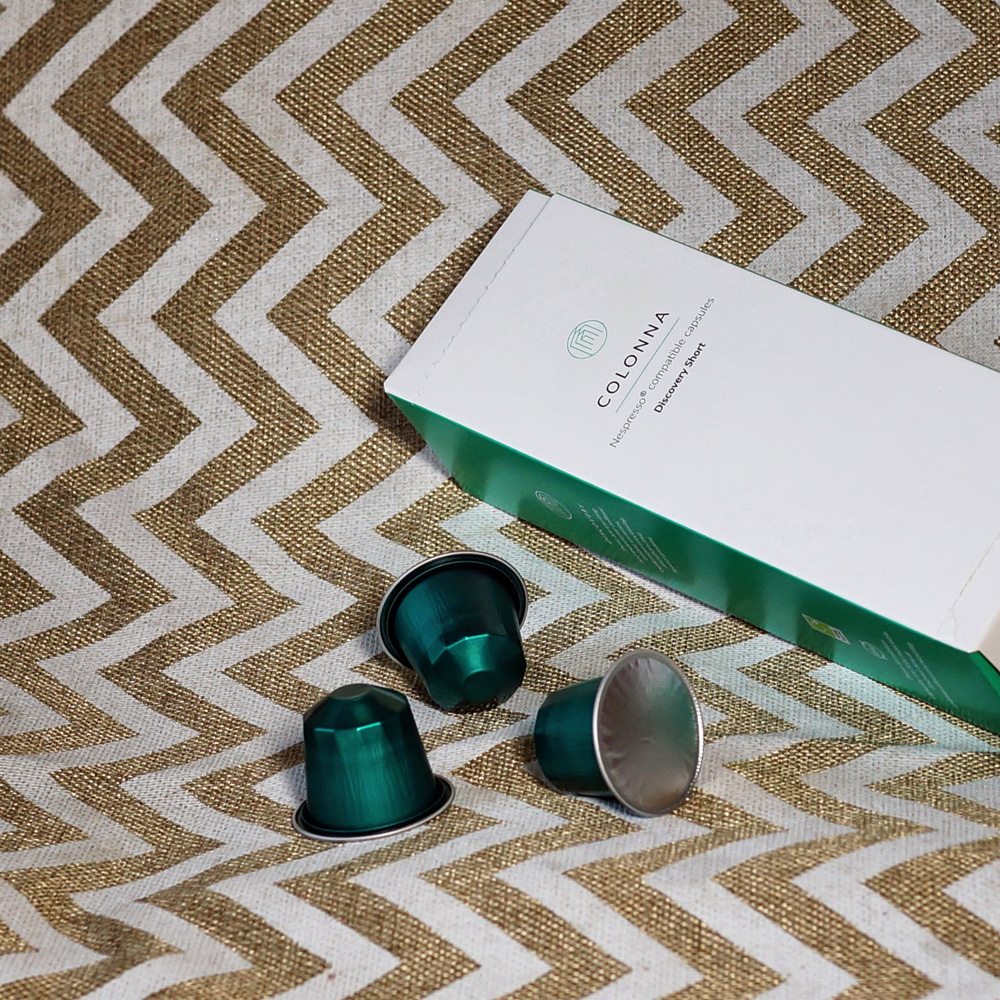 Aroma
On the nose, this single-origin Costa Rica is pleasant, intense, well balanced and full of flavours. Its lush, chocolate start is followed by the fruity sweetness of figs and fresh aromas of cherries and baked apples. All of that is surrounded by exotic notes of cinnamon, cardamom, lemon peel and vanilla.
Taste
The taste of Don Sabino is an explosion of fresh flavours. The leading, sweet lime acidity mellows to oranges, mandarines and red berries. These are followed by a sugary touch and a dry, cocoa finish with bitter notes of grapefruits.
Extraction
The extraction process is slow and steady, producing nice, lightly-hued crema.
Packaging
These Discovery-series Colonna capsules are neatly placed in a box with pleasingly minimalist design. The capsules are made entirely of aluminium, and you can dispose of them in the metal refuse. Just empty them beforehand. You may also use recycling schemes, such as that of Nespresso. The description on the box tells us that we can expect notes of cherries, figs and vanilla.
Notes
This micro-lot coffee from Don Sabino estate in the Central Valley in Costa Rica makes a truly exceptional modern espresso. Its well-balanced plethora of flavours goes far beyond the description offered by Colonna. Its qualities are on par with La Granja, Colombia by Colonna, or Ethiopia from the Master Origin collection of Nespresso.