El Mirador, El Salvador by Colonna
El Mirador by Colonna is a single-origin espresso from El Salvador. It has a sweet, creamy aroma of caramel and milk chocolate. The taste is more intense and complex, with bitter-sweet notes of burnt toffee, sour cherries and dark chocolate.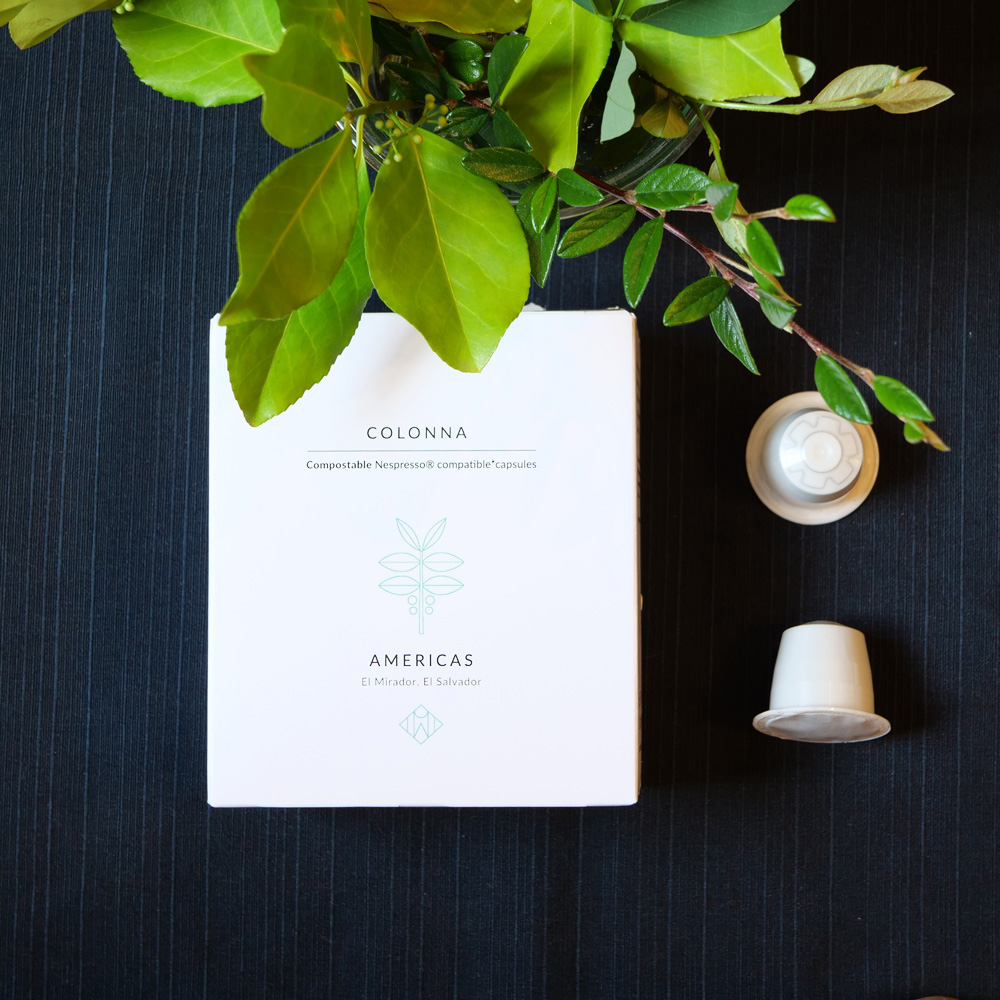 Aroma
The mellow aroma of El Mirador pleases our senses with creamy caramel and velvety milk chocolate.
Taste
This single-origin Salvadorean espresso is intense and complex. Initial creamy sweetness is followed by bursts of burnt caramel and zesty sour cherries. The smooth aftertaste brings longlasting dark-chocolate tones.
Extraction
El Mirador capsules work without problems and produce a good amount of crema.
Packaging
A white, minimalist box contains two compostable sacks. In each, five capsules are kept in a protective nitrogen atmosphere to preserve the freshness of the coffee. The protective atmosphere is needed because the capsules, which are made of biodegradable plastic, are enclosed by paper. You can place the used capsules into the compostable refuse. Colonna describes El Mirador as sweet and fruity, with notes of blackberries, green apples, caramel and chocolate.
Notes
El Mirador comes from an eponymous, organic farm in El Salvador. These espresso capsules make the kind of high-quality, modern coffee that we became to expect from Colonna.