La Granja, Colombia by Colonna
La Granja, Colombia by Colonna is an exquisite espresso which is exceptionally complex and well-balanced. The aroma is mellow, with butter-cookie sweetness followed by fruity red-berry acidity, cocoa and floral notes. The taste offers a combination of sweet limes and soft, fresh dates with the velvety dark-cocoa truffles.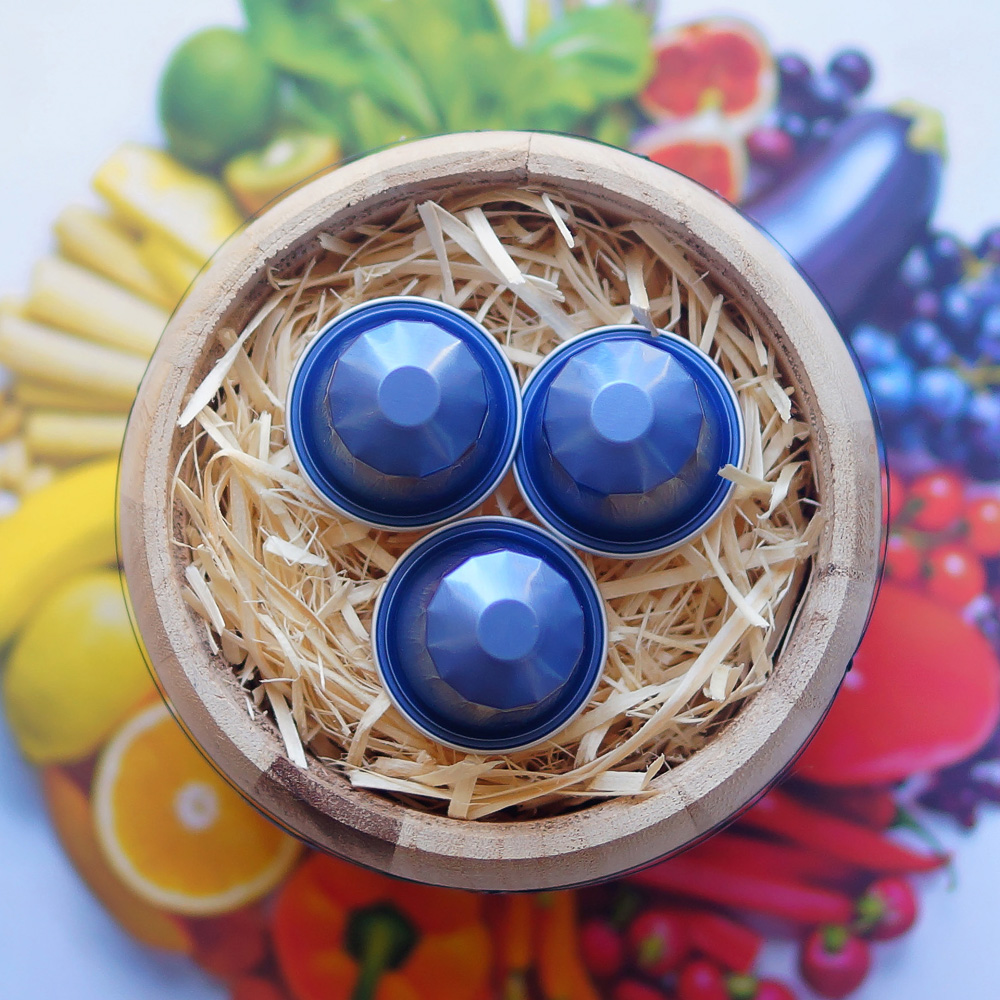 Aroma
On the nose, La Granja is subtle and smooth, and it reveals its slightly darker roasting from the onset. In this wonderful espresso, we enjoy the combination of mellow, cereal sweetness of butter cookies, the fruity acidity of ripe red berries, the heavier floral notes and the touch of cocoa, spices and wood.
Taste
The taste is crisp, fresh and well balanced. Right at the start are sweet limes and mandarines, followed by the pleasant sweetness of fresh dates. The finish brings splendid dark-cocoa bitterness and velvety touch of cocoa truffles.
Extraction
The extraction is very slow but steady, delivering a good amount of crema.
Packaging
This single-origin Colombia is packaged in the fully-aluminium capsules used now by Colonna. You can recycle them by collecting emptied capsules with other metal refuse or via recycling schemes such as that of Nespresso. From La Granja, we should expect notes of figs, violet and shortbreads.
Notes
This exceptional single-origin coffee from a small Colombian farm La Granja is a part of the Rare genre of Colonna capsules. This genre aims to showcase the most exclusive and sought-after coffee and to offer us its intriguing qualities in an affordable and sustainable way.
Indeed, with the wonderful La Granja, we can enjoy the best of the speciality coffee – as in the case of its sister editions Mi Bendicion and Wegida Blue, or Yeti Moka Bio by Terres de Café and Sumatra by Roastworks Coffee Co.