La Independencia, Colombia by Colonna
La Independencia by Colonna comes in brand-new, wholly-aluminium capsules. This single-origin Colombia offers complex, spicy sweetness on the nose and sparkling, fruity acidity on the palate.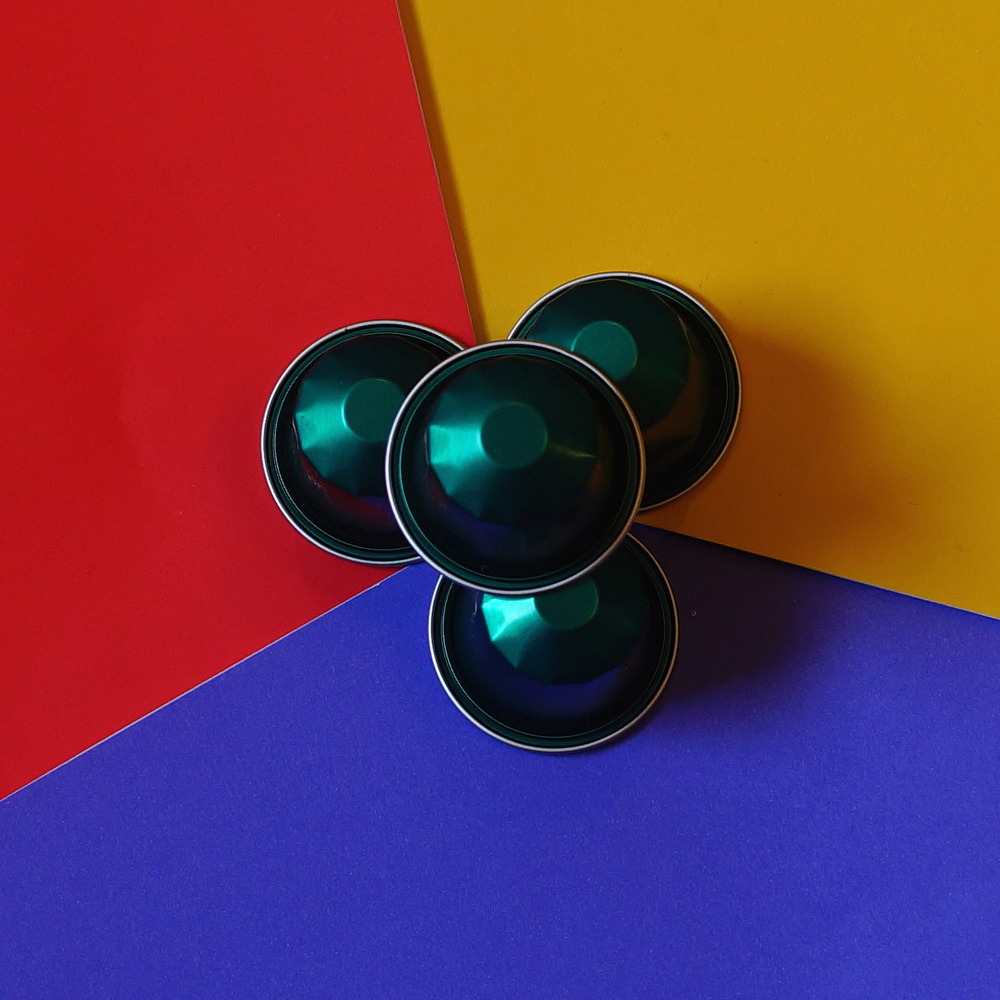 Aroma
On the nose, La Independencia by Colonna offers a complex, spicy sweetness of roasted coconut, butter biscuits, walnuts in caramel and dried prunes. These are complemented with cocoa and a hint of zesty orange peel.
Taste
The taste is refreshing and full of sparkling acidity of sweet limes, early cherries and apples. Next comes the sugary sweetness of lemon cookies and dry taste of black tea, together with a touch of almond bitterness.
Extraction
The extraction from the new wholly-aluminium capsules takes longer than usual but is steady – a huge improvement on the previous capsule design. The resulting crema is fine.
Packaging
We have snapped up the first available editions of the new Colonna aluminium capsules which came still packaged in the old cardboard sleeves. The capsules have a deep green colour, a shiny finish, a gem-stone-cut pattern and they look splendid in a decorative holder. Aluminium capsules are fully recyclable, either emptied and collected with aluminium waste or via the Nespresso recycling scheme. Colonna describes this Colombia as a coffee with notes of green apples, cherries and dates.
Notes
The washed, Castillo Arabica beans in these capsules have grown in the high-altitude (1,700 – 2,100 m a.s.l.) Cauca district of Colombia on the Finca la Independencia farm – a farm owned and operated exclusively by women. The coffee produced by these beans is fresh, fruity and acidic on the palate while, surprisingly, heavier on the nose. It is another exquisite example of modern, artisan espresso from Colonna.
La Independencia by Colonna new, wholly-aluminium capsules from Colonna. This technology promises full compatibility with Nespresso machines and indeed performs significantly better than the previous plastic Colonna capsules, such as Huatusco Coe or Kochere Natural.