Rimiro Natural, Burundi by Colonna
Rimiro Natural by Colonna is naturally processed, single-origin coffee from Burundi. Its cake-like aroma combines sweet pears and peaches with cocoa and cinnamon. The taste brings sweet-and-sour notes of peaches and tropical fruits, together with dark chocolate and a touch of bitter almonds.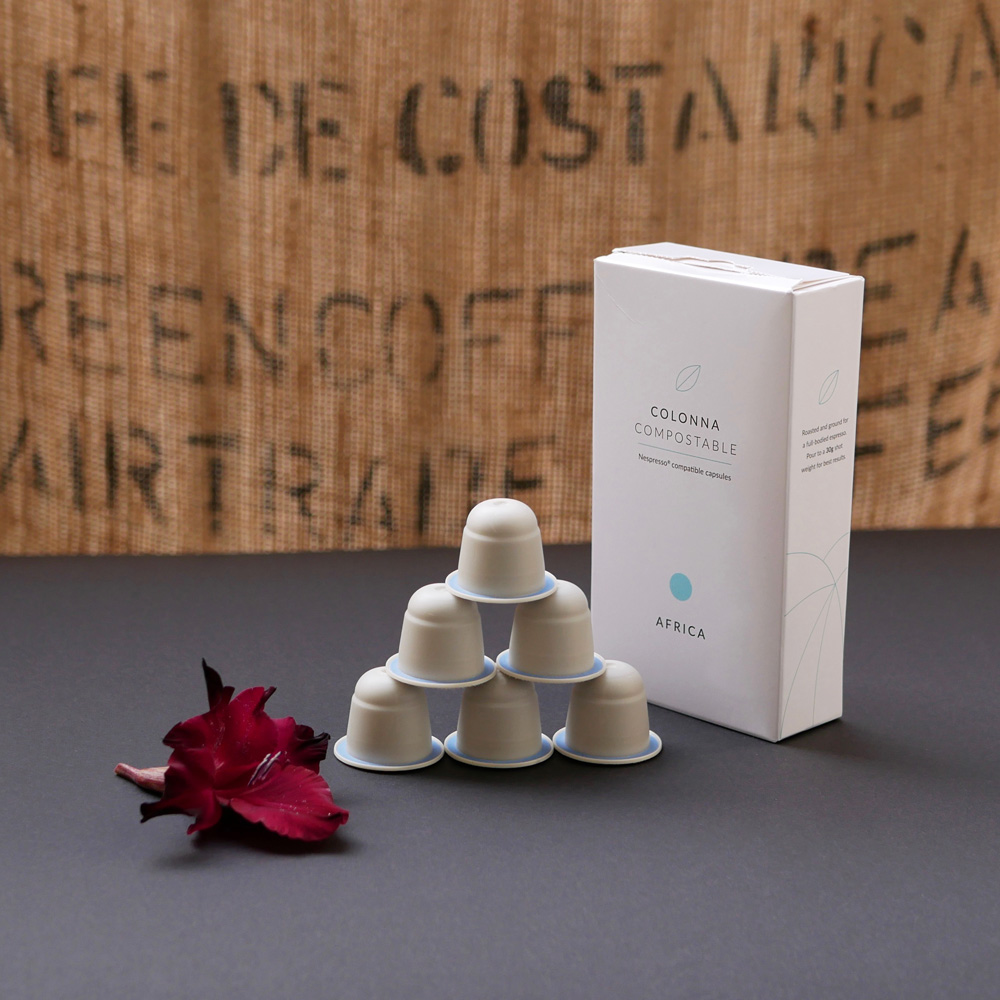 Aroma
The aroma of Rimiro is intense, well-balanced and pleasantly complex. Its fruity sweetness brings notes of ripe pears and peaches. Combined with fragrant cinnamon and a touch of cocoa, this espresso conjures up an image of a freshly-baked cake.
Taste
The rounded complexity is present also in the taste. The opening salvo of flavours offers fruity acidity and mellow sweetness of peaches and mangos. These are followed by sweet bitterness of dark chocolate, a touch fragrant jasmine, dry woody notes and a lingering bitterness of almonds.
Extraction
The extraction process is fast and flawless, resulting in a good amount of crema.
Packaging
The white box with minimalist graphics contains capsules made of biodegradable materials. Both their hard shells and the fibrous membranes covering them can be disposed of in the compostable waste. According to the description from Colonna, we should expect notes of cherries, dates and rum.
Notes
Colonna offers Rimiro Natural in the Africa edition of the compostable coffee capsules. The naturally processed Red Burboune variety beans in the capsules come from the Ngozi province of Burundi. This espresso is an excellent example of fruity, well-balanced and thoroughly enjoyable naturally processed coffee. After Gakenke, these are another Burundian coffee capsules from Colonna which scored highly in our reviews.