San Rafael, Guatemala by Colonna
San Rafael is a single-origin Guatemala from the Rare series of Colonna capsules. This espresso has a mild aroma with creamy sweetness, nutty notes and a touch of fruity jam. The taste combines cocoa bitterness, winey acidity and a dry finish.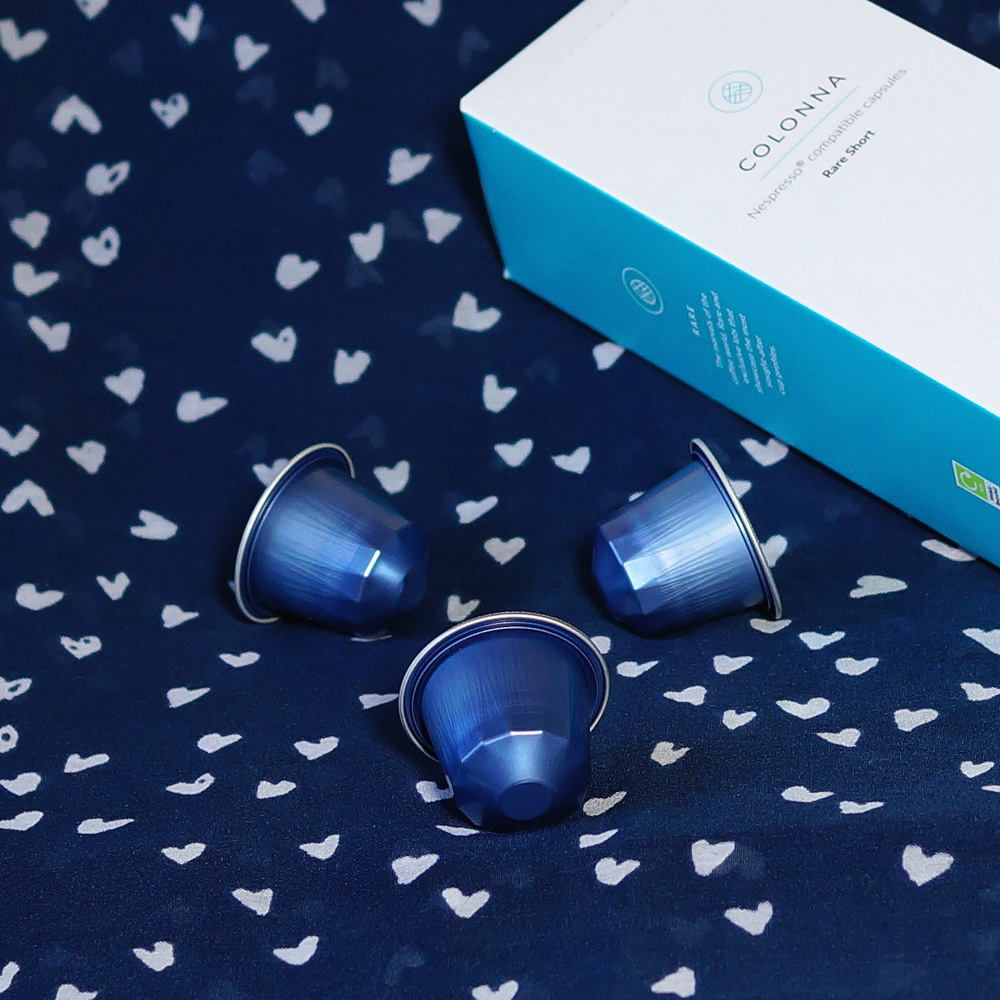 Aroma
The mild aroma of this espresso brings mellow, creamy sweetness with a touch of nuts and a fleeting hint of sour cherry jam. Moreover, few heavier, darker-roasting notes and a whiff of staleness also come through.
Taste
The taste is intense, offering a combination of cocoa bitterness and winey acidity with light tannins and a dry aftertaste. This interesting combination brings to our minds the flavours of barrique-aged red wines. However, the overall taste profile lacks a balanced smoothness.
Extraction
The extraction is slow and steady, producing a good amount of crema.
Packaging
The nicely presented capsules of San Rafael are snugly packed in a modern, minimalistic box. These aluminium capsules will also look good in the decorative holders. You can recycle the capsules if you empty them and dispose of in the metal refuse. Or, you may use recycling schemes such as that of Nespresso. Colonna describes the flavour profile of this single-origin Guatemala as blood orange, raspberry, and cocoa.
Notes
San Rafael is a Colonna offering from their Rare series. As such, these capsules offer exclusive lots of coffee that score highly in cuppings. In this case, it is a Cup of Excellence finalist from a small valley in the Antigua region of Guatemala. This espresso offers an unusual flavour profile characterized by the winey acidity, light tannins and the dry finish. Together, these tastes come across as a fine red wine aged in oak barrels. This fine-wine touch reminds us of another Rare-series capsules from Colonna, Huatusco from Mexico.