Sasaba, Ethiopia by Colonna
Sasaba by Colonna is a single-origin, naturally processed Ethiopia. It has a mellow and well-balanced aroma that combines creamy sweetness with fruity notes of cherries and a hint of spices. On the palate, Sasaba is complex and intense, with a zesty start, a sweet body of ripe cherries and a cocoa finish.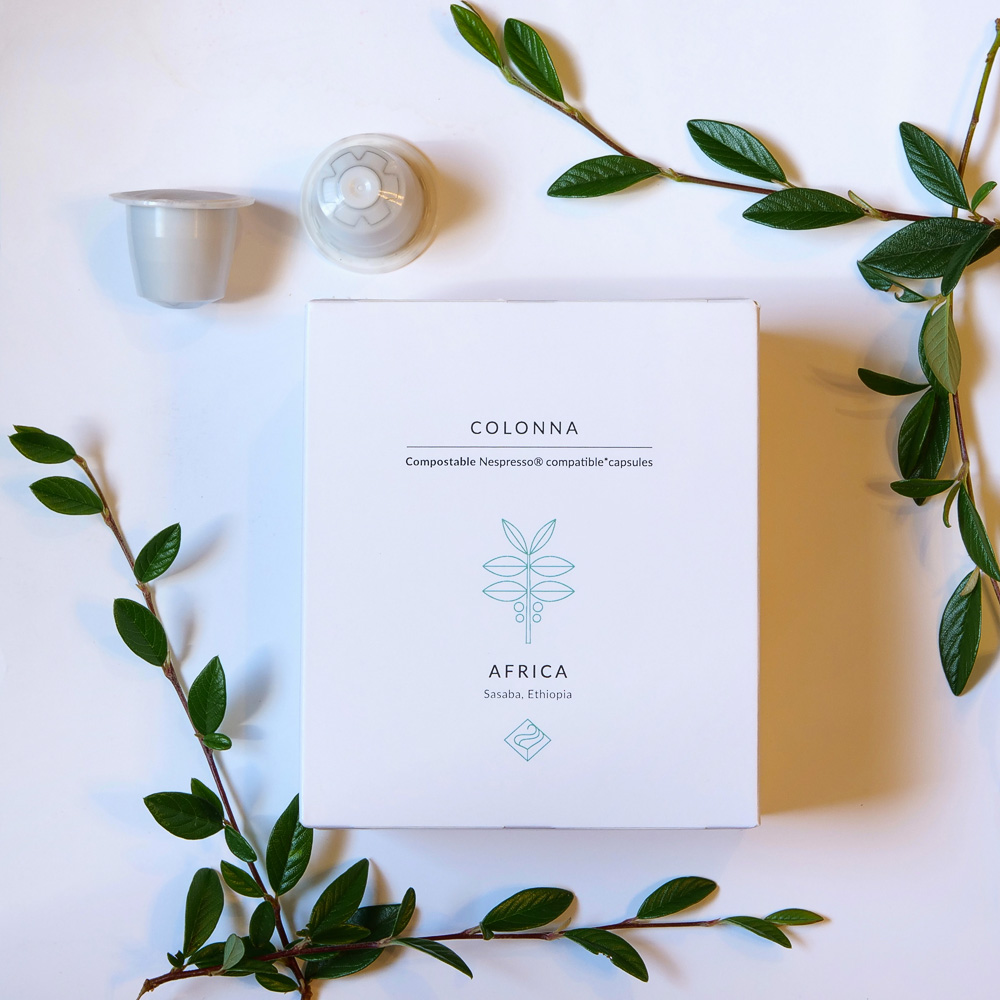 Aroma
The aroma of this Ethiopia is pleasant, well-balanced and smooth. In it, Sasaba brings together the sweetness of fresh cream with nicely rounded fruity notes of sweet cherries and a touch of cinnamon, cardamom and cocoa.
Taste
The taste is pleasingly intense and reveals satisfying complexity. It has a fresh, fruity start with a touch of zest and the sweetness of ripe summer berries. These are followed by rich notes of dark cocoa.
Extraction
The extraction is flawless and the resulting espresso is crowned by tall crema.
Packaging
The capsules of Sasaba arrive in clean, minimalist packaging. The capsules, which are made of biodegradable plastic, are packaged by fives in sealed (biodegradable) bags. These are filled with the protective nitrogen atmosphere that keeps the coffee fresh. Used capsules are best disposed of in the biomass compostable refuse. Colonna describes Sasaba as citrusy and sweet, with notes of tangerines, strawberries and milk chocolate.
Notes
Sasaba by Colonna is a naturally processed Ethiopia grown in the mountainous Guji region. It is yet another excellent example of modern, pleasingly complex and thoroughly enjoyable espresso from Colonna. As an added benefit, Sasaba comes in the Colonna's well-performing compostable capsules.