Sitio Pirapitinga, Brazil by Colonna Coffee
Sitio Pirapitinga is an excellent Brazilian espresso from the Foundation series of Colonna coffee capsules. Its mellow aroma brings creamy sweetness with notes of nuts and caramel and a touch of fruity jam. The taste is pleasant and refreshing. It combines stewed berries and baked apples with cocoa bitterness and toffee sweetness.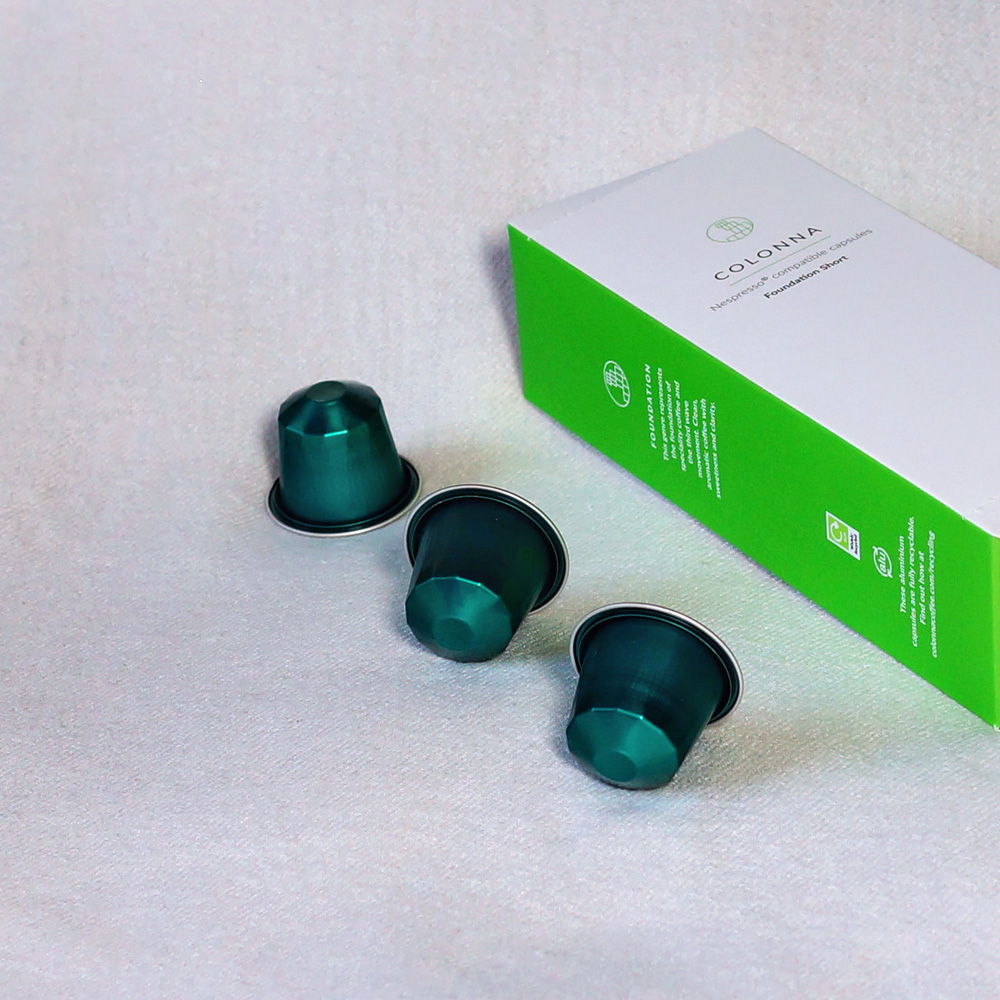 Aroma
The aroma of this single-origin Brazilian coffee is mellow, sweet and fruity. Its creamy, butter-cookies sweetness and a touch of walnuts in caramel are nicely complemented by plum jam and a hint of cocoa.
Taste
On the palate, this espresso is pleasantly intense, creamy yet refreshing. Its fruitiness brings to mind baked apples and stewed red berries with a dash of salty caramel on the top. A pleasant cocoa bitterness appears after the fruity notes. All is finished by long-lasting, toffee aftertaste.
Extraction
The extraction is slow and steady. The resulting crema is rich.
Packaging
The brightly coloured capsules of Colonna Foundation edition come neatly packed in a modern, minimalist box. The capsules are fully aluminium and can be recycled when disposed of in metal refuse. Alternatively, you may use recycling schemes, such as that offered by Nespresso. Colonna tells us to look for notes of dates, cocoa and hazelnuts in this coffee.
Notes
Sitio Pirapitinga is a single-origin, high-grown Brazilian coffee from the Foundation series of Colonna coffee capsules that makes an excellent, modern espresso. Together with the Butter Pecan Cookies edition of Snack capsules by Yardstick Coffee and the Sweet edition of Colonna Bartender series, it highlights the pinnacle of the qualities of speciality coffee from small Brazilian producers.