Organic Light Roast by Cru Kafe
Organic Light Roast by Cru Kafe makes for a subtle espresso which is mildly sweet on the nose and combines apple acidity, grapefruit and cocoa bitterness and creamy sweetness in its taste.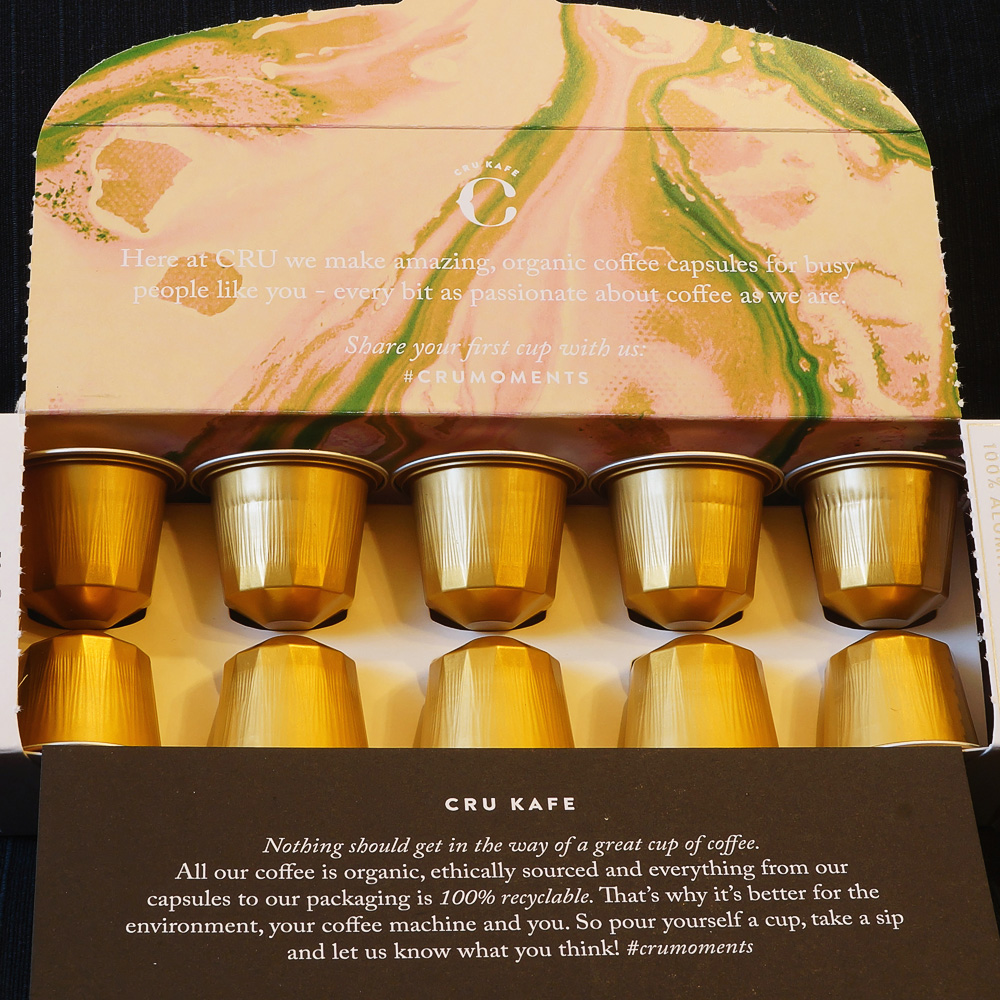 Aroma
The very mild aroma of Organic Light Roast brings the sweetness of cereals and milk chocolate together with hints of nuts, dried apricots and malted barley.
Taste
Organic Light Roast is subtle also on the palate. Its mild apple acidity is followed by not-too-pronounced bitterness of grapefruit peel and cocoa. The aftertaste brings creamy sweetness.
Extraction
The extraction is very slow and sometimes stops to a dripping. Occasionally, we had to stop the extraction process and restart it a few seconds later to obtain the desired amount of coffee. These problems are surprising since Organic Light Roast comes in the same aluminium-only capsules as its sister edition Organic Colombian. Perhaps the difference in the extraction process is caused by the seemingly different grind – Light Roast appears to be more finely ground than Colombian. This situation is similar to that of La Independencia and Gakenke capsules by Colonna. In fact, Colonna uses the same capsule technology as Cru Kafe.
Packaging
As its sister edition Organic Colombian, Organic Light Roast capsules also come in a beautifully presented box with a bright and elegant exterior and a colourful interior. The capsules are made entirely of aluminium and are fully recyclable. You can collect them emptied with other aluminium trash or use recycling schemes such as that of Nespresso. The design and the colour of the Organic Light Roast capsules makes them a nice addition to your decorative holder. Cru Kafe presents Organic Light Roast as an espresso with notes of blood orange, black tea and caramel.
Notes
Organic Light Roast by Cru Kafe contains a blend of organically grown Arabica coffee beans from Peru and Ethiopia. This coffee produces truly light espresso that will appeal especially to those who prefer their coffee subtle and mild.