Espresso Artigiano by 
Dallmayr Capsa
Espresso Artigiano edition of the Dallmayr Capsa makes dark-roasted coffee which is to our palates rather bitter, slightly burnt and somewhat flat. Capsules suffer from unreliability issues.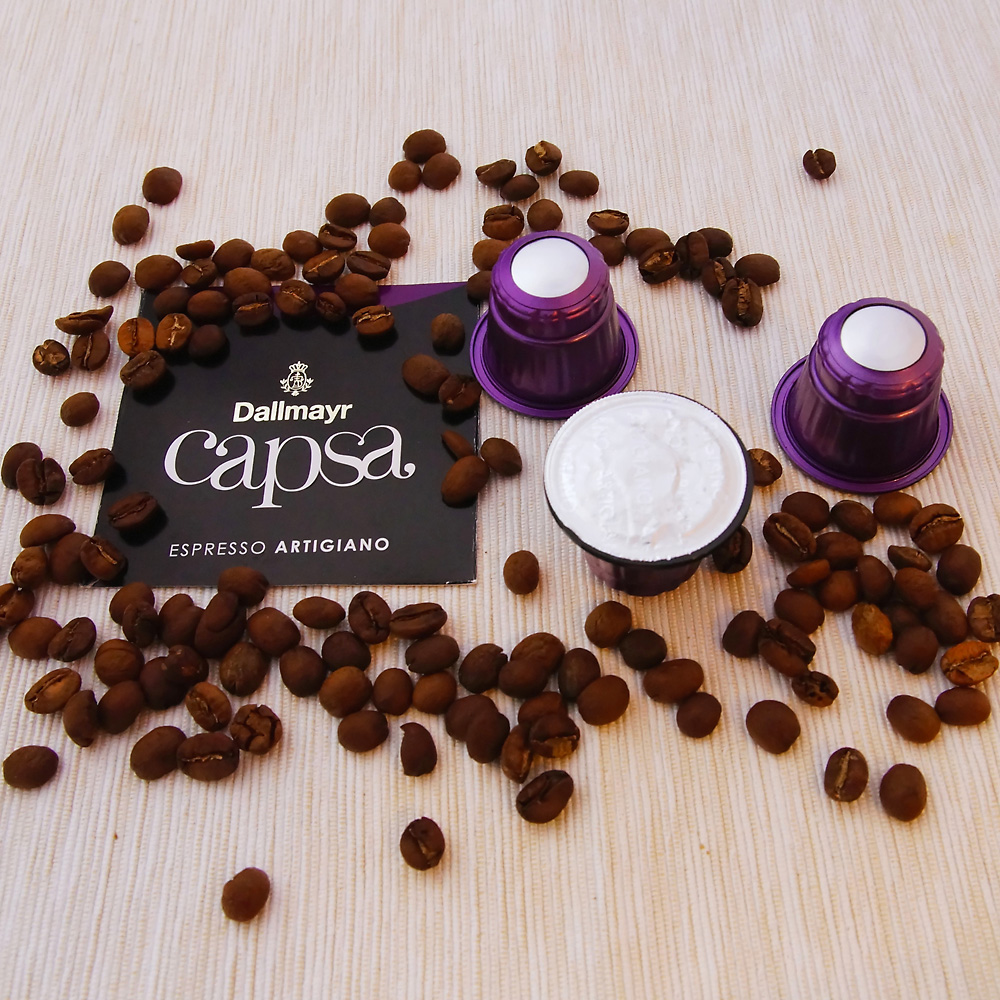 Aroma
On the nose is the bitterness of intensely roasted coffee beans with a hint of cocoa.
Taste
The apparent dark roasting brings sharp bitterness and burnt toffee notes.
Extraction
These capsules (at least the box we've tried) did not perform very reliably on our machine. We had issues with uneven extraction time, dropping pressure and varying flow rates. One capsule failed altogether.
Packaging
The box has a nice design and pleasantly compact dimensions. Capsules are plastic with aluminium foil lids at the top and bottom. The plastic part has a bright colour, but its not-too-smooth outlines and the aluminium foil top result in a somewhat industrial appearance. Capsules are not biodegradable and difficult to recycle. The box description promises a complex intensive espresso with fruity and nutty accents made of pure Arabica beans from Colombia, Kenya and Brazil. Dallmayr rates its intensity as 7 out of 12.
Notes
Our experience with this coffee cannot confirm the box description. For us, the apparently very dark roasting hides all subtle flavours behind the strong coffee bitterness. This is perhaps coffee suitable for drinking with milk.