New edition of Enigma from Jones Brothers
The new edition of Enigma by Jones Brothers combines aromas of candied fruits, plum jam and cocoa. The taste is dominated by rich cocoa accompanied by walnuts and winey acidity.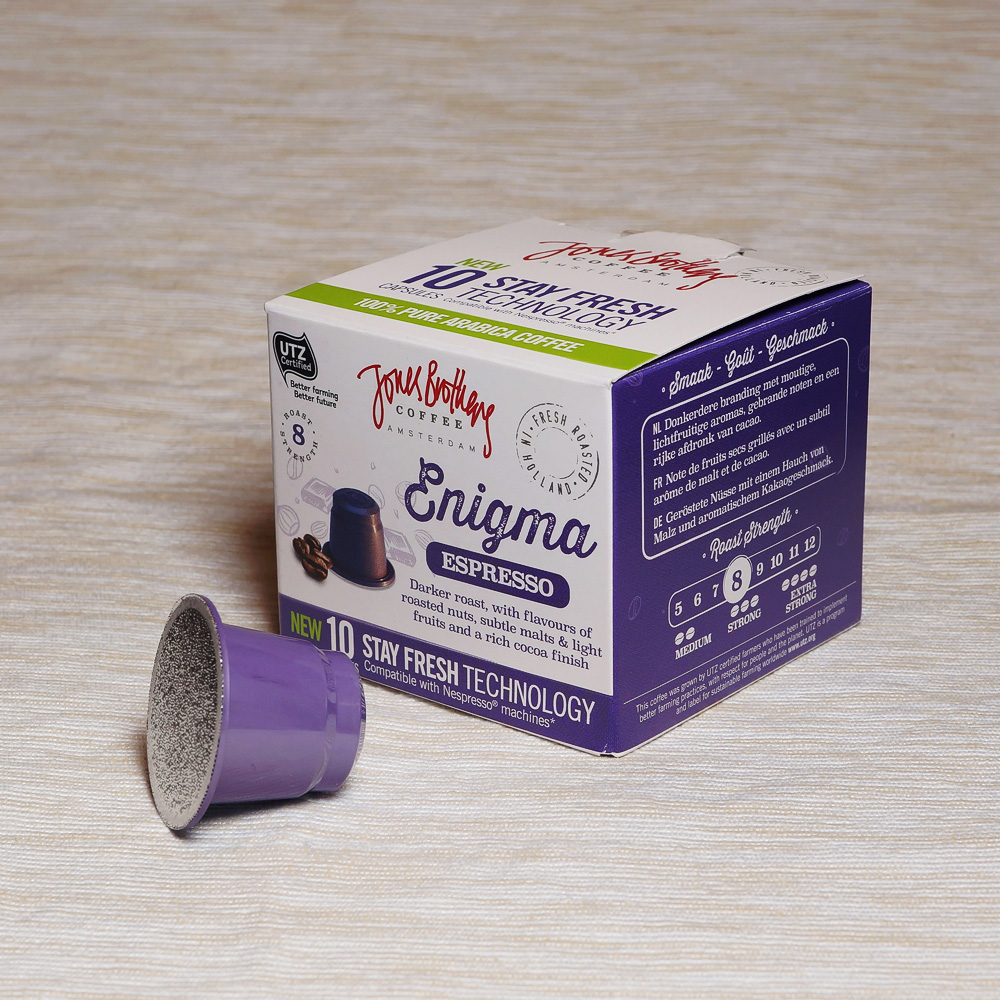 Aroma
The intense and well-balanced aroma of Enigma brings together the robust fruitiness of candied fruits and plum jam, mellow cocoa bitterness and dry, woody notes.
Taste
On the palate, Enigma starts with fresh, winey acidity followed by walnuts and an explosion of rich cocoa. This cocoa explosion brings dry and lightly woody notes of extra dark chocolate that last long after you finish your cup.
Extraction
The extraction is slow, steady and endows your coffee with a rich crema.
Packaging
The new edition of Enigma comes in plastic-and-aluminium capsules snugly packed in a compact box. The capsules are not biodegradable and rather laborious to recycle. Jones Brothers describe Enigma as a dark-roast espresso with roasted nuts, light fruits and rich cocoa notes. The roast strength is 8 out of 12.
Notes
Enigma by Jones Brothers contains single-origin Arabica from Brasil. This espresso showcases the best qualities of Brazilian coffee – its rich chocolate and nutty flavours – and successfully ads a touch of balancing acidity. This new edition is an excellent successor to the previous Enigma capsules from Jones Brothers.