New edition of Gigolo from Jones Brothers
The new edition of Gigolo by Jones Brothers brings aromas of creamy milk chocolate, apricots, vanilla and nuts. Its well-balanced taste offers raw cocoa beans, hazelnuts and fine dark chocolate.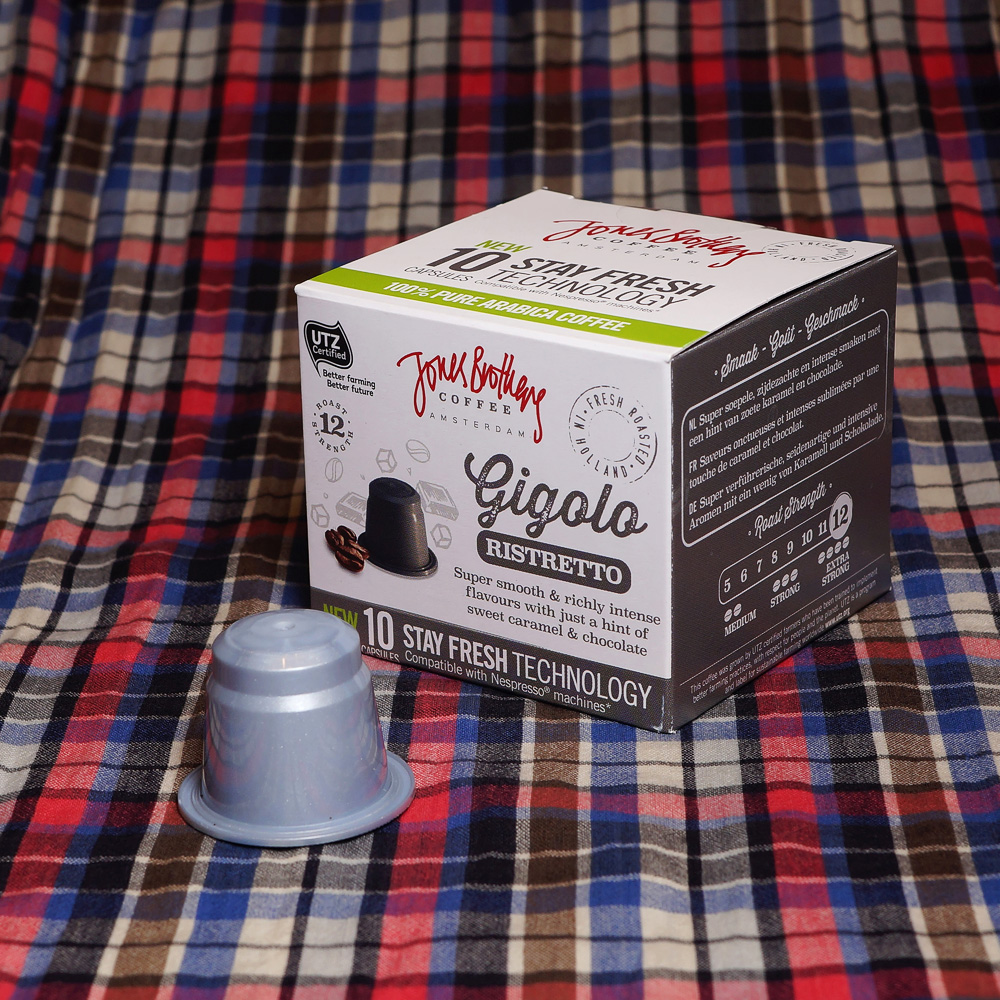 Aroma
As an espresso (40 ml), Gigolo is creamy and sweet, just like a hot milk chocolate. Its sweetness is further accented by notes of apricots. On top of that, pleasant bourbon vanilla spiciness and light, nutty notes also come through. When you prepare Gigolo as a ristretto (25 ml), you will be rewarded by a more intense aroma with more spices and rich gianduja nougat.
Taste
Whichever way you prepare it, Gigolo is always rich, well-balanced, full-bodied and creamy. Its initial sweetness is followed by notes of raw cocoa beans, hazelnuts and extra fine dark chocolate. The mild bitterness of the dark chocolate lasts long into the aftertaste.
Extraction
The extraction, which starts with a few millilitres of bypass water, is slow and steady. The resulting crema is rich and tall.
Packaging
The renewed Gigolo capsules from Jones Brothers are neatly packed in a compact paper box. Capsules are made of plastic and aluminium – a combination that makes them difficult to recycle. From Gigolo we should expect a smooth and intense espresso with notes of chocolate and caramel. The roast strength is at the maximum of the twelve-degree scale.
Notes
The new edition of Gigolo from Jones Brothers is designed as a ristretto (25 ml) but works equally well as an espresso (40 ml). Although this blend of Brazil, Peru and Mexico Arabicas is notionally very darkly roasted, it does not show any signs of overroasting. As such, Gigolo is an excellent example of dark-roast, Italian style coffee made right. Its qualities are on a par with the previous edition of Gigolo, or with Supremo and Magnifico capsules from Pellini Espresso.