Gigolo by Jones Brothers
Gigolo by Jones Brothers is a bold and pleasantly complex espresso. It has a rich, sweet aroma of dark sugar and caramel complemented by notes of cocoa, cinnamon, nuts and wood. The taste is rich in cocoa, which is balanced by the sweet, fruity acidity of red apples.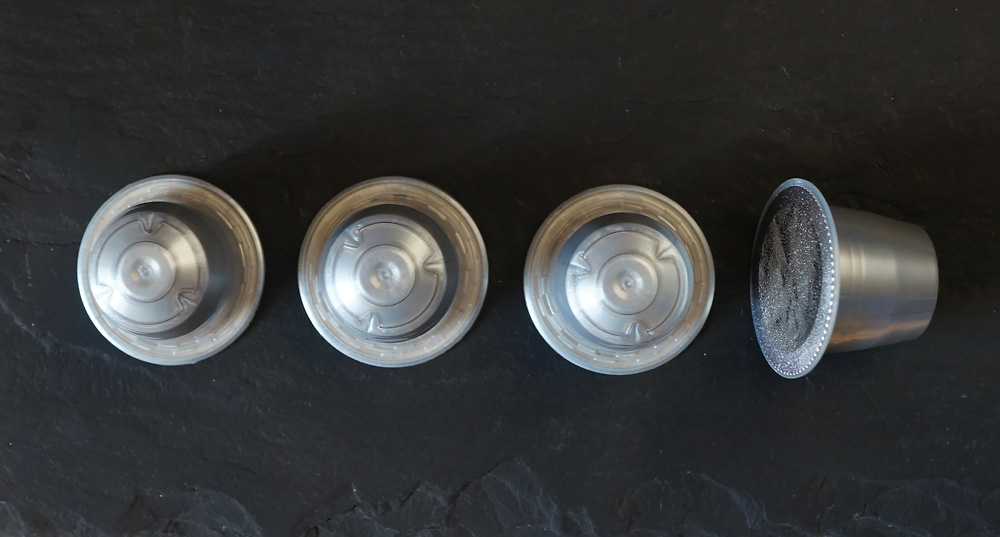 Aroma
On the nose, Gigolo is intense and bold, immediately revealing its dark roasting. The rich sweetness of demerara sugar, caramel and malted barley is balanced with the bitterness of cocoa and mild, fruity freshness. Notes of cinnamon, almonds and oak add the finishing touches to the pleasant complexity of this espresso.
Taste
The taste of Gigolo opens up with a rich flavour of roasted cocoa nibs and the dry bitterness of cocoa powder. Dark chocolate and sweet, fruity acidity of red apples follow and balance the opening cocoa salvo. The aftertaste is long, pleasant and gently bitter.
Extraction
The extraction takes longer than usual and produces plentiful crema.
Packaging
Gigolo is another edition of capsules from Jones Brothers that comes in their Variety pack. Gigolo capsules are packaged in a simple plastic bag, as are Revive and Elevate. Capsules, which are made of plastic and covered with aluminium foil, are non-biodegradable and difficult to recycle. In Gigolo, Jones Brothers bring extra strong espresso with notes of caramel and chocolate. The intensity rating (roast strength) is 12 out of 12.
Notes
Gigolo by Jones Brothers is an excellent example of intense, darkly roasted espresso that is not dominated by bitterness. Its sensory profile is pleasantly complex and very well balanced. Simply, another great coffee from Jones Brothers, just like Enigma.