Noir by Jones Brothers
Noir by Jones Brothers is a darkly roasted espresso with an aroma of roasted barley, burnt toffee, cocoa and wood. Its taste combines fruity acidity with bold cocoa bitterness.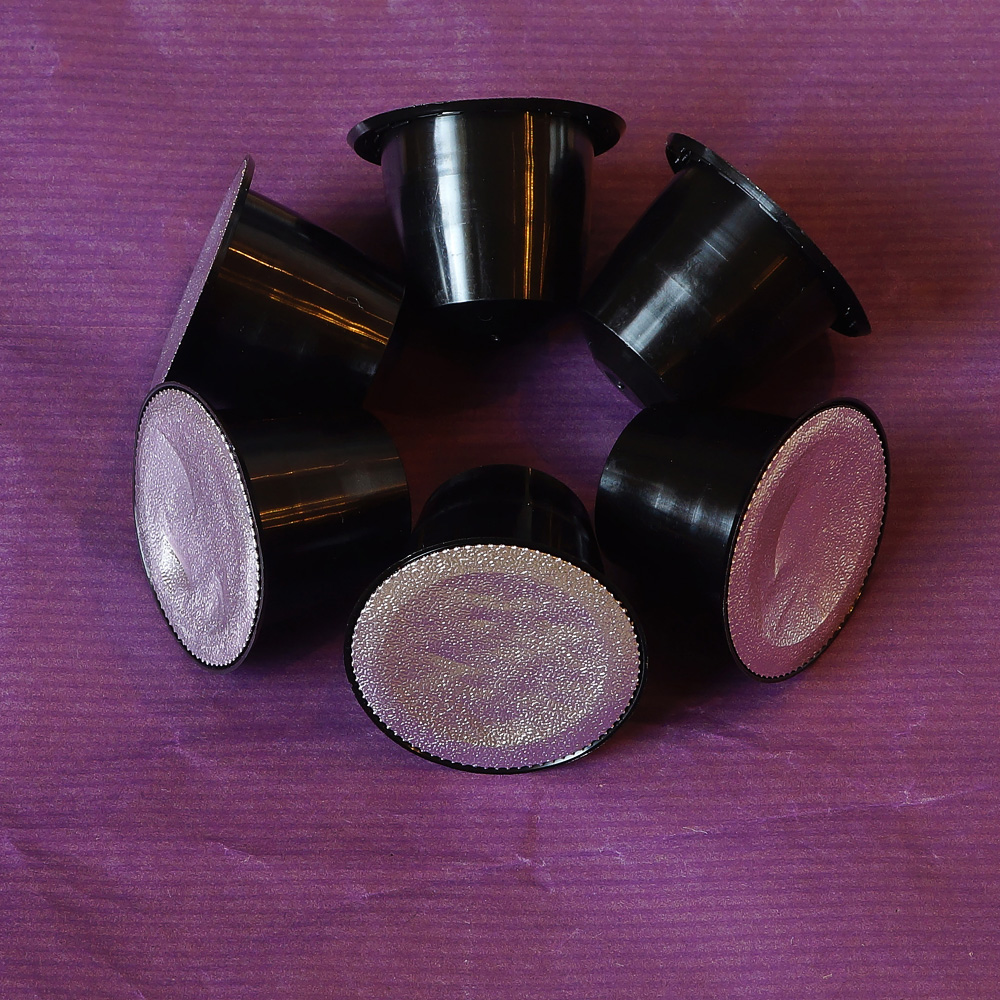 Aroma
The Noir edition by Jones Brothers is truly noir. Its aroma of roasted barley and the burnt toffee sweetness conjures in our minds an image of a fine stout. That is complemented by sweet spices, almonds, cocoa and heavier, woody tones.
Taste
Noir is a full-bodied espresso with a taste that combines fruity acidity of red berries and pleasantly bold cocoa bitterness. The aftertaste has that distinct sing of the dark roasting, the whiff of smoke.
Extraction
The extraction process is flawless, producing nice and tall crema.
Packaging
After Elevate, Revive and Gigolo, Noir is another edition of Jones Brothers capsules from their Variety Pack. Capsules are made of black plastic covered with aluminium foil. This combination of materials makes them non-biodegradable and difficult to recycle. Jones Brothers describe Noir as a strong espresso with notes of chocolate and hazelnuts. The roast strength (intensity rating) is 10 out of 12.
Notes
Noir by Jones Brothers offers a very good, darkly roasted espresso without any signs of over-roasting. However, its complexity and balance fall slightly behind its dark-roast sibling Gigolo or the Supremo by L'Or Espresso.