Revive by Jones Brothers
Revive by Jones Brothers makes pleasantly complex coffee with malty sweetness and cherry acidity on the nose and light, juicy fruitiness and the cocoa bitterness on the palate.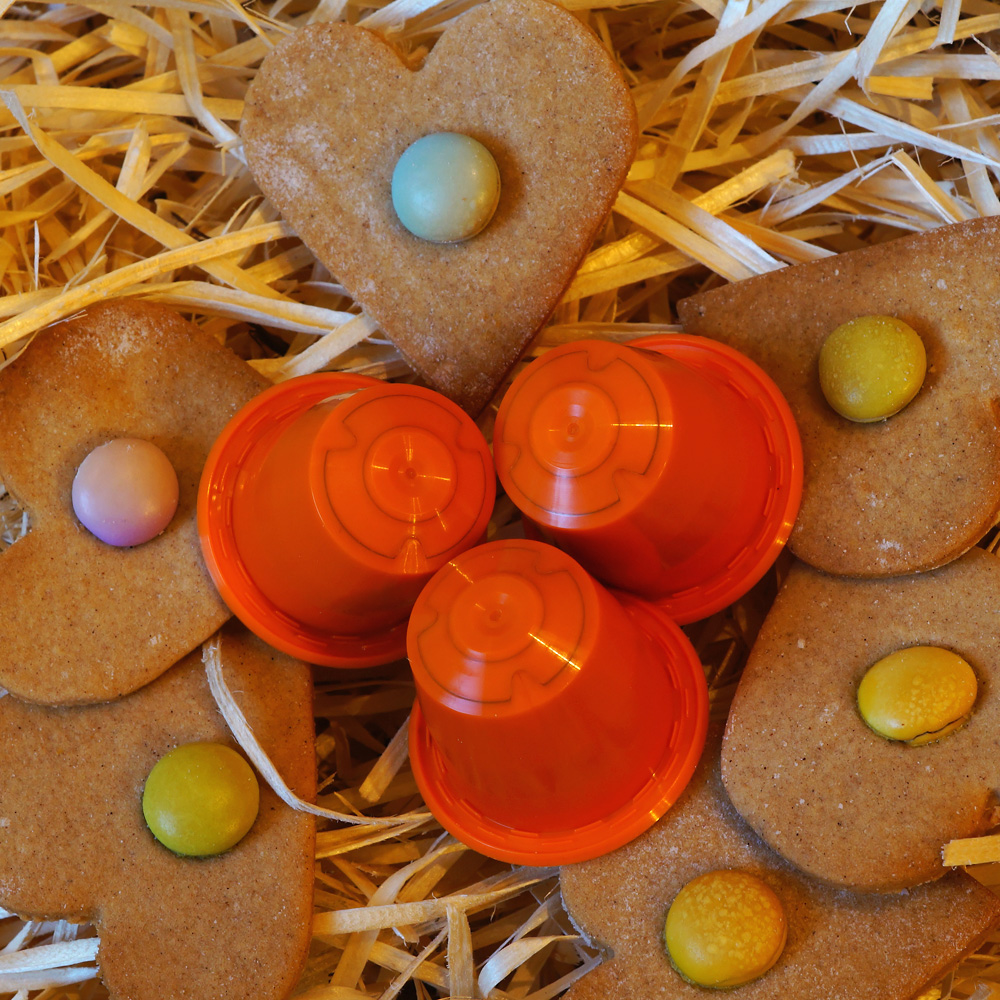 Aroma
The pleasant aroma of this espresso combines heavier, malty sweetness with light, cherry acidity. All of this is accompanied by notes of chocolate, vanilla and cinnamon.
Taste
The taste is light and rounded. Juicy, fruity acidity of ripe sour cherries nicely pairs with the mild cocoa bitterness. The aftertaste is velvety and short. The mouthfeel of this espresso reminds us of filter (drip) coffee.
Extraction
The extraction is steady and consistent, delivering a good amount of crema.
Packaging
This edition of Jones Brothers is a part of the Variety Pack. It is thus packaged in a simple, plastic bag. Capsules are made of plastic and are capped with aluminium foil. This makes them non-biodegradable and difficult to recycle. Jones Brothers promise a darker roast with the light, citrus sweetness. The intensity rating (roast strength) is 8 out of 12.
Notes
Revive is another edition of capsules from the artisan roasters Jones Brothers that we reviewed. We are again very pleased with their modern, speciality coffee style. This style worked very well also in their Sumatra and Enigma capsules.
The Revive edition from Jones Brothers is nominally a lungo. However, we find it even more satisfying as an espresso, where it has the feeling of high-quality filter (drip) coffee. This character of Revive capsules is, in fact, similar to that of the Costa Rica capsules by Eterna.