Zen by Jones Brothers
Zen by Jones Brothers is an excellent example of decaffeinated coffee. Its sweet aroma shows notes of velvety chocolate, honey, creamy caramel, nutmeg and sweet cherries. The taste is balanced and full-bodied, with the sweet acidity of red berries combining with the mild bitterness of dark chocolate.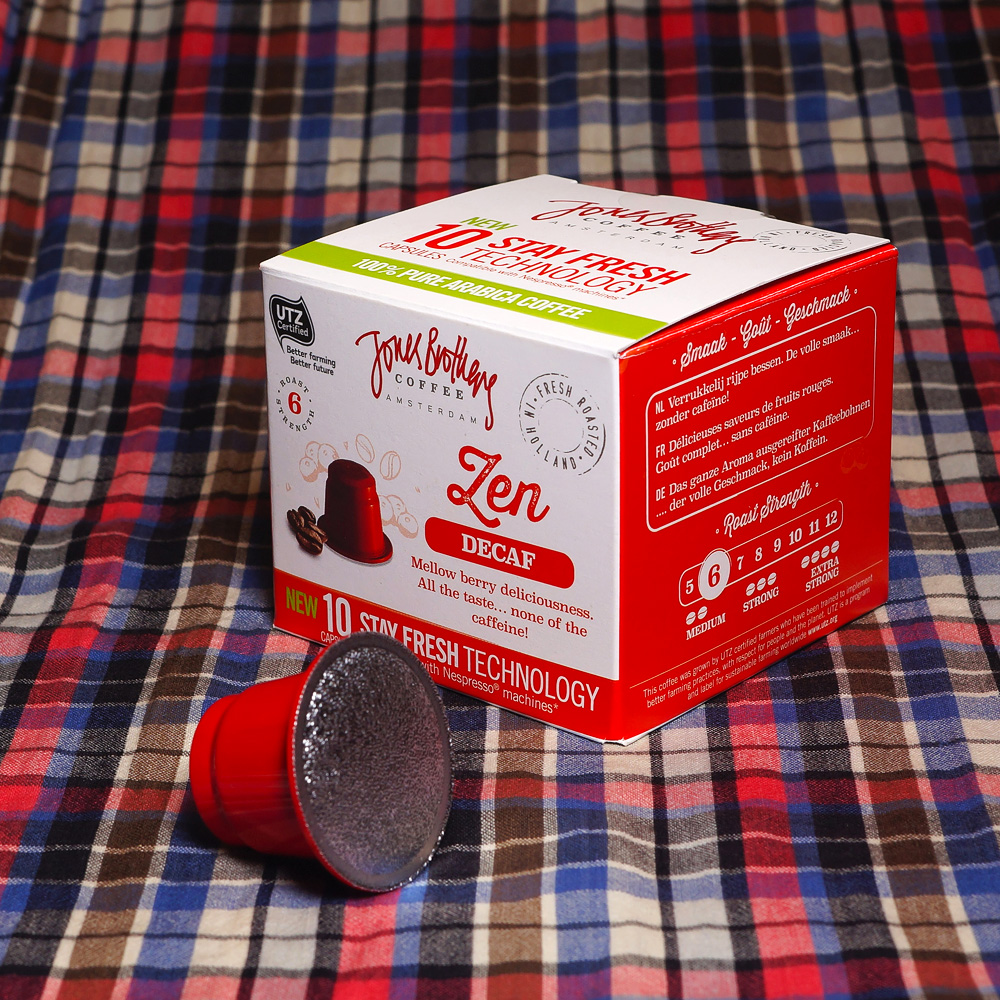 Aroma
Zen has a very pleasant, sweet aroma of silky milk chocolate, honey and crème caramel. The aroma is further spiced up by fragrant nutmeg and a hint of sweet cherries.
Taste
This full-bodied espresso is well-balanced and pleasingly intense. Its sweet acidity of ripe red berries is accompanied by mild bitterness of dark chocolate and a touch of wood.
Extraction
The slow and steady extraction produces dense and tall crema.
Zen capsules make excellent coffee, easily comparable with the best fully-caffeinated espressos.
Packaging
The bright-red capsules of Zen are tightly packed in a compact box. The plastic-and-aluminium capsules are not biodegradable, and an effort is needed to recycle them. Jones Brothers describe Zen as a delicious coffee with mellow berry notes. The roast strength is 6 out of 12.
Notes
Zen by Jones Brothers is decaffeinated coffee at its best – delicious, well-balanced and interestingly complex. These capsules contain a blend of Arabica beans from Brazil and Colombia. The beans were decaffeinated using the natural "Swiss Water Process".