Espresso Selezione by Julius Meinl
Espresso Selezione by Julius Meinl brings Italian-style coffee with aroma combining the sweetness of ripe fruits and malt with the bitterness of dark chocolate. The taste balances creamy sweetness with light fruity acidity and mild bitterness.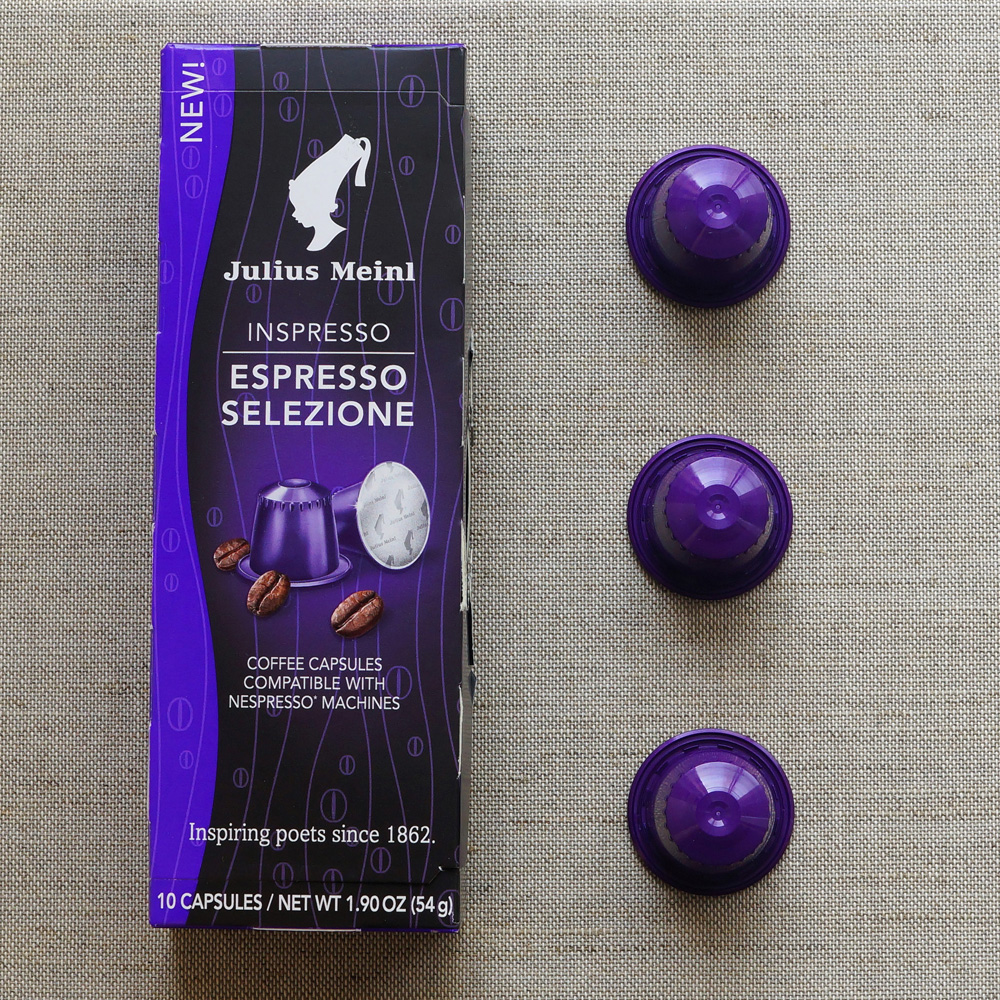 Aroma
Espresso Selezione has a sweet, heavier aroma combining the ripe garden fruits and blood orange with malt sweetness and dark chocolate bitterness. Its spicy notes and a hint of smoke at the end reveal a darker roasting.
Taste
The rather intense taste also shows the dark roasting, but without any burnt tones. This coffee offers a respectable balance between creamy sweetness, light fruity acidity and mild herbal bitterness.
Extraction
The extraction is steady and produces rich crema.
Packaging
The plastic and aluminium capsules of Julius Meinl are packaged in a somewhat busy-looking box. Due to the used combination of materials capsules are not biodegradable and more difficult to recycle. From Espresso Selezione, we should expect a sweet and chocolaty coffee. The intensity rating is 6 out of 10.
Notes
In Espresso Selezione, Julius Meinl offers us an Italian-style roasting and a blend of Arabica beans from South America and Ethiopia. This coffee has similar qualities as Forza by L'Or or Armonioso by Pellini Espresso.