Costa Rica by Jumbo
Costa Rica by Jumbo produces a mild espresso with an aroma of sweet cherries, cereals and wood. The taste is subtle and offers fruity acidity and mild bitterness.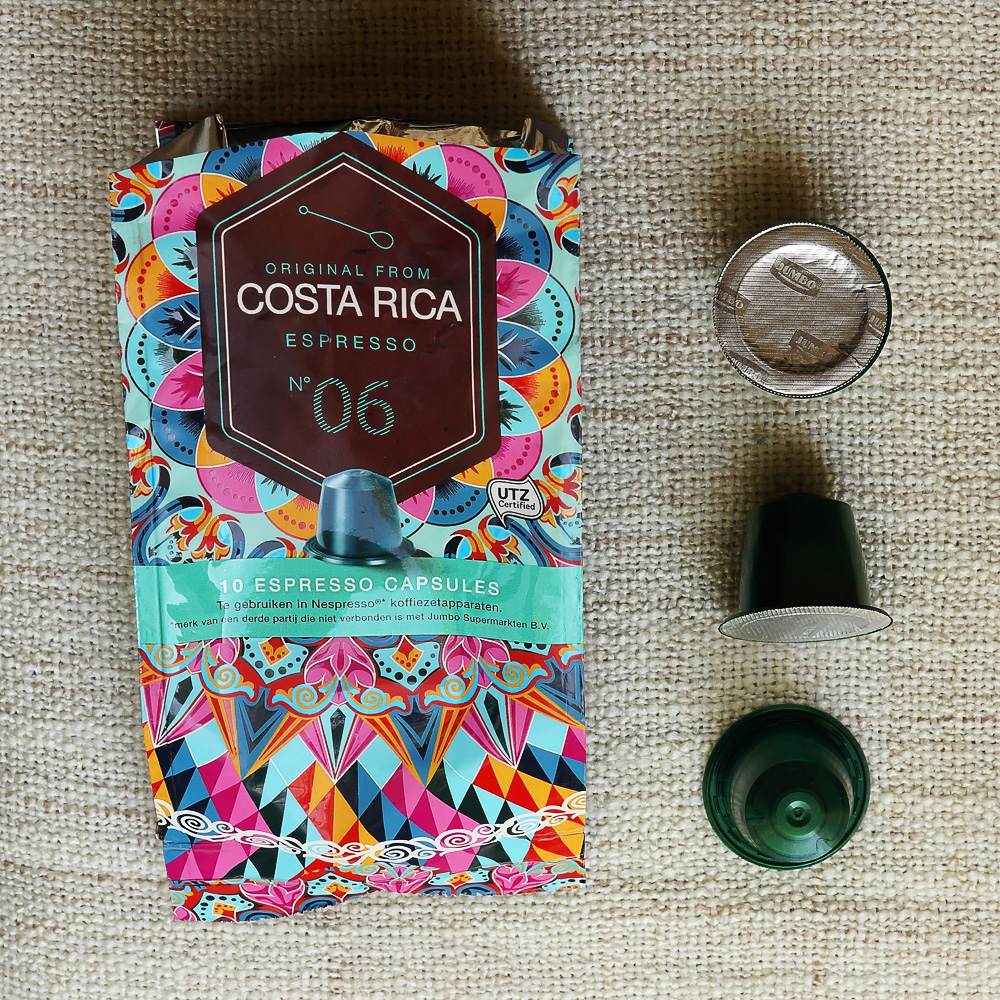 Aroma
The mildly intense aroma of this Costa Rica by Jumbo opens up with heavier notes of malt and wood, together with the light acidity of sweet cherries. These are accompanied by subtle cereal sweetness.
Taste
The light body of this espresso offers mild, fruity acidity and subtle bitterness. Notes of cocoa and woody dryness also come through.
Extraction
The standard extraction process produces a good amount of crema.
Packaging
Costa Rica capsules by Jumbo come in vividly coloured plastic bags decorated with nice, modern graphic pattern. The streamlined and nicely coloured plastic capsules are capped with aluminium foil. This combination of materials makes them non-biodegradable and difficult to recycle. The description on the packaging promises intense coffee with pleasant acidity. The intensity rating is 6 out of 12.
Notes
These single-origin Costa Rica capsules are an own-brand of Jumbo supermarkets. They produce a reasonable-quality espresso with a light body and subtle sweetness, which are in line with the typical taste profile of Costa Rican coffee.