Indonesia by Jumbo
Indonesia by Jumbo has a low-intensity aroma combining dark roast bitterness with light sweetness. The taste is starkly acidic and intensely bitter.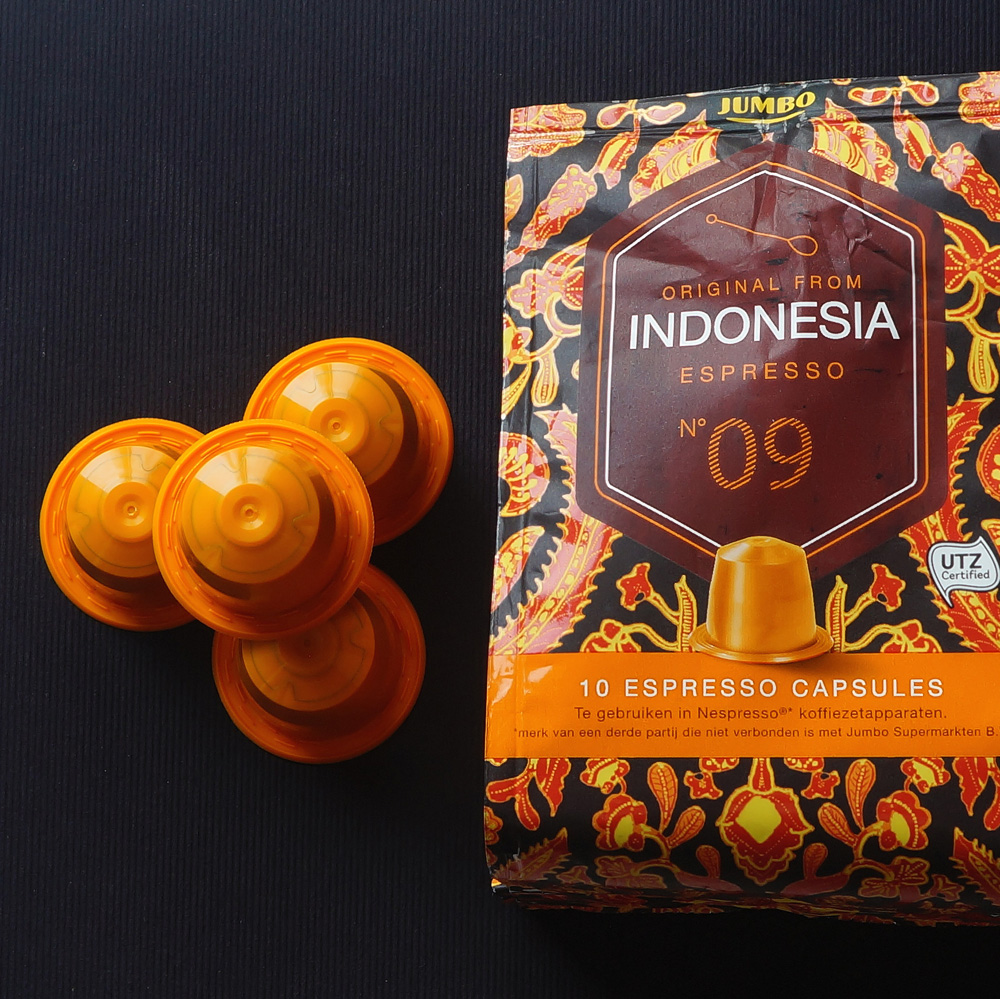 Aroma
The aroma of this Indonesia is rather heavy but otherwise not very intense. In it, dark roast bitterness combines with the low-key sweetness of malt and toffee. Notes of wood and a prickly touch of green bell pepper also come through.
Taste
The taste is rough and unbalanced, with stark acidity followed by intense bitterness and peppery notes. The medicinal bitterness lingers into the long aftertaste.
Extraction
The extraction process is without problems and delivers good crema.
Packaging
Indonesia espresso N°09 is packaged in a colourful plastic bag with pleasing floral graphics. Aluminium foil seals the coffee in the plastic capsules, making them non-biodegradable and difficult to recycle. Jumbo describes this Indonesia Espresso as full-taste and low acidity coffee. Intensity rating is 9 out of 12.
Notes
Indonesia is, after Ethiopia, another single-origin coffee from Jumbo supermarket that does not achieve its promised qualities.