Espresso by 
La Mocca Caffé
La Mocca Caffé Espresso delivers a decent cup of well-balanced coffee with light fruity acidity and notes of vanilla and apple pie.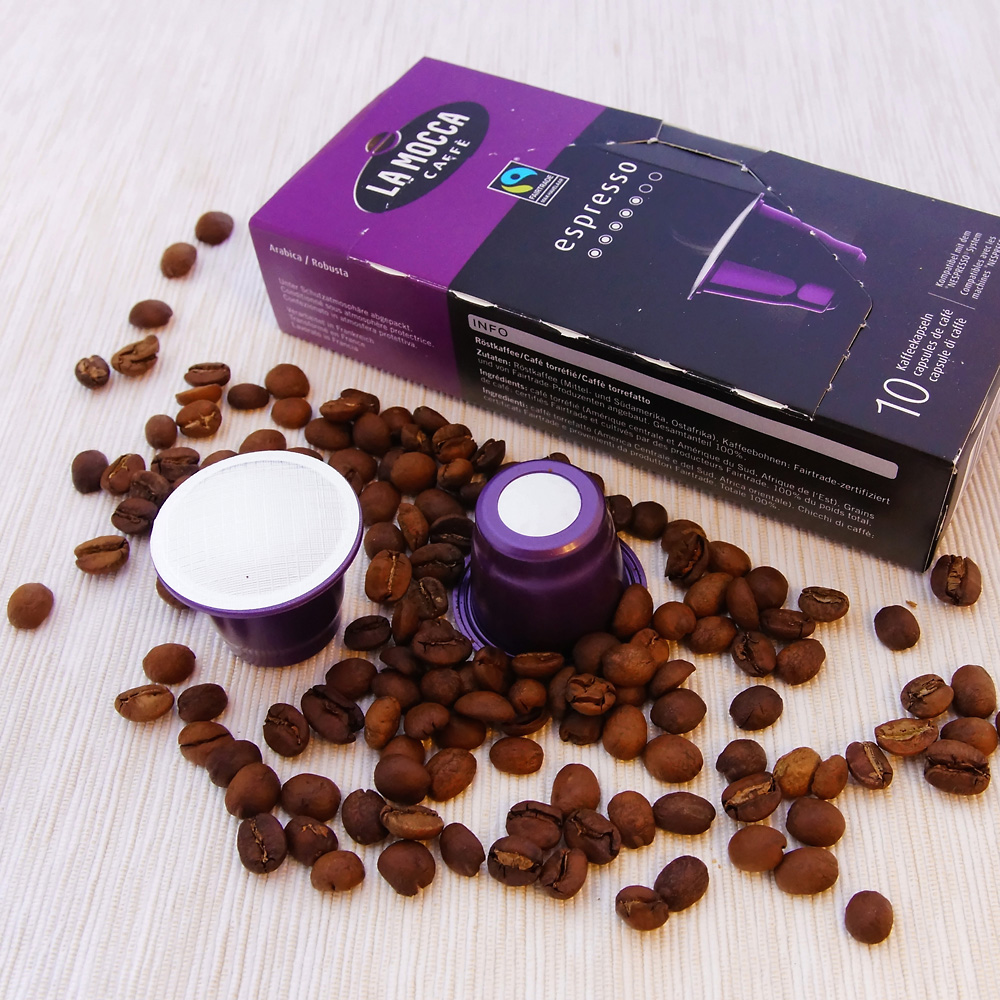 Aroma
Pleasant fruity notes with hints of apple pie and vanilla.
Taste
Well-balanced bitterness and low-key acidity with darker roasted coffee notes.
Extraction
Some variability in the pressure and flow rate but mostly a proper extraction with decent crema.
Packaging
Unimpressive box hides plastic capsules with a clean design and aluminium foil lids at the top and bottom. The aluminium top undermines the aesthetic value of these otherwise vividly coloured capsules. Combination of the used materials makes these capsules non-biodegradable and difficult to recycle. The box description specifies a blend of Arabica and Robusta Fairtrade beans from Central and South America and East Africa. This blend should produce light acidity coffee with citrus and floral notes. La Mocca intensity rating gives 5 out of 7.
Notes
This well-balanced blend delivers a decent cup of espresso with only limited extraction issues. Interestingly, this is in contract with its sister line of La Mocca Caffé capsules – Ethiopia.