Ethiopia by La Mocca Caffé
This single origin Ethiopia coffee by La Mocca Caffé delivers a rather underwhelming experience with intense acidity and a lack of depth and aromas. Capsules suffer from reliability issues.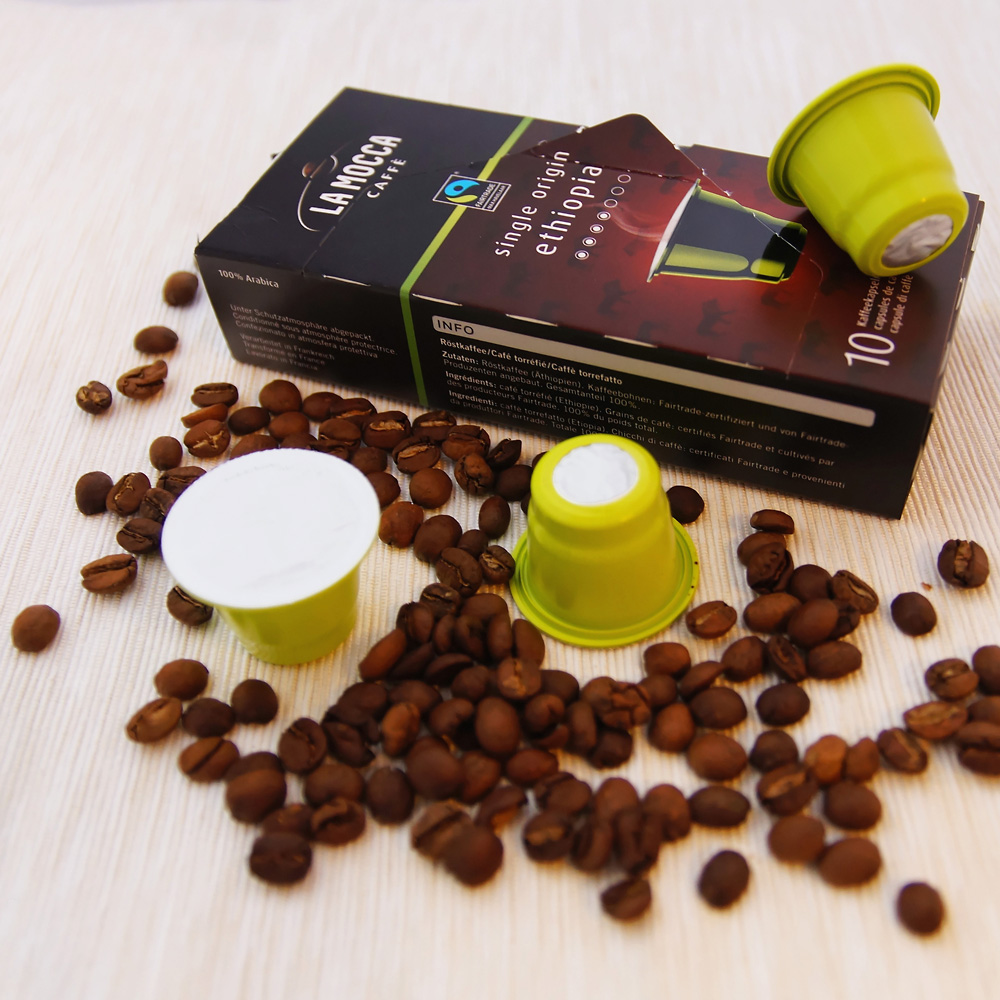 Aroma
Aroma is not very intense, with the subtle sweetness of chocolate mousse and hints of fruity acidity.
Taste
On the palate, we get unbalanced acidity and bitterness with a flat flavour profile.
Extraction
Extraction is unreliable with uneven extraction time and volumes of brewed coffee. Pressure and flow rate vary producing thin crema.
Packaging
Unimpressive box hides plastic capsules with a clean design and aluminium foil lids at the top and bottom. The aluminium top undermines the aesthetic value of these otherwise vividly coloured capsules. Combination of the used materials makes these capsules non-biodegradable and difficult to recycle. The box description provides information about the single origin Fairtrade Ethiopia Sidamo Arabica beans that produce flowery bouquet, subtle body and velvety finish. La Mocca intensity rating gives 4 out of 7.
Notes
The statement of the origin of the coffee beans (Ethiopia) and even the growing region (Sidamo) promises an interesting cup of coffee with floral and fruity complexity. Unfortunately, our experience with these capsules was rather underwhelming. This might be influenced by the extracting issues, perhaps due to the capsule design with two aluminium foil lids.