Delizioso by L'Or Espresso
Delizioso by L'Or Espresso has an aroma that combines woody sweetness with notes of cocoa and amaretto and the bitterness of darkly roasted coffee. The taste balances sweet, fruity acidity with the mild cocoa bitterness.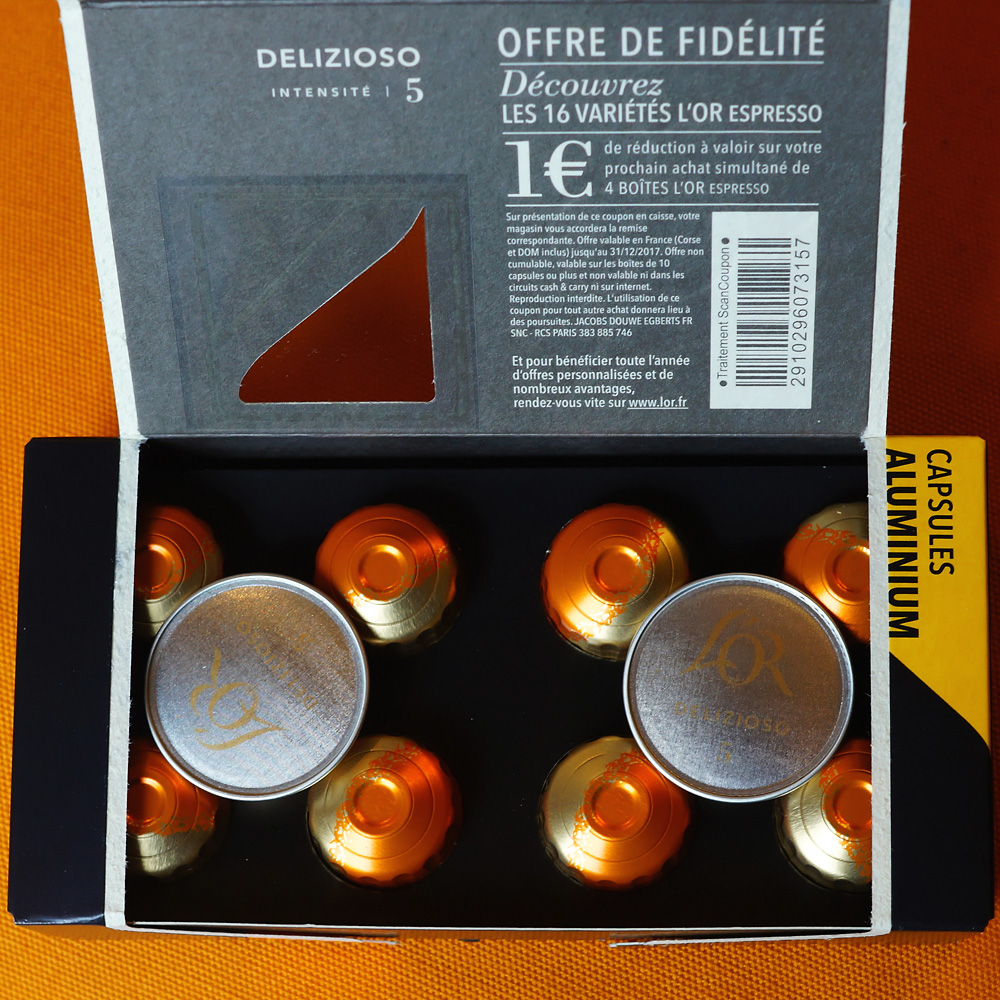 Aroma
The aroma of Delizioso is mild, well-balanced and a bit heavier. Woody sweetness combines with the dark-roast bitterness enriched with notes of cocoa, amaretto and marzipan.
Taste
Delizioso by L'Or Espresso has a smooth, creamy body and a mild, balanced taste. At the start is the sweet, fruity acidity of cherries and apricots. The acidity is followed by mild bitterness with notes of cocoa. Finish is sweet and creamy and ends with a hint of smokiness that reveals the darker roasting.
Extraction
The extraction is standard and produces nice and tall crema.
Packaging
Delizioso comes in another example of the elegant L'Or Espresso packaging. Capsules are made entirely of aluminium and are vibrantly coloured. This design makes the Delizioso capsules suitable as an addition to any decorative holder. Aluminium capsules are not biodegradable. However, if emptied they can be collected with metal trash and recycled. In Delizioso, L'Or promises a smooth, sweet and subtle espresso. Intensity rating is 5.
Notes
Another edition of capsules from L'Or Espresso, another well-made espresso. As in the case of Papua New Guinea and Supremo capsules, Delizioso has a well-balanced and complex sensory profile.
The wholly-aluminium capsule technology of L'Or offers full compatibility with the Nespresso machines. Moreover, it allows L'Or to create the impressive visual design of their capsules.