Satinato by L'Or Espresso
Satinato by L'Or Espresso is pleasantly intense coffee with an aroma successfully balancing the delicate sweetness, apricot acidity, nuts and velvety dark chocolate. The taste opens up with herbal bitterness followed by the acidity of red berries and touch of rich cocoa.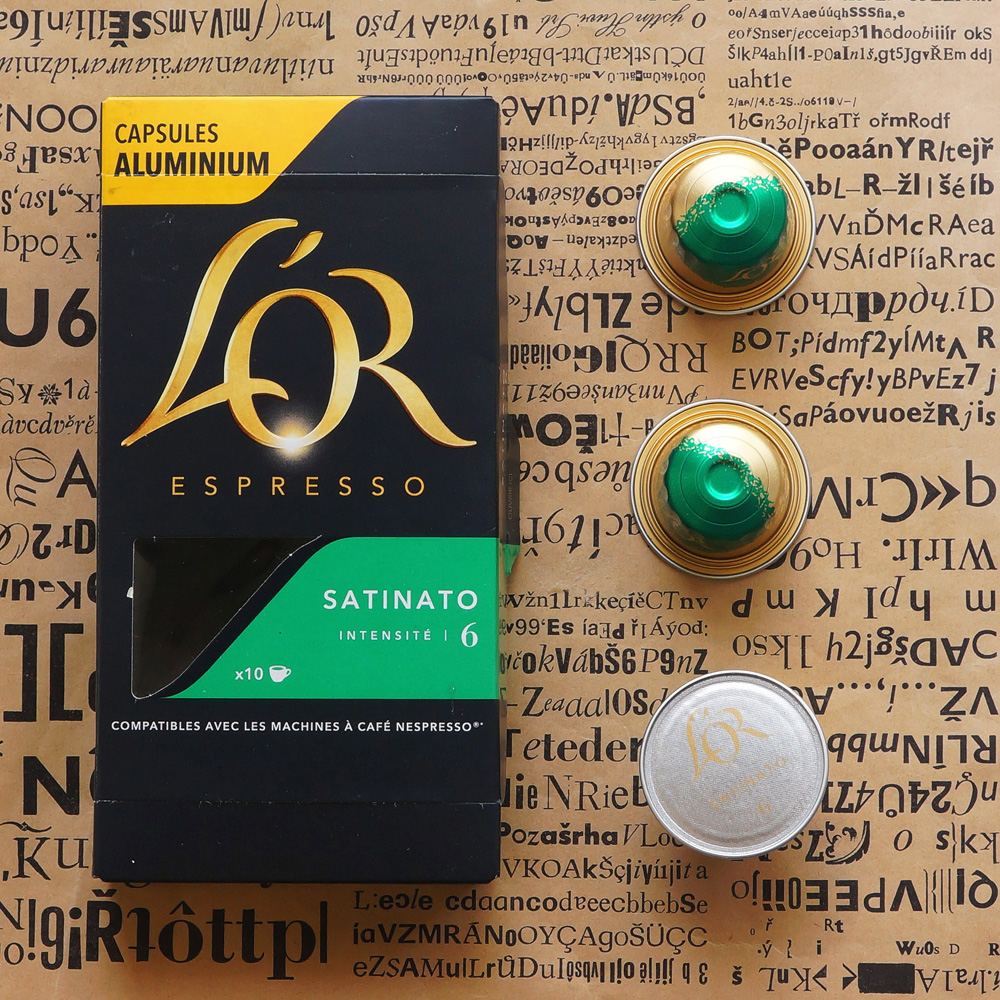 Aroma
The aroma of Satinato is pleasantly intense, with the robust sweetness of caramel, cereals and cinnamon sugar at the forefront. This sweetness is balanced with fruity acidity of apricots and tones of walnuts, almonds and velvety dark chocolate.
Taste
On the palate, Satinato is intense, medium bodied and slightly less smooth than on the nose. At the onset is herbal bitterness followed by a hint of red berry acidity and rich notes of cocoa nibs and dark chocolate. The lasting aftertaste leaves behind mild bitterness.
Extraction
Extraction is flawless and produces tall crema.
Packaging
The standard L'Or Espresso box contains colourful, aluminium capsules which look well in a decorative holder. The emptied capsules can be recycled together with other metal refuse or via recycling schemes such as that of Nespresso. L'Or Espresso describes Satinato as delicate coffee with smooth and rich aroma and uniquely acidic character. The intensity rating is 6.
Notes
Satinato by L'Or Espresso is a well-done example of a darker roast which successfully keeps its complexity and character. This intense yet well-balanced espresso has similar qualities as Brasil by Caffé Corsini or Roma and Arabica Ethiopia Harrar by Nespresso.
The fully-aluminium capsules of L'Or Espresso offer native compatibility with the Nespresso machines and perform flawlessly.