Sontuoso by L'Or Espresso
Sontuoso by L'Or Espresso is intense and well-balanced coffee with a pleasant aroma that combines rich sweetness with mild, fruity acidity. The taste brings intense herbal bitterness, cocoa and touch of sour cherries.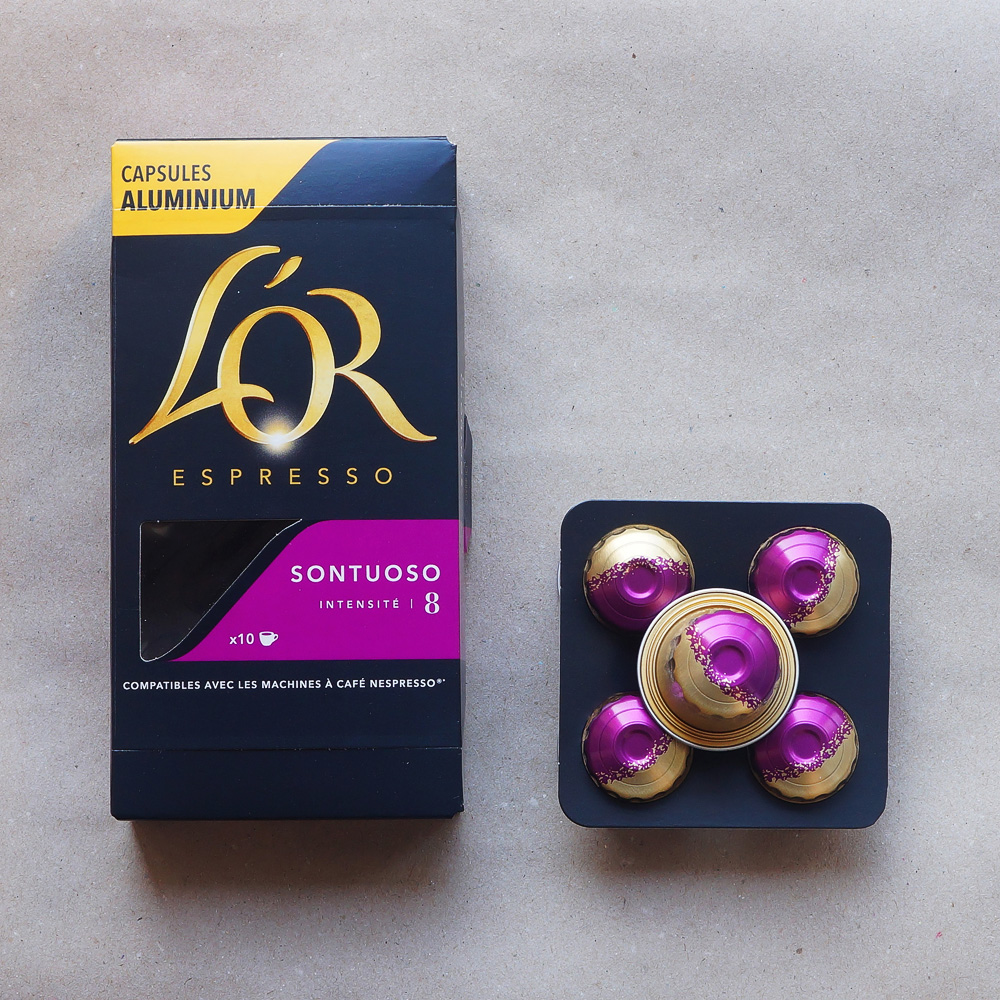 Aroma
The aroma of Sontuoso is pleasantly intense, well-balanced and sweet. This sweetness has many layers from crème caramel through milk chocolate and cereals to the cherry cake. Balancing touch comes from the fruity acidity of sour cherries and cranberries. A hint of amaretto reveals the dark roasting.
Taste
On the palate, Sontuoso opens up with the intense bitterness of herbal liqueur. With another sip, this bitterness mellows into dark-cocoa tones but continues to dominate. A hint of sour-cherry acidity brings some balance, but the taste is not as smooth as the aroma. The aftertaste is long and bitter.
Extraction
The extraction process is flawless, producing tall crema.
Packaging
The colourful, aluminium capsules of Sontuoso come neatly packaged in the typical L'Or Espresso box. These capsules will look well in a decorative holder. They can be recycled when emptied and collected with metal refuse or via recycling schemes such as that of Nespresso. L'Or Espresso describes Sontuoso as coffee with almond and floral notes. The intensity rating is 8.
Notes
Sontuoso by L'Or Espresso is well-done, intense yet balanced, darkly roasted coffee which offers similar characteristics as Arpeggio or Arabica Ethiopia Harrar from Nespresso.