Puro by Mövenpick
Puro by Mövenpick produces a good dark-roast espresso with an aroma of sweet cereals, almonds and hints of bitterness. The taste is intense at first, opening up with a combination of dark-roast bitterness and citrusy acidity. However, it later mellows into creamy sweetness.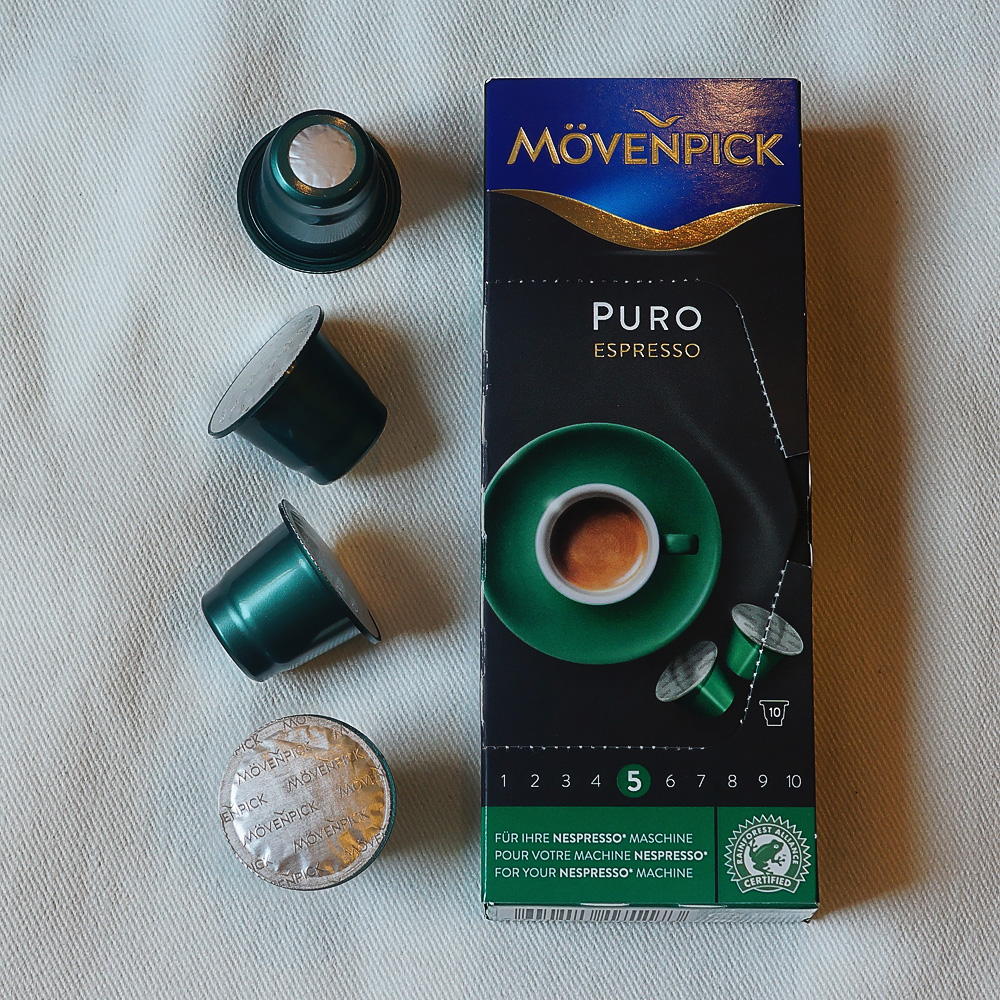 Aroma
The aroma of Puro combines the sweetness of cereals and burnt toffee with spicy almonds and a hint of dark roast bitterness.
Taste
On the palate, the rather intense bitterness of the darkly roasted coffee combines with citrusy acidity. After this sharp opening Puro mellows into creamy sweetness with lightly bitter cocoa notes.
Extraction
The extraction process is steady, delivering a good amount of crema.
Packaging
A dark, nearly elegant packaging contains plastic capsules that are covered by aluminium foil both at the top and at the bottom. Such a combination of materials makes these capsules non-biodegradable and difficult to recycle. In Puro, Mövenpick brings a full-bodied espresso with a fruity aroma and notes of chocolate. The intensity rating is 5 out of 10.
Notes
Puro by Mövenpick contains a blend of Arabica beans from Central and South Americas that offers a good cup of dark-roast espresso.