Cafezinho do Brasil by Nespresso
The limited-edition Cafezinho do Brasil by Nespresso is a darkly-roasted espresso with an aroma that brings intense bitterness, mellow toffee sweetness and distinct roasted notes. The taste is bitter and smokey.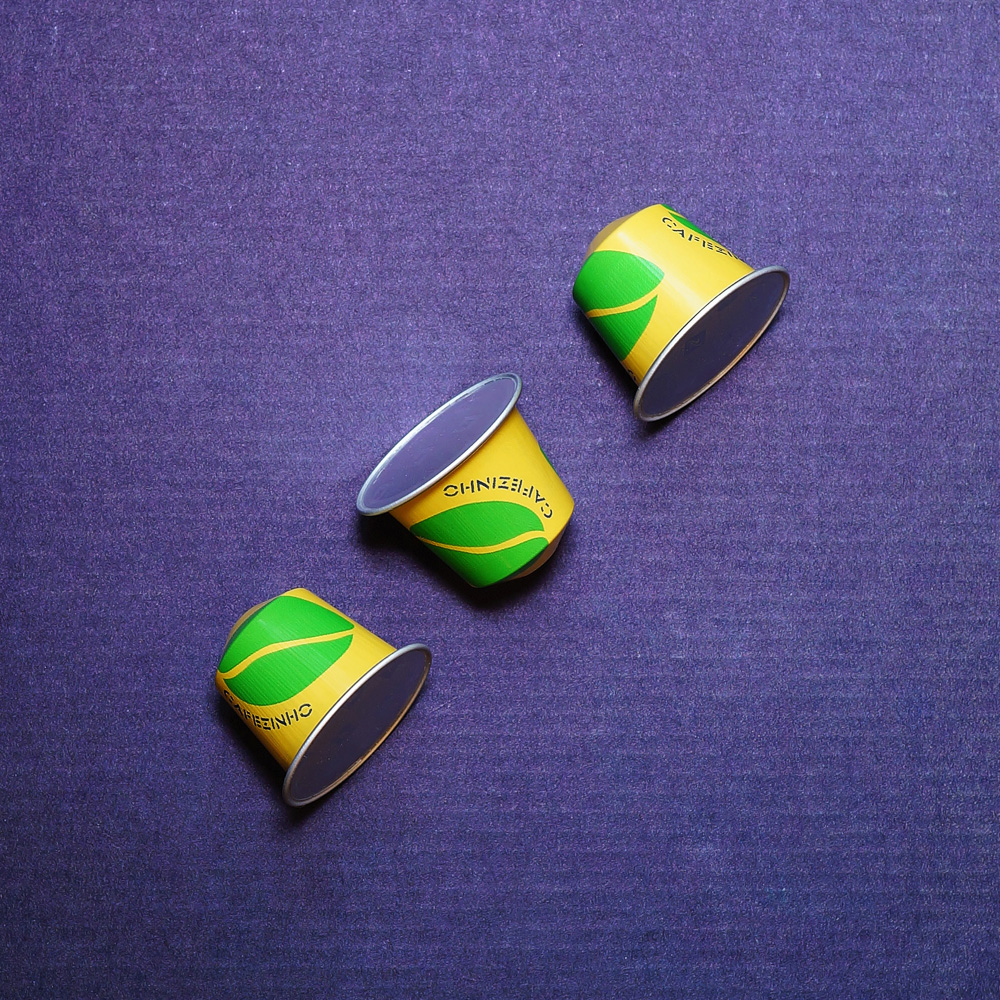 Aroma
The intense aroma of Cafezinho do Brasil is heavy and doesn't conceal the dark roasting that its coffee beans were subjected to. The pleasant toffee sweetness slightly mellows the otherwise dominant coffee bitterness with added smokey notes.
Taste
The taste of this dark-roast espresso is bitter, with a few medicinal notes on the forefront. The aftertaste is smokey, with a touch of burnt rubber notes.
Extraction
Extraction is flawless and the crema is tall and thick.
Packaging
The limited-edition Cafezinho do Brasil comes in brightly coloured aluminium capsules which you can easily recycle via the Nespresso collect-and-recycle scheme. Alternatively, you can place emptied capsules in the metal refuse. Nespresso describes Cafezinho as an intense, velvety espresso with notes of walnuts, sandalwood and herbs. The intensity rating is 9 out of 12.
Notes
Cafezinho do Brasil are single-origin coffee capsules from Nespresso, which came out as a limited edition Grand Cru. This darkly-roasted espresso showcases Brazilian-style coffee with a distinct bitterness and unconcealed roasted notes.
The coffee beans used for Cafezinho do Brasil are 100% Arabica selected from various Brazilian coffee-growing regions.