Dulsão do Brasil by Nespresso
Dulsão do Brasil from the Pure Origin edition of Nespresso capsules makes an espresso with a mild, sweet aroma and a rounded, bitter-and-creamy taste.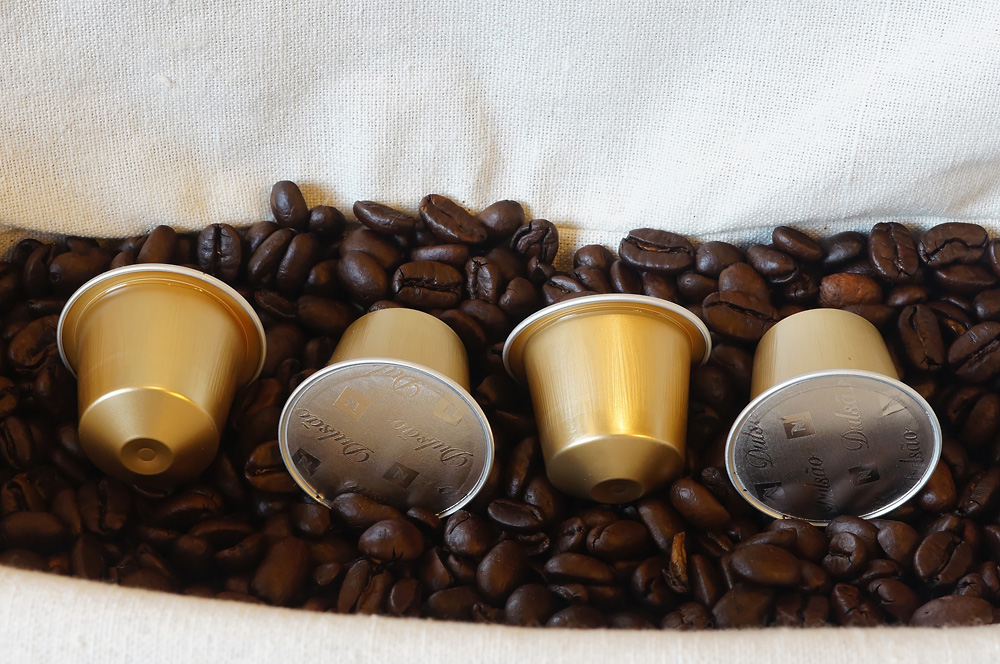 Aroma
The aroma of Dulsão do Brasil is mild and pleasant. The sweet start full of cereals and malted barley is followed by light, darker-roast bitterness. Heavier, woody notes and hints of spices are present throughout.
Taste
On the palate, Dulsão do Brasil is mild and rounded but has a somewhat flat, watery mouthfeel. The taste opens up with the distinct herbal bitterness followed by creamy sweetness and low-key fruity acidity. The aftertaste is short, creamy and bitter.
Extraction
The flawless extraction process produces nice and tall crema.
Packaging
The Nespresso packaging and capsules do not need any introduction. The elegant, dark, slim boxes and the brightly coloured aluminium capsules are notoriously known. To recycle their fully-aluminium capsules, Nespresso operates their own collect-and-recycle scheme. Alternatively, you may collect emptied capsules with other aluminium or metal trash. In Dulsão do Brasil Nespresso promises balanced, velvety sweetness with notes of roasted cereals. The intensity rating is 4.
Notes
Dulsão do Brasil by Nespresso contains 100% Arabica beans of red and yellow Bourbon varieties. Beans are processed by the pulped natural process which is typically employed in Brasil. Right after the harvest, the coffee cherries are mechanically stripped of most of the flesh. Beans are then dried together with the remaining flesh that contains natural sugars. The drying of the coffee beans with the remains of the attached flesh impairs an increased sweetness to the resulting coffee.
Nespresso capsules are, obviously, designed to look very presentable. Moreover, the fully-aluminium technology represents a good, reliable way to keep the coffee inside the capsules fresh, while also assuring consistency of the extraction process on the Nespresso machines (naturally). With the expiration of patents covering the Nespresso capsule technology, we begin to see other producers to use the aluminium capsules. As an example serve our reviews of Supremo and Papua New Guinea capsules by L'Or Espresso or the Intense edition of Velours Noir. We are increasingly looking forward to this trend which will bring more consistent extraction, better quality of brewed coffee and more easily recyclable capsules.