Livanto by Nespresso
Livanto by Nespresso has a richly fruity, sweet and spicy aroma and a taste that combines fruity and creamy sweetness with mild bitterness and cocoa.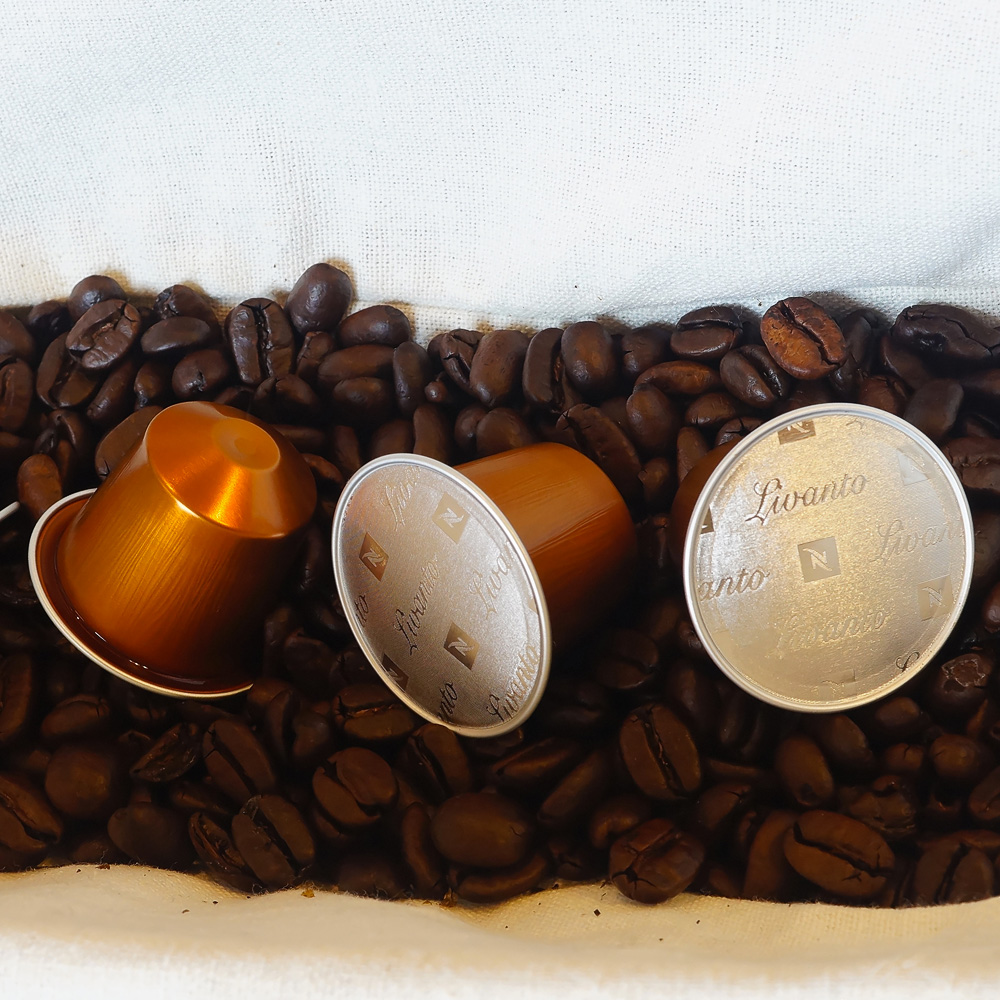 Aroma
On the nose, Livanto offers pleasantly rich fruitiness of cherries and cascara (the coffee cherry flesh). We also get through notes of roasted barley, caramel, star anise and nutmeg.
Taste
The taste is complex, bringing fresh and sweet fruity tones, creamy sweetness, light herbal bitterness, the dry mouthfeel of cocoa powder and a hint of popcorn.
Extraction
Extraction is flawless, producing a good amount of crema.
Packaging
Livanto is packaged in the standard Nespresso sleeve. The aluminium capsules can be recycled via the Nespresso recycling scheme or when emptied and collected with metallic refuse. Nespresso describes Livanto as rounded and balanced coffee with caramel notes. The intensity rating is 6 out of 12.
Notes
Livanto is a very good example of rounded, medium roasted coffee. The capsules contain a blend of Arabica beans from Central and South Americas. Nespresso also uses this blend as a basis for their flavoured offerings.