Ethiopia by Nespresso
Ethiopia by Nespresso is single-origin coffee from the Master Origin collection. Its aroma is smooth and superbly balanced, combining sweet and fresh berries with dark chocolate. The taste is mellow, skilfully bringing together fresh acidity of passion fruit and sweet lime with the sweetness of caramel and dark cocoa bitterness.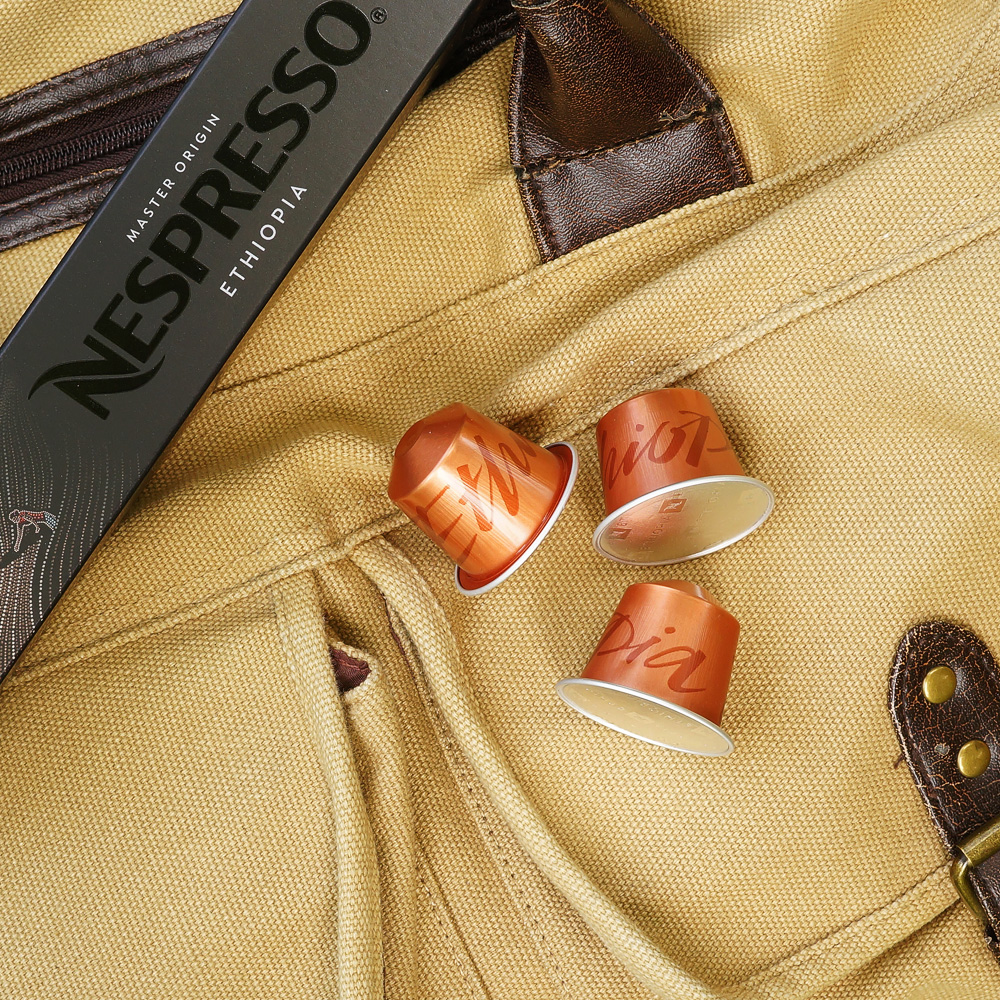 Aroma
The master-origin series Ethiopia has a very pleasant, smooth and superbly balanced aroma, which offers a concert of sweet and fruity notes. Aromas of ripe cherries in velvety hot chocolate, irresistible blueberries, fresh strawberries or buttery shortbreads with lemon zest, vanilla and cinnamon, we found it all. There's always a light, acidic touch that balances the sweetness.
Taste
The taste is mellow, fresh and again excellently balanced. It combines the sweet acidity of passion fruit with rich dark chocolate and sweet lime with caramel. The fresh acidity is always mellowed by sweetness while dark cocoa supplies enriching bitterness.
Extraction
The extraction process is flawless and resulting crema is rich and tall.
Packaging
The 'Ethiopia' signed aluminium capsules are packaged in the darkly-elegant Nespresso sleeve. The capsules can be recycled either via the Nespresso recycling scheme or when emptied and collected with metal refuse. Nespresso describes this Ethiopia as richly aromatic coffee with notes of orange blossom and fruit jams. The intensity rating is 4 out of 12.
Notes
The Master Origin series brings new editions of single-origin coffee capsules from Nespresso. These capsules can be used both as an espresso or as a lungo. Each edition of Master Origin capsules aims to showcase the qualities of a different coffee-growing region.
With Ethiopia, Nespresso succeeds superbly. These naturally-processed coffee beans offer the best there is to be found in Ethiopian mountains. And an espresso made of them has everything a modern speciality coffee needs – excellent balance, fruitiness and playful complexity. Simply exceptional.