India by Nespresso
This single-origin India by Nespresso has an intense and robust aroma of wood, tobacco and burnt toffee. Its taste is, however, dominated by heavy-handed bitterness drowning any subtle notes.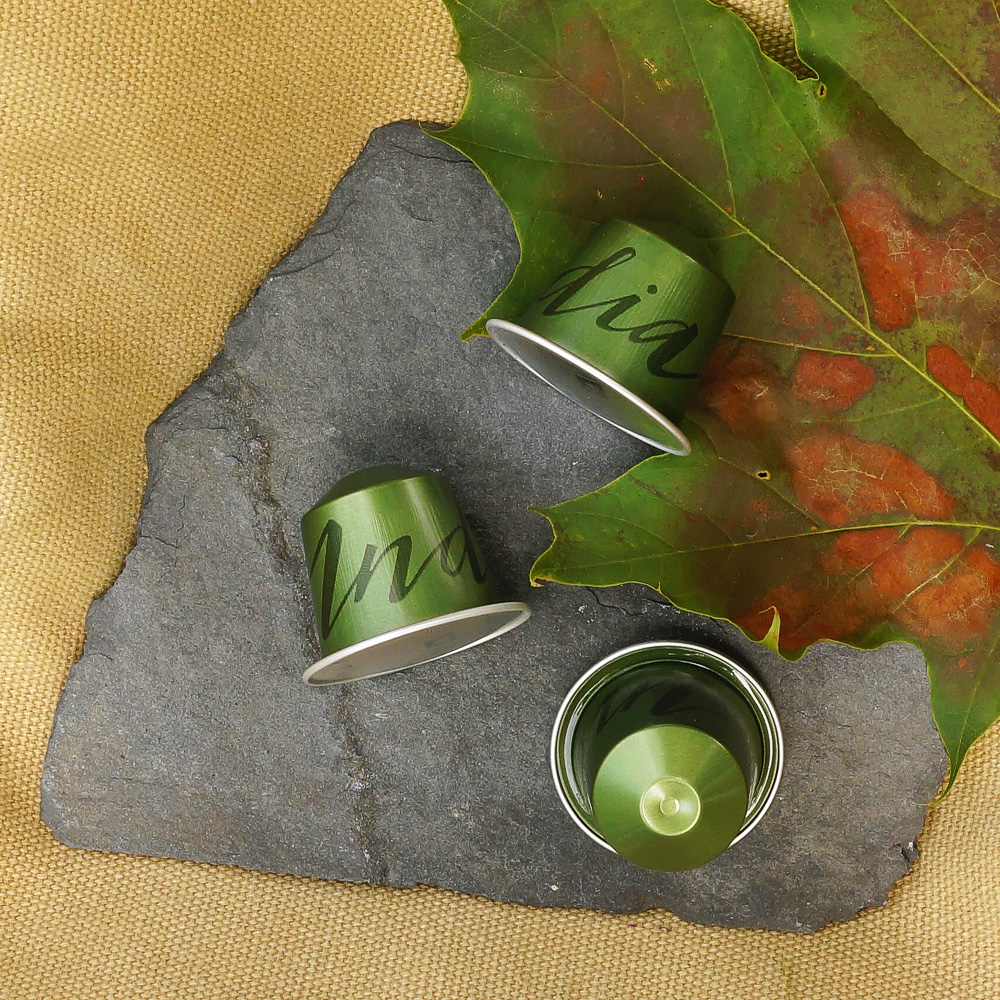 Aroma
The aroma of Master Origin India is heavy and intense but does not bear signs of over-roasting. Its first notes of wood and tobacco are followed by burnt toffee sweetness, bourbon vanilla, nuts and a hint of smoke.
Taste
This India has a rounded body but its taste is thoroughly dominated by an intense bitterness. Only a touch of caramel and the black pepper spiciness can overcome it at times.
Extraction
The extraction is flawless and the resulting crema is rich and tall.
Packaging
The typical Nespresso packaging contains aluminium capsules decorated by an 'India' sign. Nespresso offers a recycling scheme through which you can easily collect the used capsules. Alternatively, place emptied capsules into your metal refuse. From this India, we should expect heavy and powerfull coffee with woody and spicy notes. The intensity rating is 11 out of 12.
Notes
The Master Origin India capsules from Nespresso contain Robusta beans processed by monsooning. This technique, mastered in India, increases coffee complexity and enhances its body.
In this single-origin offering, Nespresso successfully showcases the unusually woody and robustly complex qualities of monsooned Indian coffee. However, the employed dark roasting, which causes the intensely bitter taste, does not make this espresso our favourite. We prefer the flavour profile of the previous single-origin edition of Indian coffee by Nespresso – Indriya.