Indonesia by Nespresso
This single-origin Indonesia from the Master Origin edition of Nespresso has a robust and intense aroma that brings together the sweetness of ripe fruits and molasses with more subtle notes of roasted barley, vanilla and chocolate. The taste offers intense bitterness that combines darkly-roasted coffee, cocoa and burnt toffee.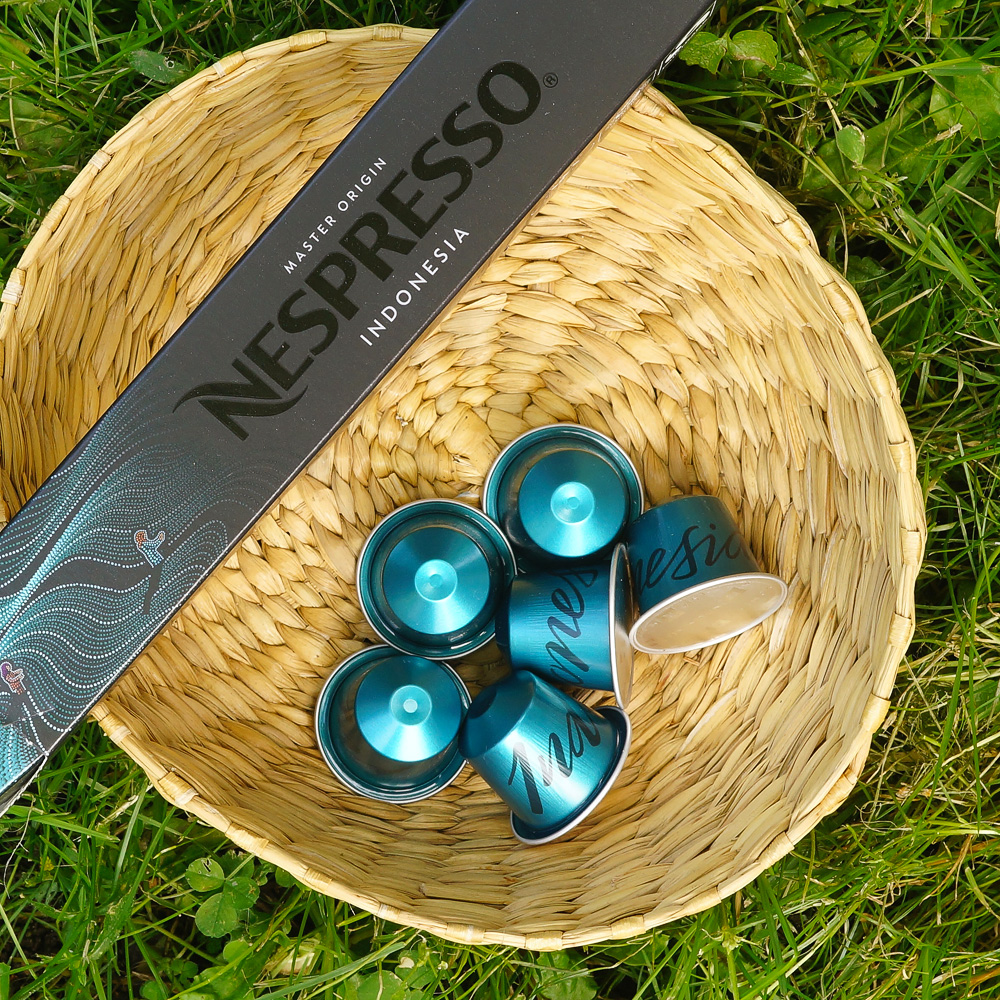 Aroma
On the nose, Master Origin Indonesia is robust and pleasantly complex. The heavier sweetness of ripe fruits and molasses comes together with roasted barley, vanilla and dark chocolate.
Taste
The intense taste is dominated by the bitterness of darkly roasted coffee, together with cocoa and burnt toffee. Mellowing touches of creamy sweetness and fruity acidity arrive later.
Extraction
Flawless extraction produces rich and tall crema.
Packaging
The aluminium capsules with 'Indonesia' sign are packaged in the typical sleek Nespresso box. You can easily recycle them either via the Nespresso collecting scheme or in your metal refuse. Just empty the used capsules onto your compost beforehand. Nespresso describes this coffee as highly aromatic, with rich notes of tobacco leaves and green wood. The intensity rating is 8 out of 12.
Notes
This single-origin coffee from Indonesia uses the wet-hull processing method typical of the region. This method, which dries the coffee beans in two stages and strips them of their parchment, gives coffee robustness and complexity. These qualities can be certainly found in the aromas of Master Origin Indonesia. However, the dominant bitterness on the palate masks most of the subtle notes in the taste.