Nicaragua by Nespresso
The Master Origin Nicaragua is single-origin coffee with a sweet and woody aroma enriched by spices and a whiff of smoke. The taste is dominated by dry bitterness mellowed by hints of caramel and cocoa nibs.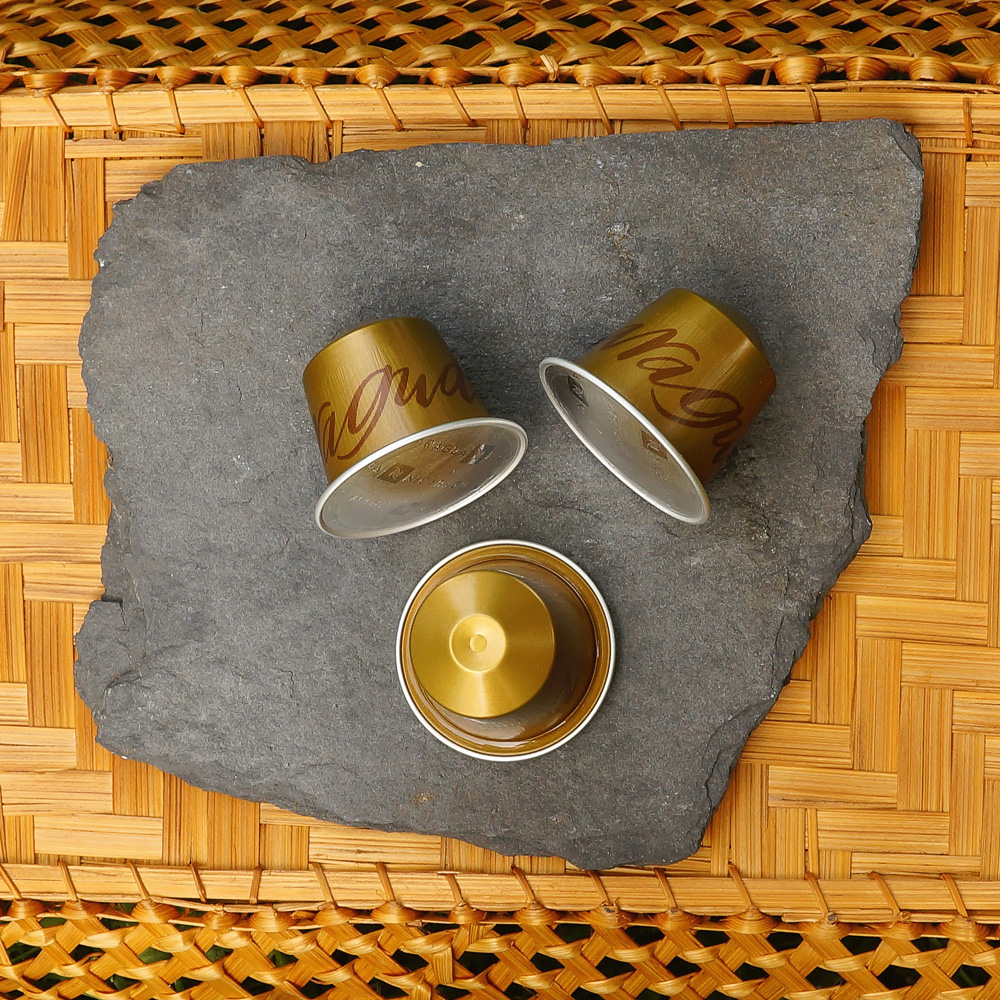 Aroma
The aroma of Master Origin Nicaragua is on the heavier side – sweet, woody and mildly smokey. In it, cereals and toffee combine with nutmeg, cinnamon and a touch of fruity acidity.
Taste
The taste is not too intense, offering dry bitterness, a hint of sweetness and only limited acidity. The bitterness dominates throughout and is mellowed only by notes of roasted cocoa nibs and creamy caramel.
Extraction
The extraction process is fast and steady, producing a good amount of crema.
Packaging
The typical Nespresso box contains aluminium capsules decorated by a 'Nicaragua' sign. The capsules can be easily recycled via the Nespresso collecting scheme. Alternatively, you may empty them and dispose of in your metal refuse. Nespresso describes this coffee as smooth and sweet, with plenty of cereal notes. The intensity rating is 5 out of 12.
Notes
Nicaragua is another coffee from the Master Origin collection of single-origin capsules from Nespresso. Its Arabica beans were processed by the so-called black-honey method, which enhances the sweetness of the coffee.
While this espresso is certainly sweet on the nose, its taste is somewhat flat and predominantly bitter.