Roma by Nespresso
Roma by Nespresso is full-bodied Italian-style coffee with an aroma bringing together caramel sweetness, the light acidity of dark cherries and cocoa bitterness. The intense taste brings rich bitterness balanced with fruity acidity and toffee sweetness.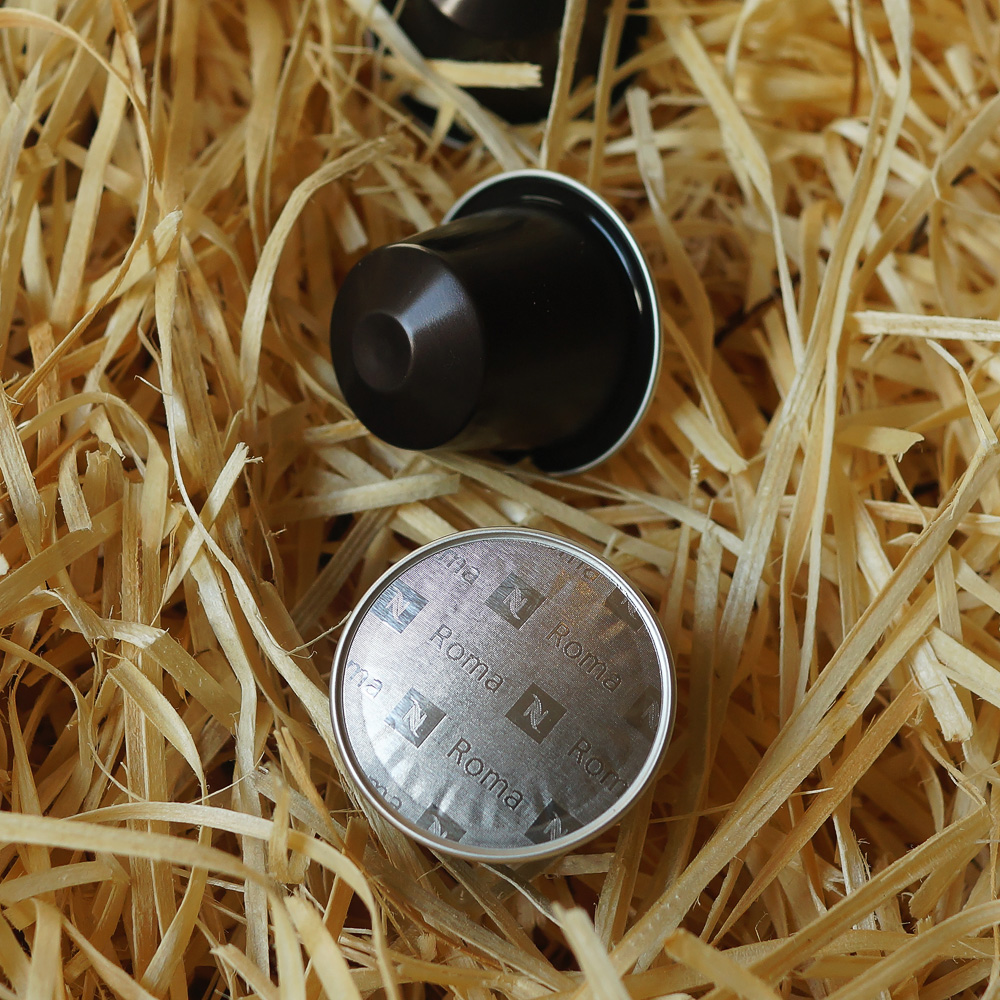 Aroma
The full-bodied aroma of Roma shows a pleasant complexity and reveals its dark roasting. The sweetness of creme caramel is nicely balanced by the light acidity of dark cherries and the bitterness of rich cocoa. A touch of vanilla and cinnamon bring an extra spark.
Taste
Roma by Nespresso is an intense yet velvety Italian-style dark roast without any hints of burnt coffee. At the forefront is the light cocoa bitterness which later changes into a more intense, herbally bitter notes. These are balanced by the mild acidity of cranberries and the sweetness of burnt toffee. The aftertaste is creamy and sweet with a hint of smokiness at the end.
Extraction
The flawless extraction produces tall and elegant crema.
Packaging
Roma comes in dark aluminium capsules packaged in the typical Nespresso way. The capsules can be recycled either via the Nespresso recycling scheme or when emptied and collected with other metal trash. In Roma, Nespresso brings a full-bodied yet delicate espresso with notes of darker roasting and woodiness. The intensity rating is 8 out of 12.
Notes
Roma by Nespresso contains a blend of Robusta and Arabica coffee from South and Central Americas. The beans are roasted to a not-too-dark standard, delivering a very good balance between the intensity, bitterness and complexity. Roma is thus a great example of well-balanced Italian-style espresso, similar to its sister edition Ristretto, or Armonioso by Pellini Espresso and Forza by L'Or Espresso.