Tribute to Milano by Nespresso
Tribute to Milano is a limited edition of Nespresso capsules which aims to showcase Italian-style coffee. The intense aroma of this espresso combines caramel sweetness, fragrant spices, pears, nuts and dark-roast bitterness. This bitterness is also a dominant player on the palate, with only a touch of sweetness to mellow it.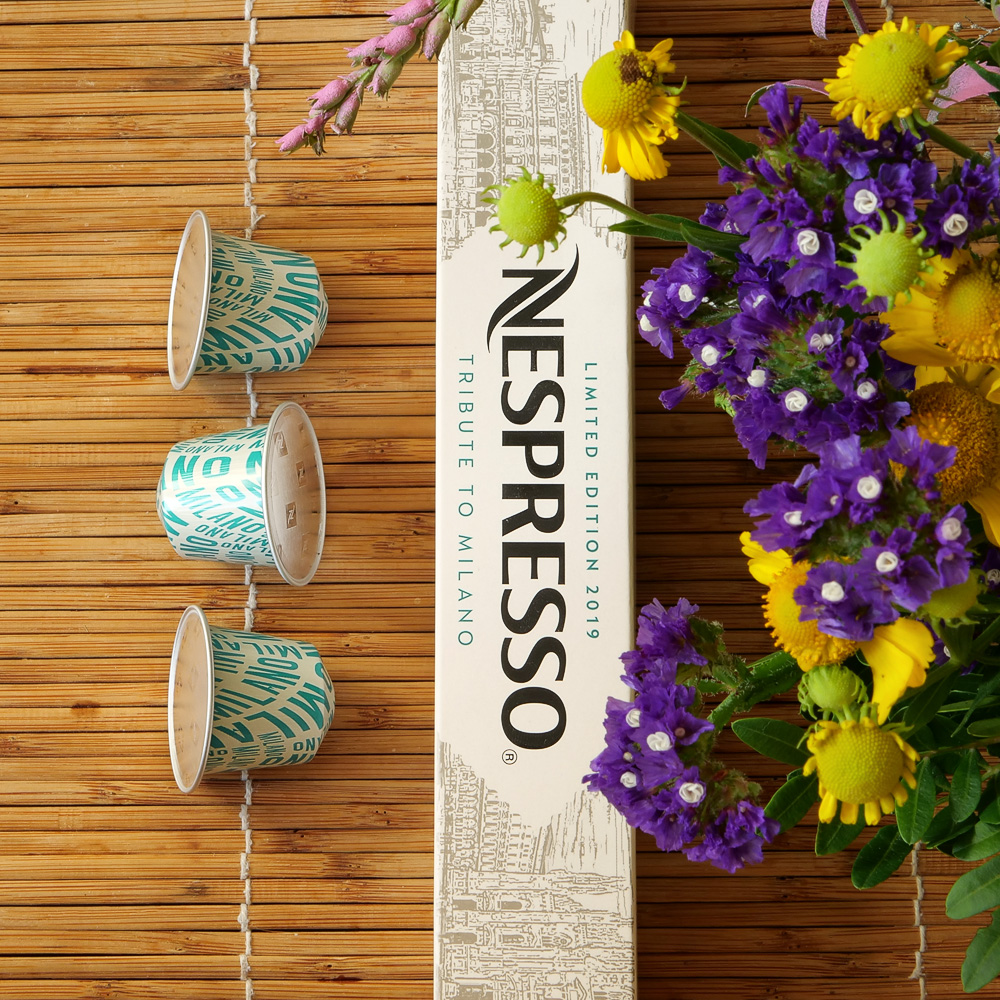 Aroma
The aroma of this espresso is intense yet pleasant. Sweet, caramel notes come together with fragrant cinnamon and vanilla, fruity pears, and the dry touch of nuts. Everything is overlaid by bitter accents of darkly-roasted coffee.
Taste
The Italian-style roasting is apparent from the first sip, with bitter tones present from the start to the lingering aftertaste. This dry, woody and somewhat monotonic bitterness is mellowed by a hint of creamy sweetness and a fruity touch of pears.
Extraction
The resulting espresso is crowned by rich crema.
Packaging
The capsules of Tribute to Milano are packaged in a Nespresso sleeve box decorated by images of Duomo di Milano. The refined design makes the capsules shine in decorative holders. The aluminium capsules are easy to recycle via the Nespresso collecting scheme. You may also empty them and dispose of in metal refuse. Nespresso describes this coffee as balanced, with fruity and cereal notes. The intensity rating is 9 out of 12.
Notes
Tribute to Milano is a limited edition of Nespresso capsules that contains a blend of Arabica beans from the Americas and Robusta grown in India. After Tribute to Trieste, this is another Italian-style espresso, which brings dark roasting and dominant bitterness. However, we did not find any unwanted signs of a too rigorous roasting process.