Tribute to Trieste by Nespresso
The limited edition, Tribute to Trieste by Nespresso is undeniably an Italian-style espresso. Its aroma brings creamy sweetness, gingerbread spices and dark-roast bitterness. The taste is primarily bitter, with a lightening touch of sour cherries.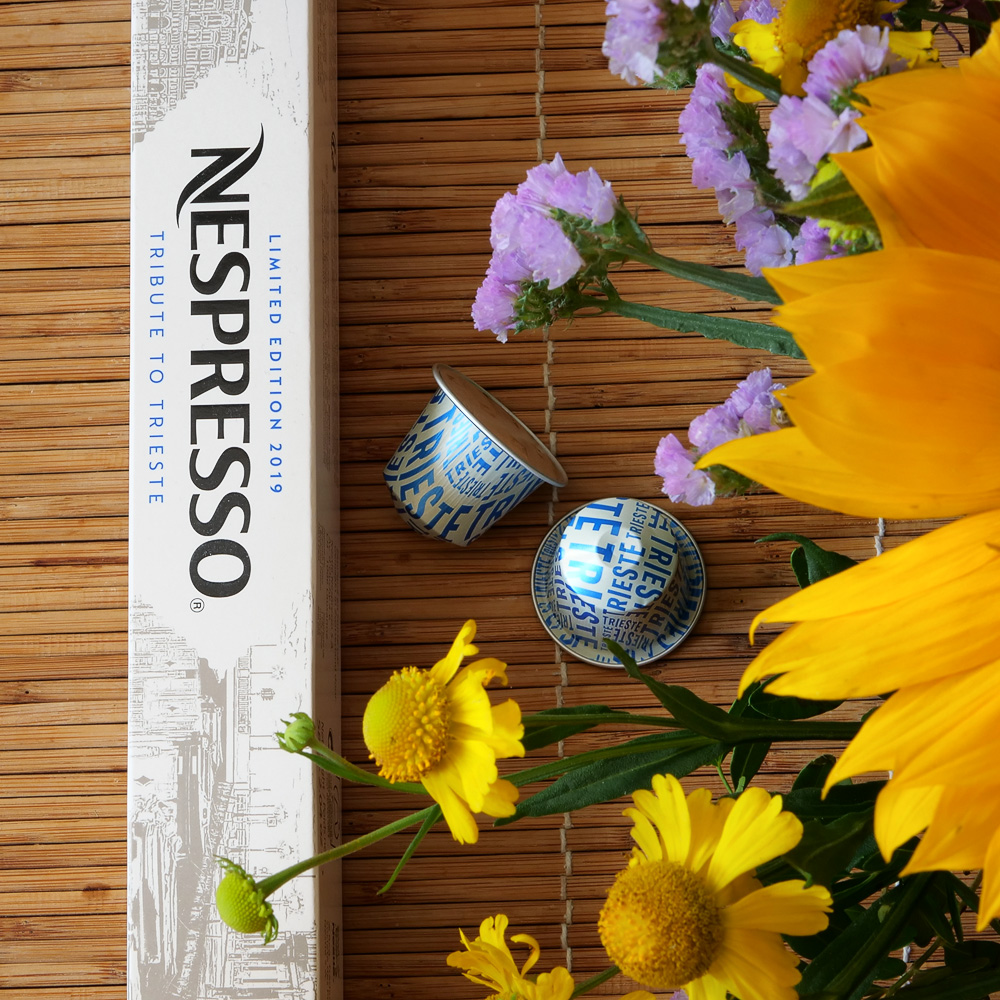 Aroma
On the nose, Tribute to Trieste is pleasant but immediately reveals its dark roasting. Its mellow, creamy sweetness comes together with gingerbread spices, a touch of walnuts and the dark-roast bitterness.
Taste
The taste has a single, dominant component – bitterness. It starts with an edge but mellows over time into notes of bitter almonds. A fresh whiff of sour cherries ads a touch of complexity to this Italian-style expression.
Extraction
Flawless extraction produces extra tall crema.
Packaging
Intriguingly decorated capsules of Tribute to Trieste come in the standard Nespresso sleeve. Of course, the box also sports nice graphics depicting the Canale Grange in the heart of Trieste. The fully aluminium capsules are easily recyclable via the Nespresso collecting scheme. Alternatively, you may empty used capsules and dispose of them in metal refuse. Nespresso describes this coffee as rounded, with chocolate and hazelnut notes and fruity touch. The intensity rating is 9 out of 12.
Notes
Tribute to Trieste by Nespresso uses a blend of Arabica beans mostly from South America roasted to the darker levels typical of the traditional Italian style. We found this espresso a little too far on the bitter side. However, there are no unpleasant signs of overroasting. The limited edition, Tribute to Trieste has similar qualities as another limited offering from Nespresso – Caffé Venezia, or the Italian-style Doppio Espresso by Café Royal.